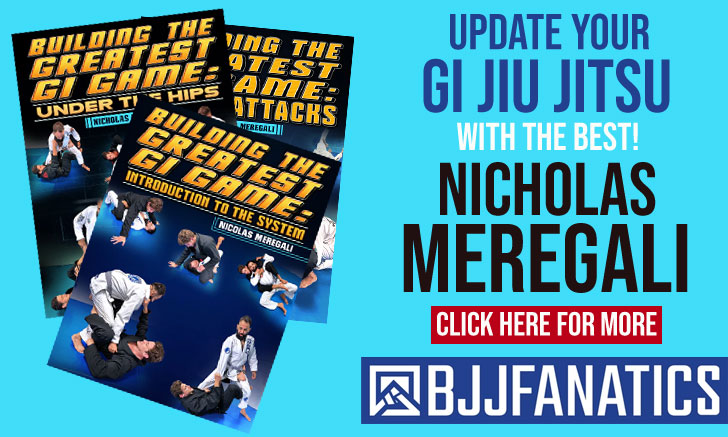 Sheliah Lindsey is a professional grappler and a jiu-jitsu black belt under Michael Magness, who represents the Magness Brazilian Jiu-Jitsu Academy in the sport's North American circuit, mostly in the no-gi ruleset. Sheliah Lindsey first gained notoriety as one of grappling's top lightweights through her success in submission-only style events such as Fight 2 Win and Midwest Finishers, later going on to also win events in the International Brazilian Jiu-Jitsu Federation (IBJJF).
Sheliah Lindsey Jiu-Jitsu
Full Name: Sheliah Denae Lindsey
Nickname: N/A
Lineage: Carlos Gracie > Helio Gracie > Carlos Gracie Jr > Carlos Machado > Michael Magness > Sheliah Lindsey
Main Achievements:
1st Place IBJJF Houston Open NOGI (2021)
1st Place IBJJF Austin Summer Open NOGI (2022)
1st Place IBJJF Chicago Summer NOGI (2021*)
1st Place Midwest Finishers 145 lbs (2022)
1st Place Midwest Finishers 135 lbs (2022)
* Absolute
** Weight and Absolute
Favorite Position/Technique: Armbar
Weight Division: Peso Leve (64 kg / 141.5 lbs)
Team/Association: Magness BJJ
Sheliah Lindsey Biography
Sheliah Lindsey was born on July 17, 1996, in Milwaukee, Wisconsin, United States of America, growing up in different areas across the country, with a couple of short stints in Singapore and Cebu in the Philippines.
Although sporty in nature, the constant relocation made it hard for Sheliah to stick to a particular activity for extended periods of time, although she did practice gymnastics for a number of years as a child as well as taekwondo in her early teens, and fencing.
After settling roots in Dallas, Texas, 17-year-old Lindsey finally had the chance to add some continuity to her training needs. To start this new phase in her life, Sheliah picked jiu-jitsu as her sport of choice at the Magness Brazilian Jiu Jitsu Academy, a team led by coach Michael Magness.
Under coach Magness's guidance, Lindsey became more invested in the competitive scene of jiu-jitsu, particularly with the no-gi ruleset of the sport. Her sporting success, added to her hard work ethic – known for being on the mats 7 days per week and several training sessions per day – boosted Sheliah through the ranks, leading the Milwaukee native to earn her black belt in just 6 ½ years (2021).
Sheliah Lindsey Grappling Record
22 WINS
BY POINTS


BY ADVANTAGES




BY SUBMISSION




BY DECISION




BY PENALTIES




BY EBI/OT



11 SUBMISSIONS WINS
9 LOSSES
BY POINTS


BY ADVANTAGES




BY SUBMISSION




BY DECISION




BY PENALTIES




BY DQ



0 SUBMISSION LOSSES
Sheliah Lindsey Fight History
ID
Opponent
W/L
Method
Competition
Weight
Stage
Year
23984

Gabi McComb

L
Referee Decision
F2W 153
N/A
SPF
2020
25756

Laura Hallock

L
Referee Decision
F2W 169
N/A
SPF
2021
25853

Vedha Toscano

L
Points
Houston NGO
ABS
SF
2021
26187

Nathalie Ribeiro

L
Points
NoGi Pan Am.
61KG
F
2021
31539

Nikki Sullivan

L
Pts: 3x0
ADCC WC Trials
60KG
R2
2022
36903

Tami Musumeci

L
Pts: 0x0, Adv
NoGi Worlds
56KG
4F
2022
37334

Jasmine Rocha

Jasmine Rocha
L
Pts: 0x0, Adv
Austin WNGO
64KG
F
2023
37335

Maggie Grindatti

Maggie Grindatti
L
Pts: 12x0
Austin WNGO
ABS
SF
2023
37621

Janine Mocaiber

D
---
M. Finishers 12
ABS
F
2023
42227

Meshy Rosenfeld

L
Pts: 7x6
UWW World NG
64KG
F
2023
24382

Yanalisa Reyes

W
Referee Decision
F2W 156
N/A
SPF
2020
25255

Suellen Lima

W
Referee Decision
F2W 165
N/A
SPF
2021
25850

Victoria Montrezor

W
RNC
Houston NGO
66KG
SF
2021
25851

Erin Johnson

W
Points
Houston NGO
66KG
F
2021
25852

Erin Johnson

W
Points
Houston NGO
ABS
4F
2021
29833

Rachel Renko

W
RNC
M. Finishers 5
65KG
4F
2022
29836

Nabila Martinez

W
RNC
M. Finishers 5
65KG
SF
2022
29837

Claire North

Claire North
W
RNC
M. Finishers 5
65KG
F
2022
29842

Hannah Guy

W
Guillotine
M. Finishers 6
61KG
4F
2022
29843

Beatrice Jin

W
Guillotine
M. Finishers 6
61KG
SF
2022
29845

Trinity Pun

W
EBI/OT
M. Finishers 6
61KG
F
2022
31532

Alex Nguyen

Alex Nguyen
W
Points
ADCC WC Trials
60KG
R1
2022
33646

Rosa Walsh

W
RNC
Midwest F8
65KG
SF
2022
33648

Peyton Letcher

W
Armlock
Midwest F8
65KG
F
2022
33702

Pauline Costa

W
RNC
Austin SMNGO
55KG
SF
2022
33703

Amanda Monteiro

Amanda Monteiro
W
Points
Austin SMNGO
55KG
F
2022
34510

Caitlin Huggins

W
RNC
Chicago SMO
ABS
SF
2022
34511

Jessica Buchman

W
Points
Chicago SMO
ABS
F
2022
37608

Emily Nicholson

W
RNC
M. Finishers 12
ABS
4F
2023
37609

Beatrice Jin

D
---
M. Finishers 12
ABS
4F
2023
37620

Leilani Bernales

D
---
M. Finishers 12
ABS
SF
2023
42224

T. Mitra

W
Pts: 7x0
UWW World NG
64KG
R1
2023
42225

Anna Castells

W
Pts: 7x0
UWW World NG
64KG
4F
2023
42226

Snez Morar

W
Injury
UWW World NG
64KG
SF
2023