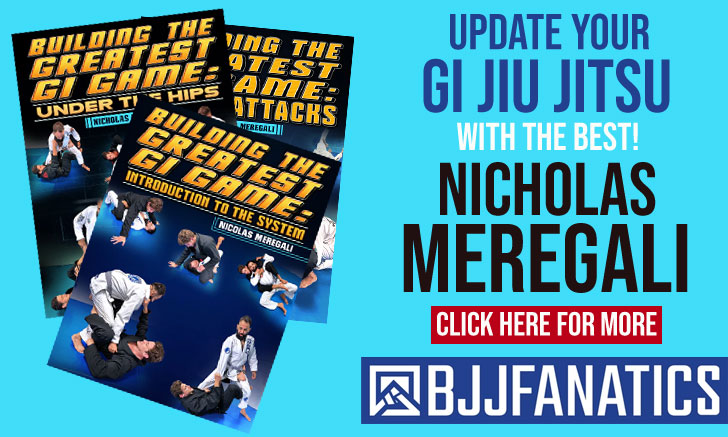 Emily Kwok is a Japanese born Canadian, who holds the rank of black belt in Brazilian jiu jitsu under Ricardo Almeida. Known as a pioneer of the sport and a great ambassador for women's jiu jitsu through her work with Groundswell Grappling Concepts, as well as through the "How to Defeat the Bigger Stronger Opponent" series produced with Stephan Kesting, Kwok is also a 2x IBJJF World Champion, and a mixed martial arts (MMA) veteran, having finished her MMA career with a flawless record.
Emily Kwok Jiu Jitsu
Full Name: Emily R. Kwok
Nickname: n/a
Lineage: Mitsuyo Maeda > Carlos Gracie Sr. > Helio Gracie > Carlos Gracie Junior > Renzo Gracie > Ricardo Almeida > Emily Kwok
Main achievements:
World Champion (2007)
World No Gi Champion (2010)
World No Gi Championship 2nd place (2007, 2011)
American Nationals 2nd place (2009 absolute)
World Championship 3rd place (2010)
Pan American Championship 3rd place (2008, 2012)
Favorite Position/Technique: Side control
Weight Division: Peso Médio (69kg)
Team/Association:  Princeton BJJ – Marcelo Garcia
Emily Kwok Biography
Emily Kwok was born on the 5th of October, 1980 in Aomori, Japan. When she was 1.5 years old, Emily and her family immigrated to Vancouver, BC – Canada, where she grew up.
Kwok's interest in martial arts sparked in her formative years, and by the age of 16 she decided to take on Jeet Kune Do (JKD), only to be forced to quit by her parents who believed martial arts were "unladylike".
When Emily turned 21, she decided to pursue once again her martial arts aspirations. Boxing was her first choice, but she quit early on as she initially had difficulty connecting to the sport. She then moved on to grappling, which had been recommended by a friend.
Kwok tried sambo for one month before finding a Brazilian jiu jitsu gym. Her first coach was John Kefallonitus, a blue belt at the time under Jean Jacques Machado. While practicing BJJ Emily also added wing chun and kickboxing to her weekly routine, through her uncle who was a well known "sifu" in Canada (originally from Hong Kong).
From her late teens Emily had the habit of travelling often between New York City, New Jersey, Vancouver and Tokyo, which provided the perfect scenario for her to train at different academies. As a result of these travels, Kwok ended up earning her belts from different coaches, namely Renzo Gracie (blue), purple from Takashi Ouchi and brown and black bel (received on December 2008) from Ricardo Almeida.
Mixed martial arts (MMA) became part of Kwok's life through her Japanese connections in 2005. She competed for a pioneering MMA organization named "Smackgirl", which featured solely women's bouts. Emily participated in the event twice, retiring from the sport with a flawless record of 2-0-0.
Emily Kowk became renowned for her coaching ability throughout the years, a career she picked up as a purple belt, when she taught her first women's only class. She would carry on coaching in many different academies before opening her first gym "Princeton BJJ" during the fall of 2010.
In 2007 Emily met Tatiana Garcia on a flight to California. Garcia had watched Kwok compete in the finals of the ADCC's New Jersey trials and introduced herself and her husband Marcelo Garcia, while waiting in line to board the plane. "Tati" extended an invitation for Kwok to come train with her at their academy, an offer that Emily did not accept at the time, as her team did not allow for students to train outside of their own affiliate schools.
The two (Tati and Emily) kept bumping into each other at grappling events, but it wasn't until 2009 that Emily took Tatiana on her offer. Kwok was unhappy with her team at the time and wanted to re-focus. Training with a female of her own size sounded like the perfect solution. Emily was living in New Jersey at the time, which meant she had to endure 2 hour journeys (one way) to Garcia's gym. But the travelling was worth her while, and by the spring of 2010 she became formally a student of MGInAction's training centre.
That year, during a trip to California to cheer for Marcelo Garcia at the World Jiu Jitsu Championships, Emily also became closely acquainted with Josh Waitzkin, one of the creators of MGInAction and a co-founder of the school. Through Josh, Tati and Marcelo, Emily was offered a position within the team, becoming a project for Marcelo Garcia's virtual academy and training database, MGInAction. She now balances most of her time between consulting, teaching and operating her BJJ businesses and enjoying time with her family.
Cover photo by Joey Sylvester (official website).
Emily Kwok vs Nikki Horton

Emily Kwok armbar from