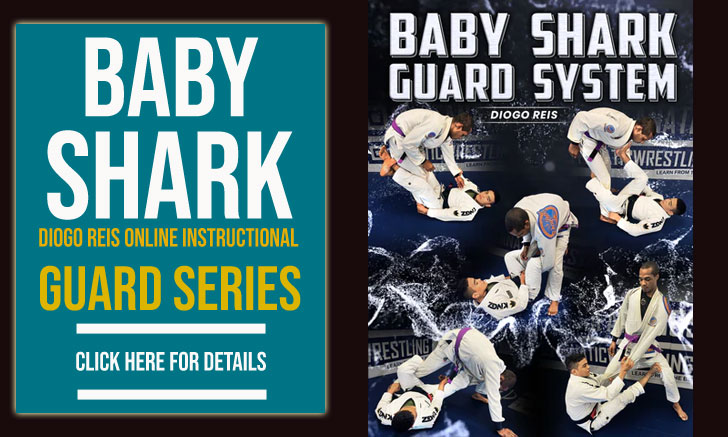 The first stage of UAEJJ's Grand Slam Tour took off on the 29th of August (Sat.) in Tokyo – Japan.
The tour will be visiting 3 other countries (England, USA and Brazil) in the next few months, splashing out a whopping US$49,000 in black belt prize money in each Grand Slam (with additional $7000 submission bonuses spread through the divisions).
This weekend at the beautiful Sumida City Gymnasium – Tokyo, we witnessed some big Brazilian jiu jitsu names grapple, men who travelled from all corners of the world to Japan, for a chance to grab that hefty cash prize. Names such as Paulo Miyao, Roberto Satoshi, Clark Gracie, Erberth Santos, Marcos Souza and even veterans such as 3x World Champion Celso Vinicius, Gregor Gracie, Mike Fowler and legendary Lúcio "Lagarto" Rodrigues.
The 62kg (136lbs) Division was dominated by the classy Carpe Diem academy, who placed their two top athletes in the finals. In the end Tomoyuki Hashimoto took first place over Yoshihiko Matsumoto.
In the 69kg (152lbs) Division, Paulo Miyao was the odds on favorite, and he didn't disappoint. The Unity Jiu Jitsu/PSLPB athlete made quick work of his first opponent. but did run in to a resilient Charles Gaspar in the semi finals – a Brazilian who lives in Japan representing Impacto BJJ, winning the match on points.
In the final Miyao took out Thiago Bravo with 8×2 on the scoreboard.
The 77kg (169lbs) Division gathered some big names, but none managed to get the better of the entertaining Roberto Satoshi. in a very close final match against half guard wizard Celso Vinicius, Satoshi took the victory and the prize money in the advantages game.
At the 85kg (187lbs) Division we expected to see Clark Gracie reach the final, to face Satoshi's older brother Marcos Souza, and indeed the two middleweights did not hold back, submitting their ways to the final.
In a very evenly matched stand-off, Gracie and Souza left it to the judges in the final, who decided in Clark's favor.
The 94kg (207lbs) Division only had 3 competitors, though they were all high level athletes. Gregor Gracie, Mike Fowler and Abu Dhabi's own Faisal Al Ketbi. In a weight class decided by "round-robin", Gregor took the gold and the cash in two close matches (beat Fowler on advantages and Al Ketbi by referee decision).
The +94kg (above 207lbs) Division saw Lúcio Rodrigues, the famous Lagarto meet the young gun Erberth Santos in the final. Santos ended up beating Lagarto by advantages, meeting the Gracie Barra athlete again in the semi final of the absolute, winning that match also, this time in more convincing fashion (2×0).
In the final of the Absolute Division, Erberth Santos met Rodrigo Caporal from Atos Jiu Jitsu. Submitting the Hong Kong based Brazilian with a choke.