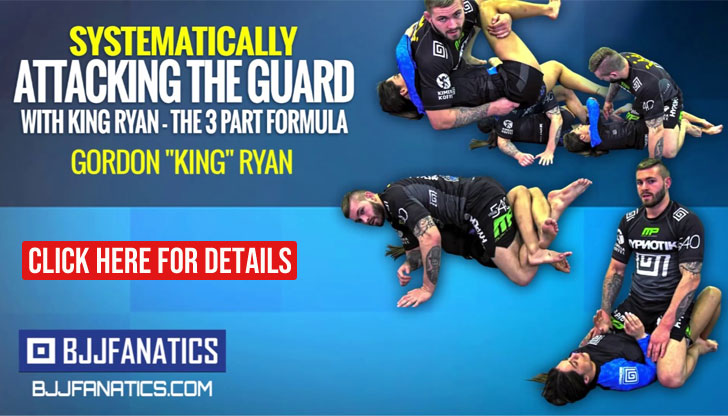 Felipe Bezerra is a high level Brazilian judo competitor and a black belt in jiu jitsu under Bruno Barreto of Checkmat – RN (Rio Grande do Norte). Bezerra is one of the few athletes to compete in both grappling sports at the highest level, having conquered numerous medals at the Judo Nationals as well a IBJJF World and Pan American titles.
Felipe Bezerra Jiu Jitsu
Full Name: Felipe Augusto Farias Bezerra
Nickname: n/a
Lineage: Mitsuyo Maeda > C. Gracie > H. Gracie > Chico Mansur > José Neto > Bruno Barreto > Felipe Bezerra
Main Achievements:
1st Place CBJJ Brazilian Nationals (2018)
2nd Place CBJJ Brazilian Nationals (2019)
Main Achievements (Colored Belts):
1st Place IBJJF World Championship (2016 brown)
1st Place IBJJF Pans Championship (2016 brown)
1st Place IBJJF Curitiba Open (2016 brown)
1st Place IBJJF Curitiba No-Gi Open (2016 brown)
1st Place UAEJJF Brazil National Pro (2015** brown)
2nd Place IBJJF World Championship (2015 purple)
2nd Place UAEJJF Grand Slam, RJ (2016 brown)
3rd Place IBJJF Pan Championshipship (2015 purple)
3rd Place CBJJ Brazilian Nationals (2015 purple)
3rd Place UAEJJF Abu Dhabi Pro (2016 brown)
* Absolute
** Weight and absolute
Favorite Position/Technique: Kata Guruma
Weight Division: Peso Pesadíssimo (+100 kg / 221 lbs)
Team/Association: Checkmat JJ
Felipe Bezerra Biography
Felipe Bezerra was born on June 11, 1991 in Natal, a city located in the northeastern Brazilian state of Rio Grande do Norte.
Playing sports became part of Bezerra's life from his early childhood. The first activity Felipe felt truly passionate about was judo, a martial art he picked up at the age of 9 carrying it on to his adulthood. While developing into a strong competitor on Brazil's national judo circuit, at the age of 19 Felipe earned his black belt in the Japanese grappling style.
His success on the mats led to a Junior National and South American titles (2007) as well as a University circuit championship title and numerous medals as a senior athlete at the Brazilian Nationals.
It was in trying to improve his ground game for judo that Felipe started training jiu jitsu. He was 14 years old when he joined Bruno Barreto's jiu jitsu academy in Natal- RN. A former student of the illustrious "Netinho" (José Andrade Silva Neto), Barreto guided Felipe through all belts, including his black belt, a promotion that took place on December 2016.
While running a successful career as a judo competitor Bezerra has also kept a fantastic jiu jitsu streak, challenging himself in both sports to the highest level. He is the only athlete of his generation to reach that level in these two activities simultaneously.
Felipe Bezerra Grappling Record
47 WINS
BY POINTS


BY ADVANTAGES




BY SUBMISSION




BY DECISION




BY PENALTIES




BY DQ



4 SUBMISSIONS WINS
#214eb8
Bread cutter
25
1
27 LOSSES
BY POINTS


BY ADVANTAGES




BY SUBMISSION




BY DECISION




BY PENALTIES




BY DQ



9 SUBMISSIONS LOSSES
#214eb8
Arm in Ezekiel
22
2
#d1212a
Shoulder pressure
11
1
#224aba
Choke from back
11
1
Felipe Bezerra Fight History
ID
Opponent
W/L
Method
Competition
Weight
Stage
Year
11883

Wiliam Martins

L
Points
GS Nordeste
ABS
F
2017
12102

Mahamed Aly

Mahamed Aly
L
Arm in Ezekiel
Pan American
ABS
8F
2017
12245

Dany Gerard

Dany Gerard
L
Referee Decision
Pan American
100KG
4F
2017
13034

Tanner Rice

Tanner Rice
L
Pts: 0x0, Adv
World Champ.
ABS
8F
2017
13211

James Puopolo

James Puopolo
L
Armbar
World Champ.
O100KG
8F
2017
16600

Alex Aparecido

L
Toe hold
World Champ.
O100KG
8F
2018
20358

Eduardo Lopes

Eduardo Lopes
L
Shoulder pressure
Brasileiro
O100KG
F
2019
20371

Eduardo Lopes

Eduardo Lopes
L
Referee Decision
Brasileiro
ABS
R3
2019
20717

R. Evangelista

R. Evangelista
L
Arm in Ezekiel
World Champ.
O100KG
SF
2019
21372

Vinicius Trator

Vinicius Trator
L
Referee Decision
F2W 122
100KG
SPF
2019
21500

Max Gimenis

Max Gimenis
L
Referee Decision
F2W 123
124KG
SPF
2019
21702

Victor Hugo

Victor Hugo
L
Pts: 4x0
Grand Slam LA
120KG
4F
2019
21706

Gustavo Dias

Gustavo Dias
L
Pts: 4x0
Grand Slam LA
120KG
RPC
2019
21764

Gustavo Batista

Gustavo Batista
L
Referee Decision
F2W 126
97KG
SPF
2019
22381

Eduardo Avelar

Eduardo Avelar
L
Adv
South American NG
ABS
SF
2019
24779

Erich Munis

Erich Munis
L
Pts: 7x0
Grand Slam RJ
120KG
4F
2020
24786

Erich Munis

Erich Munis
L
Armlock
Grand Slam RJ
120KG
3RD
2020
26043

Guthierry Barbosa

Guthierry Barbosa
L
Pts: 2x0
Copa Podio
98KG
RR
2021
26059

Pedro Lucas

Pedro Lucas
L
Pts: 2x0
Copa Podio
98KG
SF
2021
26465

Yatan Bueno

Yatan Bueno
L
Pts: 5x5
SA Cont. Pro
120KG
F
2021
26517

Patrick Gaudio

Patrick Gaudio
L
Kneebar
SA Cont. Pro
HWA
4F
2021
29155

Herico Hesley

L
Pts: 2x1
BRA Qualifiers
120KG
R1
2021
32385

Rodrigo Ribeiro

Rodrigo Ribeiro
L
Referee Decision
Grand Slam AD
120KG
4F
2022
34059

Marcus Ribeiro

Marcus Ribeiro
L
Choke from back
Grand Slam RJ
120KG
8F
2022
39447

Henrique Cardoso

Henrique Cardoso
L
Pts: 11x0
SA Cont Pro
120KG
F
2023
40549

G. Lambertucci

G. Lambertucci
L
RNC
Grand Slam RJ
120KG
4F
2023
42947

Roosevelt Sousa

Roosevelt Sousa
L
Pts: 1x0
ADGS Miami
120KG
4F
2023
11880

Rene P.

W
Americana
GS Nordeste
100KG
F
2017
11881

Unknown

W
Points
GS Nordeste
ABS
4F
2017
11882

Unknown

W
Points
GS Nordeste
ABS
SF
2017
12240

Alexandro Ceconi

W
Pts: 2x0
Pan American
100KG
8F
2017
13024

Guilherme Augusto

Guilherme Augusto
W
Pts: 0x0, Adv
World Champ.
ABS
R1
2017
16289

Herico Hesley

W
Referee Decision
Brasileiro
O100KG
4F
2018
16290

Otavio Nalati

W
Points
Brasileiro
O100KG
SF
2018
16292

Otavio Serafim

W
Bread cutter
Brasileiro
O100KG
F
2018
20353

Guilherme Cordiviola

Guilherme Cordiviola
W
Injury
Brasileiro
O100KG
4F
2019
20356

Otavio Nalati

W
Pts: 3x0
Brasileiro
O100KG
SF
2019
20361

Paulo Dantas

W
Pts: 2x0
Brasileiro
ABS
R2
2019
20711

Jimmy Lugo

W
Pts: 0x0, Adv
World Champ.
O100KG
R1
2019
20712

Victor Honorio

Victor Honorio
W
Pts: 2x2, Adv
World Champ.
O100KG
4F
2019
22373

Bruno Nahas

W
Pen
South American NG
O97KG
4F
2019
22374

Kitner Moura

W
Pts: 0x0, Adv
South American NG
O97KG
SF
2019
22375

Wanderson Santos

W
DQ
South American NG
O97KG
F
2019
22377

Lucas Alves

Lucas Alves
W
Pts: 0x0, Adv
South American NG
ABS
4F
2019
22380

Gabriel Lima

W
Adv
South American NG
ABS
SF
2019
24775

Cleyton Flores

W
Pts: 4x3
Grand Slam RJ
120KG
8F
2020
24783

Rafael Miyanishi

W
Pts: 7x0
Grand Slam RJ
120KG
RPC
2020
24785

Anderson Munis

Anderson Munis
W
Referee Decision
Grand Slam RJ
120KG
RPC
2020
26047

Leon Brito

Leon Brito
W
Pts: 2x0
Copa Podio
98KG
RR
2021
26058

Rodrigo Fajardo

Rodrigo Fajardo
W
Pts: 7x0
Copa Podio
98KG
RR
2021
26062

Leon Brito

Leon Brito
W
Points
Copa Podio
98KG
3RD
2021
26462

Igor Schneider

Igor Schneider
W
Pts: 2x1
SA Cont. Pro
120KG
4F
2021
26464

Anderson Munis

Anderson Munis
W
Pts: 3x1
SA Cont. Pro
120KG
SF
2021
32381

Anton Minenko

W
Pts: 4x3
Grand Slam AD
120KG
R1
2022
32390

Guilherme Bacha

Guilherme Bacha
W
Pts: 3x2
Grand Slam AD
120KG
RPC
2022
32392

Yatan Bueno

Yatan Bueno
W
Pts: 6x3
Grand Slam AD
120KG
3RD
2022
39443

Ivan Oliveira

W
Pts: 7x0
SA Cont Pro
120KG
4F
2023
39445

Gabriel Henrique

Gabriel Henrique
W
Referee Decision
SA Cont Pro
120KG
SF
2023
40543

Hygor Brito

Hygor Brito
W
Pts: 1x0
Grand Slam RJ
120KG
R1
2023
40553

Daniel Ribeiro

W
Referee Decision
Grand Slam RJ
120KG
RPC
2023
40555

Helder Tropeco

W
Pts: 1x0
Grand Slam RJ
120KG
RPC
2023
40557

G. Lambertucci

G. Lambertucci
W
Pts: 2x0
Grand Slam RJ
120KG
3RD
2023
41014

Antony Reynaldo

W
Kimura
Fortaleza Open
100KG
4F
2023
41017

Macksuel Camelo

W
Pts: 0x0, Adv
Fortaleza Open
100KG
SF
2023
41018

Marlon Miranda

W
Pts: 5x0
Fortaleza Open
100KG
F
2023
42952

R. Evangelista

R. Evangelista
W
Pts: 5x0
ADGS Miami
120KG
RPC
2023
42954

Yatan Bueno

Yatan Bueno
W
Submission
ADGS Miami
120KG
3RD
2023
44568

Pablo Aragao

W
Pts: 2x0
ADWP Qualifier
120KG
4F
2023
44570

Vandre Barbosa

W
Pts: 3x0
ADWP Qualifier
120KG
SF
2023
44571

Matheus Felipe

Matheus Felipe
W
Pts: 8x6
ADWP Qualifier
120KG
F
2023
44740

Thiago Borges

Thiago Borges
W
Pts: 13x0
World Pro
120KG
R1
2023
44747

Euclides Castro

W
Pts: 6x3
World Pro
120KG
4F
2023
44749

Yatan Bueno

Yatan Bueno
W
Referee Decision
World Pro
120KG
SF
2023
44751

Anton Seleznev

W
Pts: 6x1
World Pro
120KG
F
2023
Felipe Bezerra vs Gutemberg Pereira