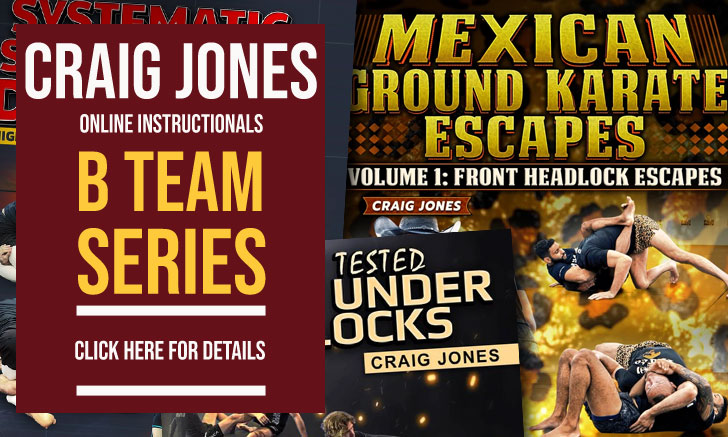 Yago de Souza is a black belt in Brazilian jiu-jitsu under Cicero Costha, being one of the most talented middleweights of his generation. Yago, who started competing in jiu-jitsu under the supervision of Eduardo Franco and Rodrigo Ribeiro, built a career in the lower belt divisions of the sport by winning important tournaments such as the world championship, European Open, Brazilian National Championship, and South American Championship before receiving his black belt from the PSLPB team head instructor.
Yago de Souza Jiu Jitsu
Full Name: Yago Vinicius de Souza
Nickname: Yago is called Tererê by some of his friends and training partners, due to his admiration of the legendary grappler Fernando Augusto "Tererê".
Lineage: Carlos Gracie > Helio Gracie > Rickson Gracie > Marcelo Behring > Waldomiro Perez> Roberto Godoi > Marco Barbosa > Cicero Costha > Yago de Souza
Main Achievements:
1st Place IBJJF Pan Championship (2016)
1st Place IBJJF European Open (2016)
2nd Place IBJJF Pan Championship (2021)
2nd Place CBJJ Brazilian Nationals (2018)
Main Achievements (Colored Belts):
1st Place IBJJF World Championship (2015 brown)
1st Place IBJJF European Open (2015/2014 brown, 2012 blue)
1st Place IBJJF South American Championship (2013** purple)
1st Place CBJJ Brazilian Nationals (2015/2014 brown)
2nd Place IBJJF European Open (2014* brown)
* Absolute
** Weight and absolute
Favorite Position/Technique: Open Guard
Weight Division: Peso Médio (82kg/181lbs)
Team/Association: New School Brotherhood (Ns Brotherhood)
Yago de Souza Biography
Yago de Souza was born on September 7, 1993, in Itabuna, State of Bahia – Brazil. Yago moved to São Paulo as a child, and it was there that he initiated his life in martial arts/combat sports, first through capoeira at the age of 8, and later taking on judo and boxing classes.
His first steps in the martial arts world came to a halt in his early teens when he chose to commit to football (soccer), a sport he practiced until he was 16 years old.
Growing up, Yago had friends and family who trained jiu jitsu, it was one of these friends (Luiz "Macarrao") who convinced Yago to try a BJJ class when he was 16, with coach Anderson Pereira.
Yago fell in love with grappling from the get-go and joined a "Godoi Jiu Jitsu" affiliate academy nearby, a gym led by Eduardo Franco and Rodrigo Ribeiro. It would be these two coaches who awarded de Souza his blue belt.
When searching for a stronger and more competitive team to train with, Yago found a home at Cicero Costha's famous Projeto Social Lutando Pelo Bem (PSLPB) in 2011, a social project/academy that has consistently developed some of the biggest talents in the grappling community, competitors such as Leandro Lo, the Miyao brothers, Thiago Barros, Igor Schneider, to name a few. Costha took charge of Yago's development from blue belt onwards.
After a fantastic first half of 2015 where Yago won his first world title (IBJJF) as well as a European title and Brazilian national title, Master Cicero Costha rewarded Yago de Souza with the black belt, on June 2015.
By the end of September 2015, Yago de Souza supported Leandro Lo and a few of his team mates in their exit from the PSLPB team, moving on to help found their own academy, led by Lo. The "Jiu Jitsu New School Brotherhood" was the name awarded to the new team.  Among the most significant athletes who left with Leandro and Yago, were: Luiza Monteiro, Helio Dias, Gustavo "Braguinha", Ygor Schneider, Anderson Lira and Wellington Luís.
[fighter_status id=586]
Yago Souza Grappling Record
57 WINS
BY POINTS


BY ADVANTAGES




BY SUBMISSION




BY DECISION




BY PENALTIES




BY DQ



25 SUBMISSIONS WINS
#86e620
Choke from back
20
5
#5AD3D1
Bow and arrow
12
3
#f58822
Triangle armbar
4
1
#fad223
Straight ankle lock
4
1
12 LOSSES
BY POINTS


BY ADVANTAGES




BY SUBMISSION




BY DECISION




BY PENALTIES




BY DQ



3 SUBMISSIONS LOSSES
#86e620
Choke from back
33
1
#5AD3D1
Violin armlock
33
1
Yago Souza Fight History
ID
Opponent
W/L
Method
Competition
Weight
Stage
Year
10019

Otavio Sousa

Otavio Sousa
L
Pts: 9x2
World Champ.
82KG
SF
2016
12192

Scott Thometz

L
Injury
Pan American
82KG
8F
2017
15095

Isaque Bahiense

Isaque Bahiense
L
Injury
ACB S. American
85KG
R2
2018
16255

Marcos Tinoco

Marcos Tinoco
L
Pts: 0x0, Adv
Brasileiro
82KG
F
2018
16549

Marcos Tinoco

Marcos Tinoco
L
Referee Decision
World Champ.
82KG
4F
2018
20282

Ronieri Silva

L
Armlock
Brasileiro
82KG
R1
2019
20645

Jaime Canuto

Jaime Canuto
L
Pts: 4x0
World Champ.
82KG
R2
2019
21318

Nisar Loynab

Nisar Loynab
L
Referee Decision
F2W 121
86KG
SPF
2019
23573

Roberto Jimenez

Roberto Jimenez
L
Choke from back
Kansas Open
ABS
F
2020
27600

Tainan Dalpra

Tainan Dalpra
L
Pts: 2x0
Pan American
82KG
F
2021
34839

Lucas Protasio

Lucas Protasio
L
Pts: 9x0
UAE Nat Pro
77KG
SF
2022
34841

Ali Monfaradi

Ali Monfaradi
L
Violin armlock
UAE Nat Pro
77KG
3RD
2022
8793

Jackson Ratigueri

W
Triangle
Camp. Regional
82KG
F
2015
8794

Gustavo Almeida

W
Armbar
Camp. Regional
ABS
F
2015
8942

Arturo Espies

W
N/A
European Open
82KG
R1
2016
8948

Lucas Barbosa

Lucas Barbosa
W
Points
European Open
82KG
4F
2016
8950

Eduardo Rios

Eduardo Rios
W
Points
European Open
82KG
SF
2016
8951

Alan Finfou

Alan Finfou
W
Pts: 2x0
European Open
82KG
F
2016
9288

Shawn Key

W
Pts: 58x0
Pan American
82KG
R1
2016
9294

Darragh OConaill

Darragh OConaill
W
Pts: 11x0
Pan American
82KG
8F
2016
9301

Vinicius Marinho

Vinicius Marinho
W
Submission
Pan American
82KG
4F
2016
9304

Otavio Sousa

Otavio Sousa
W
Pts: 6x4
Pan American
82KG
SF
2016
9306

Vitor Oliveira

Vitor Oliveira
W
Pts: 4x4, Adv
Pan American
82KG
F
2016
10006

Gabriel Goulart

Gabriel Goulart
W
Armbar
World Champ.
82KG
R2
2016
10011

Alan Finfou

Alan Finfou
W
N/A
World Champ.
82KG
8F
2016
10017

Jhonny Loureiro

Jhonny Loureiro
W
Pts: 2x2, Adv
World Champ.
82KG
4F
2016
12183

Lucas Valle

W
Triangle armbar
Pan American
82KG
R1
2017
15092

Uknown

W
Pts: 2x0
ACB S. American
85KG
R1
2018
16238

Reginaldo Trindade

W
calf slicer
Brasileiro
82KG
R1
2018
16245

Alexandre Cavaliere

Alexandre Cavaliere
W
Pts: 2x0
Brasileiro
82KG
8F
2018
16251

Ruan Oliveira

Ruan Oliveira
W
Points
Brasileiro
82KG
4F
2018
16253

Felipe Cesar

Felipe Cesar
W
Pts: 0x0, Adv
Brasileiro
82KG
SF
2018
16528

Igor Paiva

Igor Paiva
W
Pts: 5x0
World Champ.
82KG
R2
2018
16541

Josh Hinger

Josh Hinger
W
Pts: 4x2
World Champ.
82KG
8F
2018
19878

Lucas Hilario

W
Pts: 12x0
Orlando SPO
82KG
SF
2019
19880

Piter Frank

W
N/A
Orlando SPO
82KG
F
2019
19884

Garrett Aldrich

W
Wristlock
Orlando SPO
ABS
4F
2019
19887

Lucas Hilario

W
N/A
Orlando SPO
ABS
SF
2019
20634

Alexandre Jesus

Alexandre Jesus
W
Pts: 2x2, Adv
World Champ.
82KG
R1
2019
21257

Kalil Nascimento

W
Points
Orlando SMO
82KG
SF
2019
21258

Pedro Palhares

W
Pts: 12x2
Orlando SMO
82KG
F
2019
23304

Tyler Scalisi

W
Bow and arrow
New Orleans Open
82KG
SF
2020
23305

Fernando Cabrera

W
RNC
New Orleans Open
82KG
F
2020
23312

Daniel Olivier

W
Pts: 18x0
New Orleans Open
ABS
4F
2020
23313

Vinicius Reis

W
Bow and arrow
New Orleans Open
ABS
SF
2020
23555

Christian Derr

W
Pts: 28x0
Kansas Open
82KG
4F
2020
23556

Rehan Mutallib

W
Pts: 9x0
Kansas Open
82KG
SF
2020
23557

Lucas Valle

W
Cross choke
Kansas Open
82KG
F
2020
23570

Ken Primola

W
Bow and arrow
Kansas Open
ABS
4F
2020
23572

Brian Beaury

Brian Beaury
W
Straight ankle lock
Kansas Open
ABS
SF
2020
25421

Pedro Palhares

W
Pts: 8x0
Orlando Open
88KG
SF
2021
25423

AJ Sousa

AJ Sousa
W
Pts: 10x0
Orlando Open
88KG
F
2021
25801

Mathew Martinez

W
Choke from back
Houston Open
88KG
4F
2021
25804

Thiago Graca

W
Choke from back
Houston Open
88KG
SF
2021
25805

Joao Cizeski

Joao Cizeski
W
Choke from back
Houston Open
88KG
F
2021
26003

Charles McGuire

W
Armbar
N.Orleans Open
88KG
SF
2021
26005

Joshua McKinney

W
Clock choke
N.Orleans Open
88KG
F
2021
26233

Marcelo Barros

W
Armbar
Memphis Open
88KG
SF
2021
26235

Joshua McKinney

W
Choke from back
Memphis Open
88KG
F
2021
26240

Estevan Martinez

Estevan Martinez
W
Armbar
Memphis Open
ABS
SF
2021
27004

Arthur Detanico

Arthur Detanico
W
Armbar
Orlando Open
ABS
4F
2021
27007

Jose Torres

W
Omoplata
Orlando Open
ABS
SF
2021
27008

Helton Jose

Helton Jose
W
Points
Orlando Open
ABS
F
2021
27194

Matheus Luna

Matheus Luna
W
Referee Decision
F2W 180
83KG
SPF
2021
27333

Lucas Laet

W
Armbar
Charleston SO
88KG
F
2021
27592

Andre Gois

Andre Gois
W
Choke from back
Pan American
82KG
8F
2021
27597

Leonardo Lara

Leonardo Lara
W
Pts: 2x2, Pen
Pan American
82KG
4F
2021
27599

Jonnatas Gracie

Jonnatas Gracie
W
Pts: 4x2
Pan American
82KG
SF
2021
34835

Diego Medeiros

W
Pts: 6x0
UAE Nat Pro
77KG
4F
2022
Yago de Souza Highlight

Yago de Souza vs Sebastian Brosche