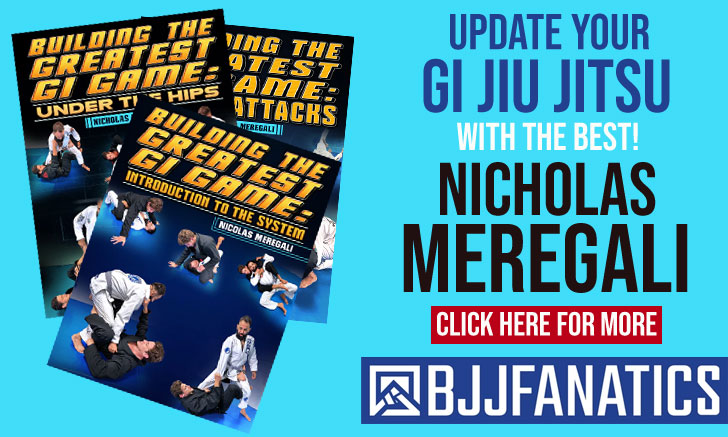 Fellipe Trovo is a Brazilian jiu-jitsu black belt under André Ushirobira, being also a representative of Rômulo Barral and his branch of the Gracie Barra team in this sport/martial art's international circuit, a team he joined in 2018. Pointed out as one of the rising stars in São Paulo by BJJ Heroes (2017) Fellipe is widely regarded as one of the most talented BJJ competitors of his generation, a reputation he earned through his many important wins on the mats, particularly at the International Brazilian Jiu-Jitsu Federation (IBJJF) Pans and Brazilian Nationals as a brown belt.
Fellipe Trovo Jiu-Jitsu
Full Name: Fellipe Ubaiz Trovo
Nickname: N/A
Lineage: Carlos Gracie > Carlson Gracie > André Pederneiras > Robson Moura > André Ushirobira > Fellipe Trovo
Main Achievements:
1st Place IBJJF American Nationals (2019)
1st Place IBJJF American Nationals NoGi (2019** / 2021*)
1st Place IBJJF Las Vegas Open (2019)
1st Place IBJJF Las Vegas Open NoGi (2019)
1st Place IBJJF Mexico City Open (2018)
2nd Place IBJJF Las Vegas Open NoGi (2019)
3rd Place IBJJF World Championship No-Gi (2019)
3rd Place UAEJJF Grand Slam, MIA (2020)
3rd Place IBJJF European Open (2020*)
3rd Place IBJJF Mexico City Open (2018*)
3rd Place San Jose Open 3rd Place (2018*)
Main Achievements (Colored Belts):
1st Place IBJJF Pans Championship (2015 brown)
1st Place CBJJ Brazilian Nationals (2017 brown)
1st Place IBJJF São Paulo Open (2017/2016 brown)
3rd Place IBJJF World Championship (2015** brown)
Favorite Position/Technique: Open Guard and Crucifix Position
Weight Division: Super Pesado (100,50 kg / 222.0 lbs)
Team/Association: Atos
Fellipe Trovo Biography
Fellipe Trovo was born on February 9, 1995, in Ribeirão Preto – a municipality located in the northeastern region of São Paulo state, Brazil where he grew up.
Throughout his childhood and pre-adolescence, Fellipe's life was embedded in more traditional sporting activities such as football (soccer) and swimming, however, he had never heard of jiu-jitsu. In his mid-teens Trovo heard of a BJJ academy located in his neighborhood and decided to give it a try, enjoying the martial art from his very first class.
André Ushirobira's gym was where Fellipe started, which by coincidence was organizing its yearly internal tournament on the week that he joined. Being a natural-born competitor Trovo signed on to the competition, and although he only had one week to prepare, he ended up winning his belt/weight class – an achievement that further galvanized Trovo's interest in grappling.
From the very start, Fellipe's focus in developing his jiu-jitsu skills was unrivaled at the gym, training regularly 5 to 6 hours per day. His hard work was always well supported by his instructor, coach Ushirobira who was tireless in providing support to the young athlete.
Trovo climbed the ranks of jiu-jitsu while earning numerous medals at a state, national and international level. The work led him to his black belt, earned in December 2017 after 3 hard-fought years in the brown belt division.
After receiving his black belt Fellipe Trovo felt that in order to be successful in the sport's toughest division, he needed to exceed his limits. Something that was very hard to achieve if training at a small gym such as Andre Ushirobira's academy. The young black belt was a great fan of Rômulo Barral, both his game as an athlete and his work as a coach at Gracie Barra Northridge. Believing his gym would be the perfect environment to push him towards his goals, Trovo decided to swap teams in 2018, and again in 2020 to Atos in San Diego.
Fellipe Trovo Grappling Record
88 WINS
BY POINTS


BY ADVANTAGES




BY SUBMISSION




BY DECISION




BY PENALTIES




BY DQ



51 SUBMISSIONS WINS
#22c9a5
Bow and arrow
4
2
#fad223
Choke from back
2
1
#039a1f
Ezekiel choke
2
1
#03c61f
Reverse triangle
2
1
#03d61f
Crucifix choke
2
1
#03f61f
Mounted X choke
2
1
#82ff5f
Inside heel hook
2
1
45 LOSSES
BY POINTS


BY ADVANTAGES




BY SUBMISSION




BY DECISION




BY PENALTIES




BY DQ



12 SUBMISSIONS LOSSES
#86e620
Choke from back
17
2
#d1212a
Shoulder pressure
8
1
#ff9124
Mounted X choke
8
1
Fellipe Trovo Fight History
ID
Opponent
W/L
Method
Competition
Weight
Stage
Year
15113

Igor Schneider

Igor Schneider
L
Pts: 7x0
ACB S. American
O95KG
4F
2018
15262

Sergio Rios

Sergio Rios
L
Points
Mexico Winter Open
ABS
SF
2018
15342

Fellipe Andrew

Fellipe Andrew
L
Botinha
Pan American
ABS
R1
2018
16024

Jackson Sousa

Jackson Sousa
L
Pts: 2x0
Marianas Open
100KG
SF
2018
16027

Tanner Rice

Tanner Rice
L
Pts: 14x2
Marianas Open
100KG
3RD
2018
16363

Gustavo Batista

Gustavo Batista
L
Pts: 11x0
ACB North America
95KG
SF
2018
16384

Gustavo Batista

Gustavo Batista
L
Pts: 4x0
ACB North America
ABS
SF
2018
16613

Luiz Panza

Luiz Panza
L
Katagatame
World Champ.
ABS
RD
2018
17180

Adson Sales

L
Points
Floripa W. Open
100KG
SF
2018
17186

Otavio Nalati

L
Shoulder pressure
Floripa W. Open
ABS
F
2018
18068

Kaynan Duarte

Kaynan Duarte
L
Guillotine
SJJIF Worlds
100KG
SF
2018
18079

Kaynan Duarte

Kaynan Duarte
L
Submission
SJJIF NG World
100KG
SF
2018
18671

Thiago Sa

Thiago Sa
L
Pts: 6x0
NoGi Worlds
91KG
4F
2018
19168

Sergio Rios

Sergio Rios
L
Points
OC Open
ABS
F
2019
19388

Gustavo Batista

Gustavo Batista
L
Pts: 24x0
LA BJJ Pro
94KG
F
2019
19649

Adam Wardzinski

Adam Wardzinski
L
Choke from back
Pan American
94KG
4F
2019
20680

Fernando Reis

Fernando Reis
L
Pts: 0x0, Adv
World Champ.
94KG
R1
2019
20721

Tanner Rice

Tanner Rice
L
Points
World Champ.
ABS
R1
2019
21445

Dominique Bell

Dominique Bell
L
Pts: 4x2
Las Vegas Open
94KG
F
2019
21458

Dany Gerard

Dany Gerard
L
Pts: 2x0
Las Vegas Open
ABS
SF
2019
21470

Pedro Rocha

Pedro Rocha
L
Pts: 2x0
Las Vegas NGO
ABS
F
2019
21698

Fernando Reis

Fernando Reis
L
Pts: 4x4, Adv
Grand Slam LA
94KG
F
2019
22342

Luan Azevedo

Luan Azevedo
L
Pts: 0x0, Adv
Grand Slam RJ
94KG
SF
2019
22824

Devhonte Johnson

Devhonte Johnson
L
Pts: 0x0, Adv
NoGi Worlds
ABS
4F
2019
22896

Adam Wardzinski

Adam Wardzinski
L
Pts: 0x0, Adv
NoGi Worlds
91KG
SF
2019
23055

Fellipe Andrew

Fellipe Andrew
L
Botinha
European Open
ABS
SF
2020
23143

Patrick Gaudio

Patrick Gaudio
L
Points
European Open
100KG
4F
2020
23904

Gabriel Almeida

Gabriel Almeida
L
Referee Decision
SUBVERSIV 3
ABS
SF
2020
23938

Gabriel Almeida

Gabriel Almeida
L
Points
Kumite 6
ABS
4F
2020
24050

Rafael Vasconcelos

Rafael Vasconcelos
L
Pts: 2x1
Grand Slam MIA
94KG
4F
2020
24305

Tex Johnson

Tex Johnson
L
Referee Decision
Subversiv 4
ABS
R1
2020
26328

Arnaldo Maidana

Arnaldo Maidana
L
Referee Decision
F2W 172
94KG
SPF
2021
26742

Bruno Matias

Bruno Matias
L
Pts: 15x0
American NGN
91KG
SF
2021
26986

Alexandre Ribeiro

Alexandre Ribeiro
L
Referee Decision
F2W 178
92KG
SPF
2021
27691

Fellipe Andrew

Fellipe Andrew
L
Katagatame
F2W 183
ABS
SPF
2021
29582

Devhonte Johnson

Devhonte Johnson
L
Pts: 3x0
World Champ.
100KG
4F
2021
31593

Wallace Costa

Wallace Costa
L
Pts: 5x2
Pan American
ABS
4F
2022
31699

Pedro Machado

Pedro Machado
L
Armbar
Pan American
94KG
R2
2022
32065

Austin Baker

Austin Baker
L
Pts: 5x0
Warrior Challenger
ABS
4F
2022
32452

Adam Wardzinski

Adam Wardzinski
L
Katagatame
SD Open
94KG
F
2022
32989

Kaynan Duarte

Kaynan Duarte
L
Choke from back
World Champ.
94KG
4F
2022
36895

Henrique Cardoso

Henrique Cardoso
L
Pts: 2x0
NoGi Worlds
97KG
F
2022
40375

Felipe Costa

Felipe Costa
L
Mounted X choke
World Champ.
100KG
4F
2023
41979

Daishi Goto

L
Pts: 3x0
ADCC Arizona
100KG
F
2023
43302

Luccas Lira

Luccas Lira
L
Pts: 28x2
NoGi Pan
97KG
4F
2023
15111

N/A

W
Armbar
ACB S. American
O95KG
R1
2018
15257

Rodrigo Kim

W
Pts: 9x0
Mexico Winter Open
100KG
F
2018
15260

Eduardo Botega

W
Choke
Mexico Winter Open
ABS
4F
2018
15751

Robert Wolfe

W
Choke from back
San Jose Open
ABS
R1
2018
15755

Silvio Duran

Silvio Duran
W
Kimura
San Jose Open
ABS
4F
2018
16020

Eric Sian

W
Pts: 4x0
Marianas Open
100KG
4F
2018
16362

Tex Johnson

Tex Johnson
W
Pts: 4x2
ACB North America
95KG
4F
2018
16365

Gianni Crivello

W
Pts: 2x0
ACB North America
95KG
3RD
2018
16368

Thiago Marques

W
Referee Decision
ACB North America
ABS
R1
2018
16378

Wellington Peroto

W
Pts: 3x2
ACB North America
ABS
8F
2018
16379

Piter Frank

W
Submission
ACB North America
ABS
4F
2018
17184

Renato Cardoso

Renato Cardoso
W
Points
Floripa W. Open
ABS
SF
2018
17191

Diogo Silveira

W
Points
Floripa W. NGO
97KG
F
2018
18670

Ben Dyson

W
Referee Decision
NoGi Worlds
91KG
R1
2018
19163

Wellington Peroto

W
Armbar
OC Open
ABS
4F
2019
19166

Rodrigo Freitas

Rodrigo Freitas
W
Clock choke
OC Open
ABS
SF
2019
20200

Kevin Crane

W
DQ
FIVE Grappling
95KG
SF
2019
20201

Juber Andino

W
Choke
FIVE Grappling
95KG
F
2019
20202

Geoff Reals

W
Submission
FIVE Grappling
ABS
RR
2019
20203

Geoff Reals

W
Submission
FIVE Grappling
ABS
RR
2019
20914

Ben Lenyard

W
Pts: 4x2
American NG Nats
91KG
4F
2019
20915

Nathan Barreto

W
Choke
American NG Nats
91KG
SF
2019
20916

Guilherme Lima

W
Toe hold
American NG Nats
91KG
F
2019
20917

Alika Angerman

W
Pts: 6x0
American NG Nats
ABS
R1
2019
20919

Kim Terra

Kim Terra
W
Verbal tap
American NG Nats
ABS
4F
2019
20921

Johnny Tama

Johnny Tama
W
Pts: 4x4, Adv
American NG Nats
ABS
SF
2019
20922

Leo Domingos

W
Kimura
American NG Nats
ABS
F
2019
20947

Bruno Machado

W
Pts: 7x0
American Nats
94KG
4F
2019
20948

Melor Sturua

W
Points
American Nats
94KG
SF
2019
20949

Guilherme Lima

W
Ezekiel choke
American Nats
94KG
F
2019
21441

Mathew Rice

W
Toe hold
Las Vegas Open
94KG
4F
2019
21444

Tyrone Gonsalves

W
Points
Las Vegas Open
94KG
SF
2019
21451

Samuel Hertz

W
Cross choke
Las Vegas Open
ABS
R1
2019
21456

Orlando Castillo

W
Points
Las Vegas Open
ABS
4F
2019
21467

Bruno Oliveira

W
Points
Las Vegas NGO
91KG
SF
2019
21468

Ronnie Pace

W
RNC
Las Vegas NGO
91KG
F
2019
21469

Emilio Hernandez

Emilio Hernandez
W
RNC
Las Vegas NGO
ABS
SF
2019
21695

Anton Mikenko

W
Pts: 2x2, Adv
Grand Slam LA
94KG
4F
2019
21697

Wellington Peroto

W
Reverse triangle
Grand Slam LA
94KG
SF
2019
22334

Marlon Oliveira

W
Toe hold
Grand Slam RJ
94KG
R1
2019
22338

Fernando Reis

Fernando Reis
W
Referee Decision
Grand Slam RJ
94KG
4F
2019
22794

Thiago Aso

W
Submission
GB Summit
94KG
4F
2019
22795

Pedro Araujo

Pedro Araujo
W
Pts: 0x0, Adv
GB Summit
94KG
SF
2019
22796

Lucas Wilhan

W
Referee Decision
GB Summit
94KG
F
2019
22813

Jonnatas Gracie

Jonnatas Gracie
W
Toe hold
NoGi Worlds
ABS
R1
2019
22820

Eliot Kelly

Eliot Kelly
W
Triangle
NoGi Worlds
ABS
R2
2019
22894

Murilo Santana

Murilo Santana
W
Adv
NoGi Worlds
91KG
4F
2019
23042

Jackson Sousa

Jackson Sousa
W
Armbar
European Open
ABS
R1
2020
23049

Manuel Ribamar

Manuel Ribamar
W
Points
European Open
ABS
R2
2020
23053

Igor Schneider

Igor Schneider
W
Crucifix choke
European Open
ABS
4F
2020
23496

Benjamin Silva

W
RNC
San Jose Open
94KG
SF
2020
23497

Nathan Mendelshon

W
Triangle
San Jose Open
94KG
F
2020
23892

Daniel Maguire

W
Bow and arrow
SUBVERSIV 3
ABS
R1
2020
23901

Seth Daniels

W
Triangle
SUBVERSIV 3
ABS
4F
2020
23912

Devhonte Johnson

Devhonte Johnson
W
Triangle
SUBVERSIV 3
ABS
F
2020
24056

Bruno Assis

W
Pts: 3x2
Grand Slam MIA
94KG
RPC
2020
24058

Nathan Mendelsohn

Nathan Mendelsohn
W
Pts: 1x0
Grand Slam MIA
94KG
RPC
2020
24059

Tex Johnson

Tex Johnson
W
Triangle
Grand Slam MIA
94KG
3RD
2020
24538

Matheus Luna

Matheus Luna
W
Referee Decision
F2W 158
92KG
SPF
2020
26740

Rhehan Silva

W
RNC
American NGN
91KG
4F
2021
26752

Bruno Lima

Bruno Lima
W
RNC
American NGN
ABS
4F
2021
26755

Dylan Royce

W
Pts: 2x0
American NGN
ABS
SF
2021
26757

Alan Sanchez

Alan Sanchez
W
Pts: 5x0
American NGN
ABS
F
2021
29574

Anderson Munis

Anderson Munis
W
Injury
World Champ.
100KG
8F
2021
30962

Pedro Marinho

Pedro Marinho
W
Katagatame
LA Open
94KG
SF
2022
31585

Lucas Lisboa

Lucas Lisboa
W
RNC
Pan American
ABS
R2
2022
32451

Italo Lima

Italo Lima
W
Bow and arrow
SD Open
94KG
SF
2022
32636

Hugh Fletcher

W
Mounted X choke
Denver Open
94KG
SF
2022
32646

Aaron Tiegs

W
N/A
Denver Open
ABS
R1
2022
32649

Aaron Tiegs

W
Triangle
Denver Open
ABS
R1
2022
32650

Lucas Norat

Lucas Norat
W
Triangle
Denver Open
ABS
4F
2022
32653

Jonata Gomes

Jonata Gomes
W
Referee Decision
Denver Open
ABS
SF
2022
32980

Arnaldo Maidana

Arnaldo Maidana
W
Pts: 4x0
World Champ.
94KG
8F
2022
35574

Keenan Cornelius

Keenan Cornelius
W
Pts: 7x0
NoGi Pan
97KG
4F
2022
35576

Felipe Costa

Felipe Costa
W
Pts: 2x0
NoGi Pan
97KG
SF
2022
35577

Thomas Bracher

W
Inside heel hook
NoGi Pan
97KG
F
2022
36885

Lucas Norat

Lucas Norat
W
Verbal tap
NoGi Worlds
91KG
F
2022
36889

Diego Ramalho

Diego Ramalho
W
RNC
NoGi Worlds
97KG
8F
2022
36893

Adam Wardzinski

Adam Wardzinski
W
Toe hold
NoGi Worlds
97KG
SF
2022
39371

Emmanuel Adzoh

W
RNC
ADCC OC
100KG
R1
2023
39373

Joey Balistreri

W
Katagatame
ADCC OC
100KG
4F
2023
39375

Wes Levine

W
Armbar
ADCC OC
100KG
SF
2023
39377

Breylor Grout

W
Katagatame
ADCC OC
100KG
F
2023
41974

Kevin Figueroa

W
Katagatame
ADCC Arizona
100KG
4F
2023
41977

Brian Guevara

W
RNC
ADCC Arizona
100KG
SF
2023
44401

Kev McDaniel

W
RNC
ADCC Florida
100KG
4F
2023
44403

L. Diaz

W
Pts: 5x0
ADCC Florida
100KG
SF
2023
44405

B. George

W
Pts: 2x0
ADCC Florida
100KG
F
2023
Fellipe Trovo vs Cleyton Rafael