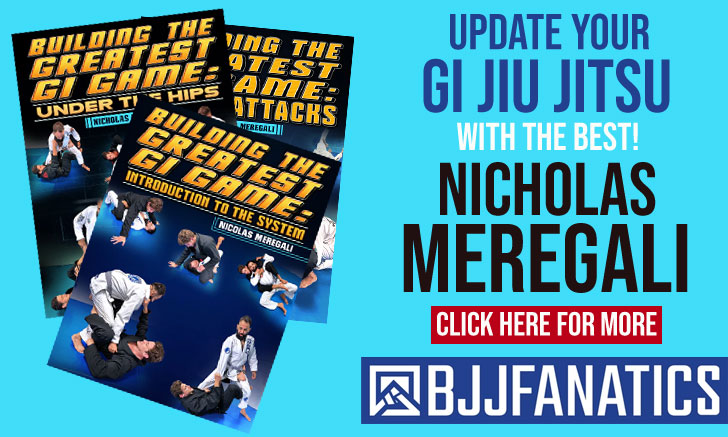 Ffion Davies is a Welsh grappler and a Brazilian jiu-jitsu (BJJ) black belt under Darragh O'Conaill, who is widely regarded as one of the top featherweight competitors of her generation. A judo player for the Wales National Team during her junior years, Davies made a name for herself in the world of BJJ through her many important wins in the International Brazilian Jiu-Jitsu Federation (IBJJF) circuit, while representing the East Coast Jiu-Jitsu Academy (ECJJA).
Ffion Davies Jiu-Jitsu
Full Name: Ffion Eira Davies
Nickname: N/A
Lineage: Carlos Gracie Sr. > Helio Gracie > Royler Gracie > Saulo Ribeiro > (Alexandre Ribeiro >) Darragh O'Conaill > Ffion Davies
Main Achievements:
1st Place ADCC World Championship (2022 / 2023)
1st Place IBJJF World Championship (2022)
1st Place IBJJF World Championship NOGI (2018 / 2021)
1st Place IBJJF European Open (2019/2020**)
1st Place CBJJ Brazilian Nationals (2019)
1st Place UAEJJF Grand Slam, LDN (2019 / 2020)
2nd Place ADCC World Championship (2019)
2nd Place IBJJF Pan Championship (2023)
2nd Place UAEJJF Abu Dhabi Pro (2019)
Main Achievements (Colored Belts):
1st Place IBJJF World Championship (2018 brown)
1st Place IBJJF World No-Gi Championship (2016 purple)
1st Place IBJJF European Open (2015 blue, 2016 purple)
1st Place IBJJF European Open No-Gi (2018** brown)
1st Place ADCC European Trials (2018)
2nd Place IBJJF World Championship (2016/2017 purple)
2nd Place UAEJJF Abu Dhabi Pro (2018 brown)
2nd Place IBJJF European Open (2018 brown)
* Absolute
** Weight and absolute
Favorite Position/Technique: Armbar
Weight Division: Peso Pena (58,50 kg / 129.0 lbs)
Team/Association: East Coast Jiu-Jitsu
Ffion Davies Biography
Ffion Eira Davies was born on January 18, 1995, in Swansea, Wales.
Showing interest in physical activities from a young age, Ffion was signed on to different sports from a young age, namely rugby and judo – a martial art she joined at the age of 8, and competed extensively, becoming a Welsh and British Open champion (junior division) as well as a member of the Welsh National Judo team.
Although judo was a big part of her childhood, during her adolescence Davies struggled with self-confidence and felt she didn't have any solid friendships on the team. Growing disenchanted with the sport, Ffion decided to take a break from any competitive activities. She returned to judo aged 17 for a brief period, but by then the love for the game had faded and once again decided to step away.
In 2013 Ffion Davies found out about mixed martial arts (MMA) and in November that year, decided to join a gym. It was through MMA training that Davies discovered jiu-jitsu, finding similarities to judo but with lesser restrictions, Ffion quickly fell in love with the gi once again.
Swansea BJJ pioneer Chris Rees became Ffion's first BJJ instructor, one who graded Davies with her blue belt. Although still linked with the Rees affiliation up until her purple belt, soon after her promotion, Ffion and her then-boyfriend chose to sever ties with CRA, to join forces with Darragh O'Conaill's East Coast BJJ academy. With EC's headquarters set in Ireland, the couple followed coach Darragh's program from a satellite gym set in Cardiff (WAL) – CF24. On June 2018, after splitting from her partner – owner of CF24, Davies decided to spend some time in Ireland, training with coach O'Conaill.
Finding Irish living to be a very positive experience, Ffion decided to prolong her stay and settle in Dublin, and it would be there that Davies was promoted to black belt, on November 27, 2018, by coach Darragh O'Conaill.
Ffion is a Welsh name, which means Foxglove. The name is often confused with a misspelling error due to its use of two F's combined. The reason for the FF at the start of the name, however, derives from the inexistence of the letter V in the Welsh alphabet. Instead, the "V" sound is represented by a single F, while F (or Ph) is written as FF.
Ffion Davies Grappling Record
68 WINS
BY POINTS


BY ADVANTAGES




BY SUBMISSION




BY DECISION




BY PENALTIES




BY DQ



41 SUBMISSIONS WINS
#5AD3D1
Choke from back
20
8
#fad11b
Bow and arrow
7
3
#f58822
Reverse triangle
2
1
#224aba
Triangle armbar
2
1
14 LOSSES
BY POINTS


BY ADVANTAGES




BY SUBMISSION




BY DECISION




BY PENALTIES




BY DQ



8 SUBMISSIONS LOSSES
#d1212a
Straight ankle lock
13
1
#f58822
Reverse triangle
13
1
#224aba
Choke from back
13
1
Ffion Davies Fight History
ID
Opponent
W/L
Method
Competition
Weight
Stage
Year
18569

Jessica Flowers

Jessica Flowers
L
Kneebar
NoGi Worlds
ABS
4F
2018
18968

Luiza Monteiro

Luiza Monteiro
L
Triangle
European Open
ABS
4F
2019
20158

Beatriz Mesquita

Beatriz Mesquita
L
Pts: 10x2
World Pro
62KG
F
2019
20558

Bianca Basilio

Bianca Basilio
L
Straight ankle lock
World Champ.
58KG
SF
2019
20850

Catherine Perret

Catherine Perret
L
Guillotine
F2W 114
N/A
SPF
2019
21880

Bianca Basilio

Bianca Basilio
L
Toe hold
ADCC
60KG
F
2019
23812

Tayane Porfirio

Tayane Porfirio
L
Referee Decision
GrappleFest 9
ABS
SPF
2020
28367

Gabi McComb

L
Reverse triangle
NoGi Worlds
ABS
4F
2021
30705

Kendall Reusing

Kendall Reusing
L
Referee Decision
GrappleFest 11
ABS
SPF
2022
31183

Priscilla Assuncao

L
Pts: 4x3
Grand Slam LDN
62KG
4F
2022
31747

Nathalie Ribeiro

L
Pts: 2x0
Pan American
64KG
F
2022
38165

Elisabeth Clay

Elisabeth Clay
L
Toe hold
Polaris 23
66KG
SF
2023
38332

Ana Vieira

Ana Vieira
L
Choke from back
Pan American
ABS
4F
2023
38500

Luiza Monteiro

Luiza Monteiro
L
Pts: 4x4, Adv
Pan American
64KG
F
2023
18517

Dimitra Mindrinou

W
Bow and arrow
Spain Nat Pro
62KG
SF
2018
18518

Laura Peretti

W
Submission
Spain Nat Pro
62KG
F
2018
18519

Emilia Tuukkanen

W
Reverse triangle
Dublin Open
58KG
F
2018
18522

Arantzazu Perez

W
Choke from back
Dublin Open
ABS
SF
2018
18523

Claire Thevenon

W
RNC
Dublin Open
ABS
F
2018
18565

N. Soares

W
Triangle armbar
NoGi Worlds
57KG
4F
2018
18566

Heather Raftery

W
Armbar
NoGi Worlds
57KG
SF
2018
18567

Amanda Monteiro

Amanda Monteiro
W
Pts: 7x0
NoGi Worlds
57KG
F
2018
18568

Jessica Santos

W
RNC
NoGi Worlds
ABS
R1
2018
18964

Gabriela Fechter

W
Choke from back
European Open
58KG
RR
2019
18965

Gabriela Fechter

W
Choke from back
European Open
58KG
F
2019
18974

Kelly Kilarciyan

W
Choke from back
Netherlands Pro
62KG
F
2019
19320

Chris McDonagh

W
RNC
GrappleFest
ABS
SPF
2019
19408

S. Koikkalainen

W
Submission
Grand Slam LDN
62KG
4F
2019
19410

Bianca Basilio

Bianca Basilio
W
Pts: 8x0
Grand Slam LDN
62KG
SF
2019
19411

Larissa Paes

W
Pts: 11x4
Grand Slam LDN
62KG
F
2019
19536

Gezari Matuda

W
Katagatame
Polaris 9
55KG
SPF
2019
19548

Nathalie Ribeiro

W
Pts: 0x0, Adv
Pan American
58KG
SF
2019
19549

Karen Antunes

Karen Antunes
W
Pts: 4x2
Pan American
58KG
F
2019
20156

Nikki Sullivan

W
Armbar
World Pro
62KG
4F
2019
20157

K. Sung

W
Bow and arrow
World Pro
62KG
SF
2019
21876

Rikako Yuasa

Rikako Yuasa
W
Pts: 12x0
ADCC
60KG
4F
2019
21879

Beatriz Mesquita

Beatriz Mesquita
W
Armbar
ADCC
60KG
SF
2019
22749

Carolina Carriello

W
Armbar
Dublin Open
58KG
SF
2019
22750

Julia Maee

W
Armbar
Dublin Open
58KG
F
2019
23156

Katherina Hill

W
Armbar
European Open
64KG
4F
2020
23157

Nikki Sullivan

W
Pts: 11x0
European Open
64KG
SF
2020
23158

C. Baumgarten

W
RNC
European Open
64KG
F
2020
23161

Patricia Caiado

W
RNC
European Open
ABS
R1
2020
23162

C. Baumgarten

W
Choke from back
European Open
ABS
4F
2020
23164

Larissa Campos

Larissa Campos
W
Pts: 2x2, Adv
European Open
ABS
SF
2020
23165

Jessica Flowers

Jessica Flowers
W
Pts: 4x0
European Open
ABS
F
2020
23671

Alexa Yanes

W
Choke from back
Grand Slam LDN
62KG
SF
2020
23672

Julia Maele

W
Pts: 7x0
Grand Slam LDN
62KG
F
2020
24061

Magdalena Loska

W
RNC
Polaris Squads
66KG
SPF
2020
28348

Taylor Biagi

W
RNC
NoGi Worlds
61KG
4F
2021
28351

Nikki Sullivan

W
Armbar
NoGi Worlds
61KG
SF
2021
28352

Hannah Sharp

W
Points
NoGi Worlds
61KG
F
2021
28362

Fernanda Mazzeli

W
RNC
NoGi Worlds
ABS
R1
2021
28450

Nathalie Ribeiro

W
Referee Decision
WNO 10
55KG
SPF
2021
29684

Kate Sheehan

W
Tarikoplata
Grappling Ind.
68KG
RR
2021
29685

Priscila Batista

W
Armbar
Grappling Ind.
68KG
RR
2021
31179

Nadine Tavares

W
Pts: 7x0
Grand Slam LDN
62KG
R1
2022
31189

Violeta Angelova

W
Submission
Grand Slam LDN
62KG
RPC
2022
31190

Vitoria Vieira

Vitoria Vieira
W
Submission
Grand Slam LDN
62KG
RPC
2022
31191

Larissa Paes

W
Submission
Grand Slam LDN
62KG
3RD
2022
31741

Thamires Monteiro

W
Referee Decision
Pan American
64KG
4F
2022
31746

Margot Ciccarelli

Margot Ciccarelli
W
Armbar
Pan American
64KG
SF
2022
33073

Kristin Mikkelson

W
RNC
World Champ.
64KG
8F
2022
33079

Vitoria Vieira

Vitoria Vieira
W
Bow and arrow
World Champ.
64KG
4F
2022
33081

Margot Ciccarelli

Margot Ciccarelli
W
Pts: 7x0
World Champ.
64KG
SF
2022
33083

Janaina Lebre

Janaina Lebre
W
Pts: 2x0
World Champ.
64KG
F
2022
33129

Jessica Flowers

Jessica Flowers
W
Referee Decision
SUBVERSIV 7
ABS
4F
2022
33139

Paige Ivette

W
Referee Decision
SUBVERSIV 7
ABS
SF
2022
33142

Rafaela Guedes

Rafaela Guedes
W
Referee Decision
SUBVERSIV 7
ABS
F
2022
33499

Vitoria Vieira

Vitoria Vieira
W
Armbar
RAW 2
66KG
SPF
2022
35081

Adele Fornarino

Adele Fornarino
W
RNC
ADCC
60KG
4F
2022
35083

Beatriz Mesquita

Beatriz Mesquita
W
Pts: 6x0
ADCC
60KG
SF
2022
35085

Brianna Ste-Marie

Brianna Ste-Marie
W
Pts: 10x0
ADCC
60KG
F
2022
38161

Giovanna Jara

Giovanna Jara
W
Pts: 4x1
Polaris 23
66KG
4F
2023
38328

Maria Claudia

W
Pts: 0x0, Adv
Pan American
ABS
R1
2023
38495

Larissa Martins

W
RNC
Pan American
64KG
4F
2023
38499

Janine Mutton

W
Pts: 2x0
Pan American
64KG
SF
2023
40419

Larissa Martins

W
Choke from back
World Champ.
64KG
8F
2023
40422

Julia Alves

Julia Alves
W
Pts: 2x0
World Champ.
64KG
4F
2023
40424

Luciane Silva

W
Choke from back
World Champ.
64KG
SF
2023
40426

Janaina Lebre

Janaina Lebre
W
Pts: 6x0
World Champ.
64KG
F
2023
42000

Jasmine Rocha

Jasmine Rocha
W
Referee Decision
WNO 19
57KG
SPF
2023
Ffion Davies vs Larissa Campos
Ffion Davies vs Emilia Tuukkanen