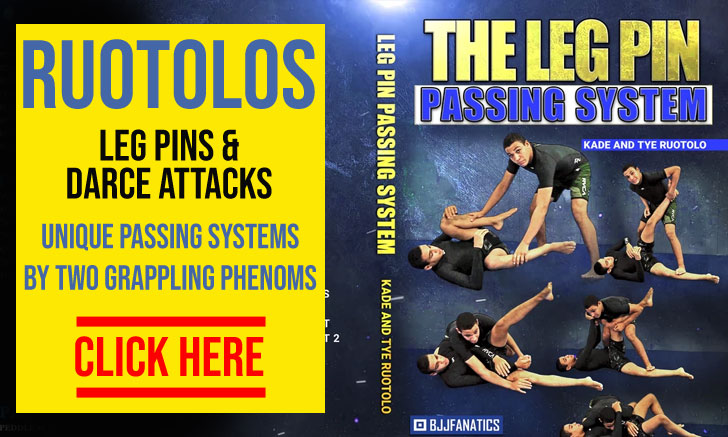 Daniel Otero is an accomplished Brazilian Jiu Jitsu black belt under Fabricio Martins, having won several important trophies such as the CBJJ Brasileiro (Brazilian Nationals) and the IBJJF World Championship. Otero has also ventured successfully into the world of MMA (mixed martial arts) where he competed in prestigious shows such as Max Fights and Shooto.
Daniel Otero Jiu Jitsu
Full Name: Daniel Moreno Otero
Nickname: "Danielzinho" which is a kind way of saying Daniel.
Lineage: Mitsuyo Maeda > Carlos Gracie > Reyson Gracie > Osvaldo Alves > Fabricio Martins > Daniel Otero
Main Titles:
IBJJF World Champion (2006 black)
CBJJ Brazilian National Champion (2001 purple, 2002 brown, 2003/04 black)
CBJJ Brazilian National Juvenile Champion (1997 yellow, 1999/2000 blue)
CBJJ Brazilian National No-Gi Champion (2017 Master 1)
CBJJO Brazilian National Cup Champion (2002 brown)
I Copa Rip Dorey de Submission Champion (2004)
IBJJF Rio Winter Open (2017 Master 1)
NAGA Chicago/Illlinois Champion (2008)
NAGA U.S Nationals Champion (2008)
King Grappler Champion (2008)
Other important Achievements:
IBJJF World Silver Medallist (2003 black)
CBJJO World Cup Silver Medallist (2002 brown)
CBJJ Brazilian National Silver Medallist (2006 black)
CBJJO World Cup Bronze Medallist (2005 black)
IBJJF World Bronze Medallist (2000 blue, 2001 purple)
Weight Division: Peso Galo (57kg-126lbs)
Favourite Position/Technique: Half Guard
Team/Association: Equipe Fabricio Jiu Jitsu
Daniel Otero Biography
Daniel Otero was born on the 21st of November, 1982, in Rio de Janeiro – Brazil. Growing up Daniel had always been a fan of martial arts, and fate would have it that his house was in the proximity of a Jiu Jitsu gym. When Otero was of age, around 13 years old, he decided to start jiu jitsu and learn a few of the things he loved about martial arts.
His first training day was at the Equipe Fabricio, a team led by Fabricio Martins, a prestigious black belt under Osvaldo Alves, though his first coach was Joaquim Malta, the man in charge of the kids classes. Daniel Otero loved the training and stayed in the team for the following years, being awarded all belts by the same master, something very rare in an era when team changing is a regular occurrence. Otero was awarded his black belt by the end of 2002 when he was 19 years old. In his first year in the "big league" he won the Brazilian National tournament and achieved a silver medal at the prestigious "Mundial".
In 2003 Daniel Otero went in search of a new challenge and gave MMA a try. Trying to test his BJJ skills, he made his debut in the "Shooto Brasil" event fighting (and winning) 4 fights in the same night. Later he decided to add boxing to his toolbox and sought out boxing coach Ronaldo Cica. Later he also called in coach Alessandro Oliveira and performed another 8 professional bouts (1x Real Fights, 7x Shooto Brasil, 5x Clube da Luta, 3x Real Fight, Shooto Brasil – The Return, Shooto Japan – Back to Our Roots, 3x Max Fights (obtaining the belt of the organization).
Daniel also lived in the United States for 6 months, to check out the way the sport as evolved in the northern territory, however he got homesick and returned to his native Brazil. There he rejoined with his academic career and began his studying, putting Jiu Jitsu on the back burner.