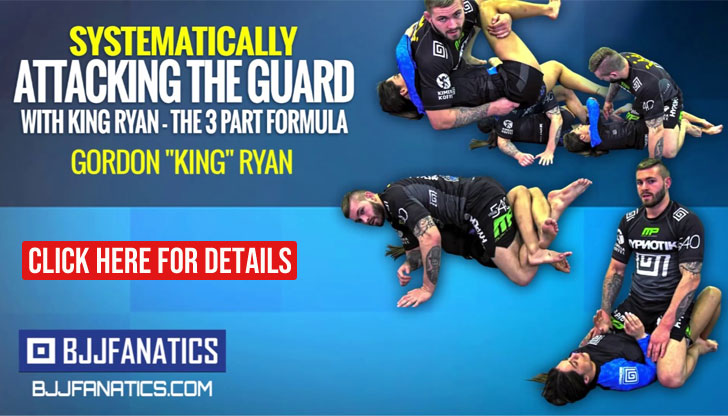 James Brasco is an elite wrestler with a black belt in Brazilian Jiu-Jitsu and experience at top-level grappling tournaments such as the ADCC and the World No-Gi Championships. A BJJ black belt under Pablo Popovitch, Brasco has defeated several big names in the grappling scene, such as Clark Gracie, Gunnar Nelson, Marcelo Salazar, Steve Gable, and many others.
James Brasco Jiu-Jitsu
Full Name: James Richard Brasco
Lineage: Carlos Gracie > Crolin Gracie > Jorge Popovitch > Pablo Popovitch > James Brasco
Main Achievements:
1st Place ADCC North American Trials (2006/2016)
1st Place IBJJF World Championship No-Gi (2021** Master)
1st Place IBJJF Pan Championship No-Gi (2010** / 2020** / 2021** Master)
1st Place Grapplers Quest (2013*)
1st Place NAGA Nationals (2007 / 2006)
2nd Place ADCC North American Trials (2009)
3rd Place IBJJF World No-Gi Championship (2009 / 2011)
3rd Place IBJJF Pan Championship (2020 Master)
Main Achievements (Colored Belts):
1st Place IBJJF World Championships No-Gi (2007 brown)
* Absolute
** Weight and Absolute
Weight Division: Meio Pesado (88kg/194lbs)
Favorite Technique: Armbar
Team/Association: N/A
James Brasco Biography
James Brasco grew up in Pennsylvania, Brasco's first and foremost approach to the grappling game came by way of wrestling, a sport in which he excelled for a long period of his life. James became a high-level competitor in folkstyle and freestyle wrestling when in high school, finishing 2nd in the Pennsylvania Interscholastic Athletic Association championships, but it was in Freestyle that he made it to the top by becoming the cadet national age group freestyle champion and the open division AAU Grand national champion having his name mentioned in the USA Wrestling Hall of Fame. Brasco finished his high school career with a stellar 127-10 record.
James Brasco continued pursuing his calling (Wrestling) through college, earning a Division 1 scholarship. There James won 3 Eastern Regional Championships and qualified for the NCAA tournament on all 3 of those years, earning over 100 wins, becoming a member of the elitist century club for wins on the division 1 level.
When James Brasco graduated from college he decided to take a break from the mats for a few years, but always kept an interest in sporting activities such as grappling. After seeing BJJ in action on MMA shows, Brasco became curious about Jiu-Jitsu. He always believed that wrestling had an advantage over all other martial arts because of the toughness and strength provided by anyone who practices and competes in this grueling sport, but he saw Jiu-Jitsu approached grappling from a different perspective and decided to give it a try. He started practicing in Pennsylvania and immediately began competing. His first tournament was the Arnolds in 2001 in the pro division. His first opponent was a Judo fighter who James won against, but his second opponent was a Jiu-Jitsu brown belt who (with a minute left in the fight) sunk a triangle choke around Brasco's neck and forced him to tap. This submission fed Brasco's anger as much as it did his will to learn the BJJ trade, and so he started focussing more in Jiu-Jitsu.
Set on his terms to become a part of the grappling elite, James Brasco moved to Fort Lauderdale in Florida in 2004 where he met Pablo Popovitch, one of the top BJJ instructors in a region heavily populated with Jiu-Jitsu, from then onwards, Brasco was under Pablo Popovitch's tutelage. James also became an important training partner for Popovitch, who gained from Brasco's wrestling experience. In 2005 James Brasco earned his blue belt, and by 2007 he won one of the main tournaments in the BJJ world, the Nogi Mundial in the brown belt division, though the moment that really brought attention to Brasco was when he took Braulio Estima to the limit on the 2009 edition of the ADCC, losing by a negative point in a year that Estima won both his weight and the open weight division, this was Estima's toughest match of the tournament.
James received his black belt from Pablo Popovitch on November 4th, 2009. Four days before competing in the World Nogi tournament once again, a tournament Brasco placed 3rd. When not entering grappling tournaments, Brasco also keeps a busy MMA life (he is a Global Cage fighting champion) and the occasional model work (having been the cover of important magazines such as "Exercise and Health" and "Men's Fitness") being represented by Sports Book in Miami.