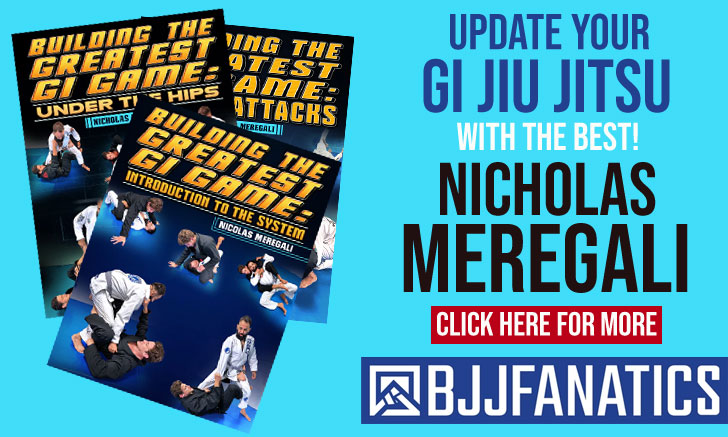 Pablo Popovitch is a Brazilian Jiu Jitsu black belt and one of the most successful submission wrestlers in the world. An ADCC (Abu Dhabi Combat Club) Champion in 2009, Popovitch is also a World Nogi Champion (2010) and though mostly regarded as a no-gi orientated competitor, Pablo has also medalled with the gi. Pablo Popovitch also runs a successful career as a coach with several black belts under his guidance. In 2010 Pablo was awarded the 'BJJ Fighter of the Year' award by Gracie Mag – A magazine specialized in Brazilian Jiu Jitsu.
Pablo Popovitch Jiu Jitsu
Full Name: Pablo Popovitch
Nickname: n/a
Lineage: Mitsuyo Maeda > Carlos Gracie > Crolin Gracie > Jorge Popovitch > Pablo Popovitch
Main Titles:
ADCC Champion (2009)
World Nogi Champion (2010, 2007, 2012)
Pan American No Gi Champion (2010 weight and absolute, 2008)
Grapplers Quest Pro Allstar Champion (2009)
NAGA Champion (2007, 2001 advanced)
NAGA Superfight Champion (2x 2005, 2x 2004, 2003)
Grapplers Quest Superfight Champion (2010, 2004)
Copa America Champion (2010 absolute – CBJJE)
Weight Division: Medio (82kg-181lbs)
Favourite Technique: Double Leg Takedown, Guard Pass
Team/Association: Team Popovitch/ The Avengers
Pablo Popovitch Biography
Pablo Popovitch was born on September 9, 1979 in Rio de Janeiro, Brazil. The Popovitch's were very involved with Jiu Jitsu, Pablo's father, Jorge Popovitch, had been practicing Jiu Jitsu for a long time, while his aunt was married to Crolin Gracie. With such tight connections, it didn't come as a surprise that Pablo would start practicing at the age of 5, his father enlisted him in the academy that would later become Gracie Barra in Barra da Tijuca, Brazil, where Jean Jacques Machado and Carlos "Soneca" Machado were the coaches.
In 1995 when Pablo Popovitch was 15 years old, the Popovitch family moved to Florida. He didn't have many experienced training partners (mainly his dad and Carlson Gracie on occasion) trained Jiu Jitsu. When attending high school in Florida, Pablo was introduced to college wrestling a style he brought to his BJJ game with excellence. It was also around the same time that Pablo's father Jorge Popovitch opened the BJJ Centre in Fort Lauderdale, an academy that still runs today, led by father and son.
Pablo Popovitch Grappling Record
41 WINS
BY POINTS


BY ADVANTAGES




BY SUBMISSION




BY DECISION




BY PENALTIES




BY DQ



5 SUBMISSIONS WINS
12 LOSSES
BY POINTS


BY ADVANTAGES




BY SUBMISSION




BY DECISION




BY PENALTIES




BY DQ



5 SUBMISSIONS LOSSES
#5AD3D1
North south choke
20
1
Pablo Popovitch Fight History
ID
Opponent
W/L
Method
Competition
Weight
Stage
Year
727

Alexandre Ribeiro

Alexandre Ribeiro
L
Triangle
Grapplers Quest
ABS
4F
2002
779

Vitor Shaolin

Vitor Shaolin
L
Points
ADCC
77KG
4F
2003
1184

Marcelo Garcia

Marcelo Garcia
L
Wristlock
ADCC
77KG
F
2005
1692

Marcelo Garcia

Marcelo Garcia
L
North south choke
ADCC
77KG
F
2007
3285

Andre Galvao

Andre Galvao
L
Pts: 2x0
ADCC
88KG
SF
2011
3319

Andre Galvao

Andre Galvao
L
Toe Hold
ADCC
ABS
F
2011
3386

Rafael Lovato

Rafael Lovato
L
Pts: 4x0
No Gi Worlds
88KG
F
2011
4214

Ezra Lenon

L
Points
NoGi Pan American
88KG
SF
2012
5018

Rafael Lovato

Rafael Lovato
L
Points
ADCC
88KG
SF
2013
5020

Keenan Cornelius

Keenan Cornelius
L
Verbal tap
ADCC
88KG
3PLC
2013
11441

Thiago Pessoa

L
Pts: 2x0
AD Grand Slam NG
92KG
F
2017
12363

Thiago Sa

Thiago Sa
L
Referee Decision
European NoGi
92KG
F
2017
777

Marcio Feitosa

Marcio Feitosa
W
Points
ADCC
77KG
R1
2003
957

Kenny Florian

W
Points
GQ USA Trials
N/A
SF
2003
959

N. Phungephorn

W
Points
GQ USA Trials
N/A
F
2003
1101

Chris Bowles

W
Points
Texas Challenge
78KG
4F
2004
1102

Eric Davila

W
Points
Texas Challenge
78KG
SF
2004
1103

Diego Sanchez

W
Points
Texas Challenge
78KG
F
2004
1176

Renzo Gracie

Renzo Gracie
W
Pts: 4x0
ADCC
77KG
R1
2005
1180

Roan Jucao

W
Pts: 2x0
ADCC
77KG
4F
2005
1181

Jake Shields

Jake Shields
W
Pts: 5x0
ADCC
77KG
SF
2005
1571

Gary Grate

W
Pts: 2x0
GQ All Star Pro
81KG
4F
2007
1573

Sean Sprangler

W
Pts: 2x0
GQ All Star Pro
81KG
SF
2007
1574

Saulo Ribeiro

Saulo Ribeiro
W
Pts: 0x0, Adv
GQ All Star Pro
81KG
F
2007
1684

Eric Dahlberg

W
Points
ADCC
77KG
R1
2007
1691

Andre Galvao

Andre Galvao
W
Points
ADCC
77KG
SF
2007
1812

Daniel Moraes

Daniel Moraes
W
Points
World NoGi
79KG
F
2007
2247

Don Ortega

W
RNC
ADCC
77KG
R1
2009
2253

Ben Askren

W
Toe hold
ADCC
77KG
4F
2009
2254

Gregor Gracie

Gregor Gracie
W
Pts: 3x0
ADCC
77KG
SF
2009
2257

Marcelo Garcia

Marcelo Garcia
W
Pts: 3x0
ADCC
77KG
F
2009
2613

Ben Baxter

Ben Baxter
W
RNC
No Gi Worlds
86KG
4F
2010
2615

Murilo Santana

Murilo Santana
W
Points
No Gi Worlds
86KG
SF
2010
2616

Daniel Moraes

Daniel Moraes
W
Pts: 6x0
No Gi Worlds
86KG
F
2010
2627

Flavio Almeida

Flavio Almeida
W
Pts: 2x0
No Gi Worlds
ABS
8F
2010
2631

Caio Terra

Caio Terra
W
RNC
No Gi Worlds
ABS
4F
2010
2779

Lucas Lepri

Lucas Lepri
W
Adv
UFC Expo
ABS
SPF
2010
3240

Zbigniew Tyszka

W
Points
ADCC
88KG
R1
2011
3270

Sergio Moraes

Sergio Moraes
W
Pts: 2x0
ADCC
88KG
4F
2011
3292

Rafael Lovato

Rafael Lovato
W
Points
ADCC
88KG
3PLC
2011
3306

Janne-Pekka

W
Points
ADCC
ABS
R1
2011
3312

Victor Estima

Victor Estima
W
Pts: 2x0
ADCC
ABS
4F
2011
3317

Alexandre Ribeiro

Alexandre Ribeiro
W
Referee Decision
ADCC
ABS
SF
2011
3361

Ben Baxter

Ben Baxter
W
Pts: 2x0
No Gi Worlds
88KG
4F
2011
3376

Unknown

W
Pts: 2x0
No Gi Worlds
88KG
SF
2011
4243

Bruno Antunes

W
Pts: 2x0
NoGi Worlds
88KG
4F
2012
4245

Ezra Lenon

W
Pts: 0x0, Adv
NoGi Worlds
88KG
SF
2012
4247

Romulo Barral

Romulo Barral
W
Pts: 3x0
NoGi Worlds
88KG
F
2012
5007

Doorwang Jeon

W
Pts: 3x0
ADCC
88KG
R1
2013
5015

David Avellan

W
Points
ADCC
88KG
4F
2013
6395

Eduardo Rios

Eduardo Rios
D
---
Polaris
ABS
SPF
2015
7926

Zbigniew Tyszka

W
RNC
ADCC
88KG
R1
2015
11439

Bruno Oliveira

W
Points
AD Grand Slam NG
92KG
SF
2017
12361

Adam Wardzinski

Adam Wardzinski
W
Referee Decision
European NoGi
92KG
SF
2017