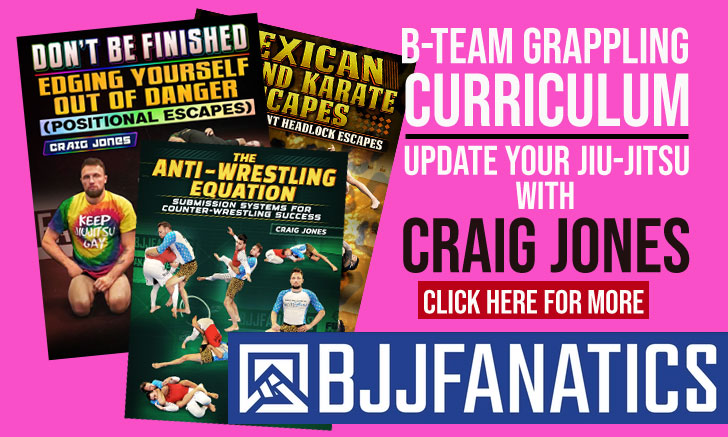 Nakapan Phungephorn is a Brazilian Jiu-Jitsu black belt of Thailandese nationality who earned the rank from Master Pedro Sauer. Phungephorn is also the founder of the BETA academy (Washington, DC), and a historic figure in the North American grappling circuit during the 2000's, when he won important titles, particularly at the Grapplers Quest promotion. A very well rounded martial artist, Nakapan Phungephorn has also multiple judo state titles in Virginia and Maryland, as well as a WKA Muay Thai title (2001).
Nakapan Phungephorn Jiu Jitsu
Full Name: Nakapan Phungephorn
Nickname: Often referenced as the "The Sly Thai" which is not a traditional jiu jitsu style epithet, and more of a promotional nickname in line with boxing/mixed martial arts.
Lineage: Mitsuyo Maeda > Carlos Gracie > Helio Gracie > Rickson Gracie > Pedro Sauer > Nakapan Phungephorn
Main Achievements:
World No-Gi Champion (2016 Master2 absolute)
Pan American No-Gi Champion (2016 Master2 absolute)
Grapplers Quest U.S. Nationals Champion (2004)
San Antonio Open Champion (2015 Master1 absolute)
New York BJJ PRO Champion (2015 Master1 weight + absolute)
New York International Open Champion (2012 Master1)
US Grappling – Sub Only Champion (2014 weight + absolute)
Pan American No-Gi Championship Runner-up (2016 Master2)
Atlanta Winter Open Championship Runner-up (2016 Master2)
Grapplers Quest U.S. Nationals Runner-up (2003)
Favorite Position/Technique: Pressure Passing
Weight Division: Medio (82kg/181lbs)
Association/Team: BETA Academy
Nakapan Phungephorn Biography
Nakapan Phungephorn was born on June 12, 1980 in Washington, DC – USA, though he kept his parents nationality (Thai).
At the age of 13 Nakapan was diagnosed with Lyme's disease, this illness would be a gateway towards martial arts, particularly shaolin kung fu which Phungephorn started studying as a way to recover from his debilitating ailment.
Through much increased mental discipline and physical conditioning gained from consistent practice, Nakapan Phungephorn lead a fruitful competitive career in the traditional fighting styles which included over 50 championship titles.
In trying to expand his martial arts expertise, Nakapan Phungephorn started practicing Brazilian jiu jitsu (1995) and muay Thai. Mario Yamasaki became Nakapan Phungephorn's first grappling instructor, guiding him from white to brown belt, a time when Nakapan switched camps and started training with Master Pedro Sauer. Pedro Sauer who awarded Nakapan his black belt in 2003
In muay Thai Phungephorn also prospered, earning his instructor teaching certification (kru) under Khun Kru Mike Moses and Ajarn Chai Sirisute of the World Muay Thai Association (WTBA).
During his early times as a gym owner, Phungephorn's jiu jitsu program was affiliated with Lloyd Irvin. That changed in 2013 when Nakapan cut his bond with TLI and carried out BETA academy unaffiliated.
Nakapan Phungephorn Highlight

Nakapan Phungephorn vs Shawn Williams (2001)

Nakapan Phungephorn vs David Porter (2015)