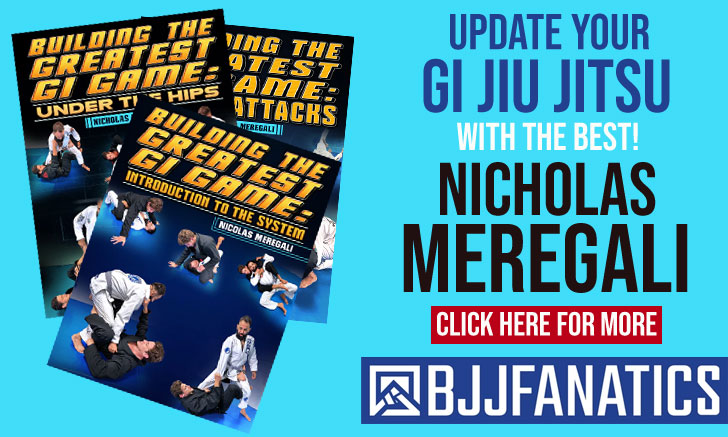 Joe Moreira was one of the first 'non Gracie' Jiu Jitsu black belts to move to the United States, before Royce Gracie brought the martial art to the limelight of the combat sports world, with his win at UFC 1-4. Moreira is also famed as an event organizer and for having handed one of the most controversial black belts in the history of the sport, to Marco Ruas who to many, a sworn enemy of Jiu Jitsu at the time.
Joe Moreira Jiu Jitsu
Full Name: José Carlos Moreira
Nickname: "Joe" became Moreira's first name when he moved to the USA. This was because of a hint given by Moreira's English coach who believed Jose Carlos resembled a Mexican name and was comercially frowned upon. "Joe" Moreira was also nicknamed "Macaco" (monkey or macaque) when he was a child due to his facial features.
Lineage: Mitsuyo Maeda > Carlos Gracie > Helio Gracie > Francisco Mansur > Joe Moreira
Main Achievements: UFC veteran (8 and 14)
Joe Moreira Biography
Joe (or Jose Carlos) Moreira was born on the back of a taxi cab in front of a Rio de Janeiro hospital on the 3rd of July 1961. Moreira started his training in martial arts by his older brother's influence when he was 6 years old through the fighting style of Judo. He began Jiu Jitsu 3 years later, training at the famous Gracie academy which at the time was shared by the brothers Carlson and Rolls Gracie, though his coaching was mainly done by Reyson Gracie and the legendary Fernando Guimaraes "Pinduka". Though surrounded by greatness, Moreira did not settle at the academy and instead moved to Reylson's gym, who was the nephew and student of grand master Helio Gracie.
He stayed at Reylson's gym for well over a decade, competing in the scarce competitions available at the time, although he would receive his black belt from Francisco Mansure (1984). He would also receive his black belt in Judo in 1986 and a scholarship to Japan where he trained extensively in Judo, competing in the Judo World Cup there and placing second.
He returned to Brazil after a few years in Japan, and started teaching Jiu Jitsu in a sports center in Barra da Tijuca. As the place had a very good infrastructure, Moreira was contacted by Ricielli Santos to make a Jiu Jitsu event there. Santos was famous in the Jiu Jitsu realm for organizing some of the biggest jiu jitsu tournaments in the 1980's (Copa Cantao and Copa Lightning Bolt). The pair agreed on a partnership and organized the very first Copa Atlantico Sul (called Atlantico Sul because that was the name of the sports centre). The organization's roster would change on the following years, but always with Moreira at the helm, and soon it became a reference of Jiu Jitsu in the 1990's, much like a national tournament where the most prestigious BJJ fighters would test their skills.
In the early 90's Joe Moreira decided to move to the United States after an invitation from his master Reylson Gracie. He would stay at his masters gym for 4 months, but things didn't quite work out as planned and he decided to separate from Reylson. Luckily Moreira had established a friendship with one of the students at the academy, when the student (named Cab Garrett) heard that Joe was leaving he decided to help the Brazilian, taking the instructor and his wife in his own home. Moreira taught for about a year in Mr Garrett's garage while Mrs Moreira worked at a restaurant.
At the time when Joe arrived in America, there were no tournaments, seeing a gap in a field that Moreira knew well, he decided to organize an event, thus emerged the very first Joe Moreira Cup. Joe was also responsible for the organization of the very first Jiu Jitsu Pan American, as Carlos Gracie Junior had few contacts in the states in the event industry, he asked Joe to be in charge of the preparations of the Pan American which occurred inside the Irvine University.
Then in 1996 came the opportunity to compete in the UFC. The famous UFC referee "Big" John McCarthy was a student of Joe and got him in contact with the UFC management, but before they signed him on, they asked him to make a test. The test was a closed doors no holds barred fight in an academy against Zane Frazier. Moreira agreed and fought Zane, sweeping him and mounting before the clock stopped the fight. The UFC was impressed and signed him on. He went on to fight twice for the organization losing the first fight by decision against the gigantic Paul Varelans and winning his next fight against the russian Yuri Vaulin.
During his time with the UFC Moreira met Marco Ruas, a luta livre (a form of Brazilian Wrestling) fighter who had grown up in the same neighborhood as Joe (Leme in Rio de Janeiro). Ruas asked moreira if he needed training partners and Moreira agreed, from that 28 day training camp, their friendship grew and never broke since.
Marco Ruas also introduced another Luta Livre fighter to Joe Moreira, Eugenio Tadeu. Both Ruas and Tadeu had a long history of rivalry against Jiu Jitsu and it's fighters in the battle for the dominance of Martial Arts in Brazil in the late 80's and early 1990's. Even though that rivalry was still pretty much alive, Moreira (maybe recognizing his friend's technical hability) handed them their black belts in Jiu Jitsu, causing an uproar of criticism from the BJJ community at the time.
Moreira also attributed Kimo (a famous MMA fighter from the early UFC days) his black belt in Jiu Jitsu. The two met on the backstage of UFC 8, in a day when Allan Goes and "Tank" Abbot fell out with each exchanging harsh words. The next day in the lobby of the hotel, Moreira and Goes were checking out and coincidently so was Kimo and his manager. Suddenly Tank Abbot comes in with Tito Ortiz and a group of 8 more men wanting to cause a fight with the pair of Brazilians. Kimo thought this was unfair and took Allan Goes's side together with his manager, making Abbot and his men back out. Kimo then asked Moreira if he could learn BJJ from him as he was very interested in the martial art, a request immediately accepted by Joe. The two maintained a student/instructor relationship for years.
Today Joe Moreira lives is life giving seminars.