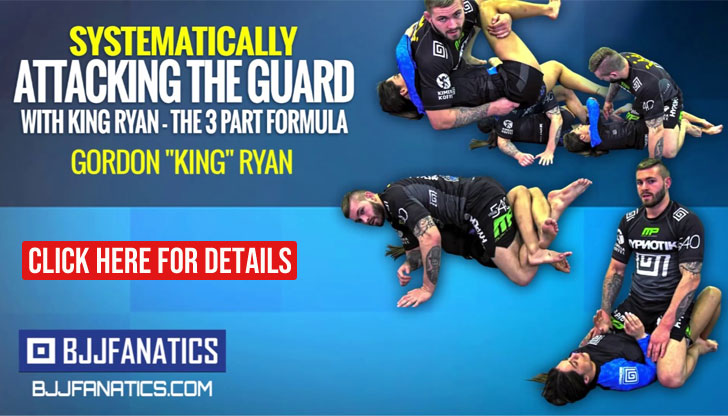 Justin Rader is an American born, Brazilian Jiu Jitsu black belt under the illustrious Rafael Lovato Jr. A former wrestler, Rader adapted his skills to BJJ, becoming one of the top competitors of his generation by reaching the podium of important tournaments such as the world championships (purple belt gold), world nogi championships (black belt gold), the ADCC (bronze) and Grapplers Quest (Pro Division).
Justin Rader Jiu Jitsu
Full Name: Justin S. Rader
Nickname: n/a
Lineage: Mitsuyo Maeda > Carlos Gracie Sr. > Carlos Gracie Junior > Carlos Machado > Rafael Lovato Jr > Justin Rader
Main Achievements:
World No Gi Champion (2010, 2009 brown belt)
ADCC USA-EC Trials Champion (2016)
Grapplers Quest Pro Champion (2011)
American No Gi Champion (2010)
World Champion (2007 purple)
Grapplers Quest Advanced Nogi Champion (2007)
Pan American Champion (2009 brown)
World No Gi Championship Runner-up (2011)
Pan American Championship Runner-up (2010/2008 brown)
World Championship 3rd Place (2008 brown)
Pan American Championship 3rd Place (2006 blue)
Weight Division: Peso Pena (70kg/154lbs)
Favorite Position/Technique: Chave de Pantorrilha (Calf Slicer), Guard Passing
Team/Association: Gracie Humaita/Ribeiro Jiu Jitsu
Justin Rader Biography
Justin Rader was raised in Oklahoma where he began wrestling at the age of 4, he picked up on Jiu Jitsu at age 12, with the Lovatos (father and son) as his instructors. Justin made tremendous progress as a competitor becoming one of the top American fighters with successive medals at the Mundials in the lower belts. In August of 2010 Justin became the first Lovato student to graduate as Jiu-Jitsu Black Belt.
Though Rader 'only' placed 2nd in the 2009 ADCC USA trials, his fantastic performances raised a few eyebrows and he ended being called in for by the organization to compete in the finals. He reached the quarter-finals in this prestigious tournament, the same invitation was handed for the 2011 tournament and in 2013 a bronze medal.
Justin Rader Grappling Record
26 WINS
BY POINTS


BY ADVANTAGES




BY SUBMISSION




BY DECISION




BY PENALTIES




BY DQ



5 SUBMISSIONS WINS
13 LOSSES
BY POINTS


BY ADVANTAGES




BY SUBMISSION




BY DECISION




BY PENALTIES




BY DQ



5 SUBMISSIONS LOSSES
Justin Rader Fight History
ID
Opponent
W/L
Method
Competition
Weight
Stage
Year
2238

Rafael Mendes

Rafael Mendes
L
Anaconda
ADCC
66KG
4F
2009
3023

Rafael Mendes

Rafael Mendes
L
Choke
World Champ.
70KG
RDS
2011
3260

Rafael Mendes

Rafael Mendes
L
RNC
ADCC
66KG
4F
2011
3383

Rubens Charles

Rubens Charles
L
Adv
No Gi Worlds
70KG
F
2011
3498

Celso Vinicius

Celso Vinicius
L
Points
Ultimate Abs.
76KG
F
2012
3587

Rafael Mendes

Rafael Mendes
L
Triangle
Pan American
70KG
4F
2012
3984

Leo Saggioro

Leo Saggioro
L
Choke
World Champ.
70KG
R3
2012
4225

Rubens Charles

Rubens Charles
L
Adv
NoGi Worlds
70KG
F
2012
4988

Rubens Charles

Rubens Charles
L
Points
ADCC
66KG
SF
2013
5348

Osvaldo Moizinho

Osvaldo Moizinho
L
Pts: 4x0
Pan American
70KG
4F
2014
10486

Jeff Glover

Jeff Glover
L
Referee Decision
F2W 11
70KG
SPF
2016
12261

Garry Tonon

Garry Tonon
L
Referee Decision
F2W 28
75KG
SPF
2017
14187

Gianni Grippo

Gianni Grippo
L
Referee Decision
F2W 51
70KG
SPF
2017
2229

Baret Yoshida

Baret Yoshida
W
Adv
ADCC
66KG
R1
2009
2606

Carlos Esquisito

Carlos Esquisito
W
Referee Decision
No Gi Worlds
70KG
F
2010
3013

Darrin Lillian

W
Choke
World Champ.
70KG
RDS
2011
3221

Timo-Juhani

W
Pts: 3x0
ADCC
66KG
R1
2011
3348

Rob Di Censo

W
Pts: 2x0
No Gi Worlds
70KG
4F
2011
3369

Samir Chantre

Samir Chantre
W
Pts: 2x0
No Gi Worlds
70KG
SF
2011
3417

Wesley Gann

W
Guillotine
UFC Expo
ABS
SPF
2011
3490

Magno Gama

W
Points
Ultimate Abs.
76KG
R1
2012
3494

Ryan Hall

Ryan Hall
W
Points
Ultimate Abs.
76KG
4F
2012
3497

Samuel Braga

Samuel Braga
W
Points
Ultimate Abs.
76KG
SF
2012
3580

Mayko Girotto

W
Points
Pan American
70KG
R1
2012
3977

David Lemes

David Lemes
W
Adv
World Champ.
70KG
R2
2012
4222

Ed Ramos

W
Points
NoGi Worlds
70KG
4F
2012
4223

Samir Chantre

Samir Chantre
W
Pts: 2x0
NoGi Worlds
70KG
SF
2012
4981

Augusto Mendes

Augusto Mendes
W
Referee Decision
ADCC
66KG
R1
2013
4984

Nicolas Renier

W
Points
ADCC
66KG
4F
2013
4989

Joao Miyao

Joao Miyao
W
Points
ADCC
66KG
3PLC
2013
5101

Samir Chantre

Samir Chantre
W
Calf Slicer
NoGi Worlds
70KG
SF
2013
5102

Osvaldo Moizinho

Osvaldo Moizinho
W
Referee Decision
NoGi Worlds
70KG
F
2013
5178

Denny Prokopos

Denny Prokopos
W
Darce choke
Midwest Challenge
ABS
F
2013
5345

Niccolas Araujo

W
Points
Pan American
70KG
R1
2014
11141

Salvatore Guirrero

W
N/A
ADCC US Trials
66KG
4F
2016
11142

C. Franson

W
Pts: 2x0
ADCC US Trials
66KG
SF
2016
11144

Josh Hayden

W
Pts: 2x0
ADCC US Trials
66KG
F
2016
13016

Bruno Frazatto

Bruno Frazatto
W
Referee Decision
F2W 35
70KG
SPF
2017
15191

Matt Vernon

W
Guillotine
F2W 63
70KG
SPF
2018
Banner picture by John Lamonica
Justin Rader vs. Gustavo Carpio

Justin Rader vs. Chris Westfall

Justin Rader vs Ryan Hall