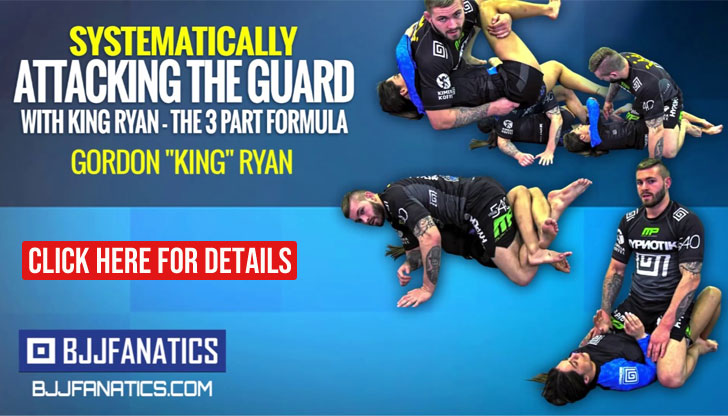 Ricardo Velloso, commonly known as "Kiko" Velloso is a Brazilian jiu jitsu coral belt (7th degree), who earned his black belt rank from the late Carlson Gracie, being one of the historic members of Carlson's powerful competition team during the 1980s and 1990s. Kiko was also one of the head instructors of the Carlson Gracie Academy headquarters in Rua Figueiredo Magalhães for 15 years, where he helped develop the games of hundreds of grapplers.
Kiko Velloso Biography
Full Name: Ricardo Tabev Silva Velloso
Nickname: Kiko is a shortened way of saying Ricardo in Portuguese jargon.
Lineage: Mitsuyo Maeda > Carlos Gracie > Carlson Gracie > Ricardo Velloso
Main Achievements:
Brazilian National Champion (1999/2001 Senior 1)
International Masters & Seniors Champion (2003/2004 Senior 2)
Brazilian National Championship Runner-up (1997 Master, 1999 Senior 1 abs)
International Masters & Seniors Championship Runner-up (2001 Senior 1, 2003 Senior 2)
World Championship 3rd Place (1996 Master)
Brazilian National Championship 3rd Place (2001 Senior 1 abs, 2011 Senior 3)
International Masters & Seniors Championship 3rd Place (2000/2001 abs Senior 1, 2007 abs Senior 2, 2009 Senior 3)
Favorite Position/Techniques: Clock choke
Weight Division: Super Pesado (100kg/221lbs)
Team/Association: Carlson Gracie Academy
Kiko Velloso Biography
Kiko Velloso was born on October 24, 1962 in Rio de Janeiro – Brazil.
At the age of 8 Velloso moved to Brasilia with his family. It was in Brazil's capital that Kiko gave start to his life as a martial artist, through judo, a sport he dedicated himself to for 8 years, reaching the official rank of brown belt. According to Velloso himself, at the time he could have done the black belt test but chose against it due to the cost of the exam.
At 16 years of age Kiko returned to Rio de Janeiro, where he continued his basketball career, a sport Velloso played throughout his academic life. In 1978 Velloso fell disheartened with the game and decided break from it, choosing to enrol in jiu jitsu classes instead. As his father was a childhood friend of Carlson Gracie, Kiko signed to the famous Master's academy, a gym already popular in the Copacabana area.
Following the Carlson Gracie jiu jitsu program diligently throughout all ranks; in 1988 (then a brown belt) Kiko was invited to become part of the academy's staff, joining it as an assistant instructor. A role he fulfilled until 1994 at the team's headquarters, where he was often revered for the quality of his work.
In the early 1990's Master Carlson decided to move to California in the United States, inviting Velloso to come with him. At the time Kiko's wife was pregnant and he opted to remain in the Zona Sul area of Rio, moving away from the headquarters to establish his own academy.
Kiko returned to the Carlson Gracie Academy's staff rota in 2008, while maintaining his own gym. Velloso remained at Rua Figueiredo Magalhães up until 2015 when the academy was dismantled.