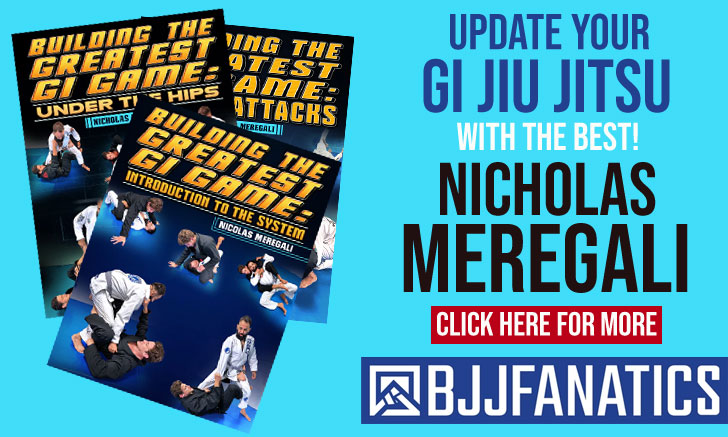 Kendall Reusing is a grappler and a jiu-jitsu black belt under Tom Reusing (father), widely regarded as one of the top competitors of her generation. After a successful career as a freestyle wrestler, 5'9 (175cm) Reusing dominated the super-heavyweight division as a colored belt, before joining the black belt brackets in July 2019. During her first 6 months in BJJ's professional division, Kendall conquered the International Brazilian Jiu-Jitsu Federation (IBJJF) World No-Gi Championship in both her weight and the absolute division (open weight), cementing her status as one of the top tier athletes in the sport.
Kendall Reusing Jiu-Jitsu
Full Name: Kendall Marie Reusing
Nickname: N/A
Lineage: Carlos Gracie > Helio Gracie > Carlos Gracie Jr. > Nelson Monteiro > Tom Reusing > Kendall Reusing
Main Achievements:
1st Place IBJJF World Championship NoGi (2019**)
1st Place IBJJF Pan Championship NoGi (2021)
1st Place SJJIF World Championship (2019)
1st Place ADCC WC USA Trials (2022)
2nd Place UAEJJF Grand Slam, LA (2019)
Main Achievements (Colored Belts):
1st Place IBJJF World Championship (2017 purple)
1st Place IBJJF World Championship NoGi (2016** blue, 2018** brown)
1st Place UAEJJF Abu Dhabi Pro (2018 purple)
2nd Place IBJJF World Championship (2017* purple)
2nd Place IBJJF Pans Championship (2018* brown)
2nd Place UAEJJF Grand Slam, LA (2018 brown)
3rd Place IBJJF Pans Championship (2018 brown)
Favorite Position/Technique: Guard Passing
Weight Division: Super Pesado (over 79,30 kg / 175.0 lbs)
Team/Association: Gracie Barra
Kendall Reusing Biography
Kendall Reusing was born on October 29, 1997, in Dana Point, Orange County, CA — USA, growing up around that Southern California area.
With a sporty and outgoing personality from an early age, Kendall went through an array of activities as a child, from gymnastics to judo, wrestling, jiu-jitsu as well as singing and acting.
Brazilian jiu-jitsu was the first martial art Reusing engaged in, a sport she initiated at the age of 5, through her parents' influence. Kendall's father, Tom Reusing had moved from the southeastern state of Georgia to California, years before she was born to study jiu-jitsu and gradually instilled in his daughter the same love for martial arts.
By the time Kendall was 7, she was already practicing BJJ (with coach Ricardo Guimarães and dad, Tom) as well as judo, sports she broke from as a 13-year-old, to focus on her wrestling career. Reusing spent the following 6 years on those wrestling mats, winning a California State Championship, as well as 4 US National Championships in high school.
In 2012 Reusing started wrestling with Team USA internationally, training at the US Olympic Training Center in Colorado Springs for a few years, competing at the World Teams and several international teams tournaments at various levels, going on represent the Simon Fraser University (British Columbia) for 1 year (2015-2016), before returning to California, and jiu-jitsu, in 2016.
Once home, Kendall Reusing quickly made up for lost time, conquering some of the top events available in BJJ's colored belt divisions. Her numerous wins were the catalyst for her black belt promotion, a promotion that took place in July 2019, led by Tom Reusing.
Kendall Reusing Grappling Record
35 WINS
BY POINTS


BY ADVANTAGES




BY SUBMISSION




BY DECISION




BY PENALTIES




BY EBI/OT



13 SUBMISSIONS WINS
#86e620
Bread cutter choke
23
3
17 LOSSES
BY POINTS


BY ADVANTAGES




BY SUBMISSION




BY DECISION




BY PENALTIES




BY DQ



9 SUBMISSIONS LOSSES
#d1212a
Choke from back
11
1
#fad11b
Violin armlock
11
1
Kendall Reusing Fight History
ID
Opponent
W/L
Method
Competition
Weight
Stage
Year
21712

Gabrieli Pessanha

Gabrieli Pessanha
L
Referee Decision
Grand Slam LA
95KG
F
2019
23016

Yara Soares

Yara Soares
L
Submission
Grand Slam AD
95KG
SF
2020
23020

Nathiely Jesus

Nathiely Jesus
L
Pts: 2x1
Grand Slam AD
95KG
RPC
2020
23022

Nathiely Jesus

Nathiely Jesus
L
Submission
Queen Of Mats
95KG
RR
2020
23027

Gabrieli Pessanha

Gabrieli Pessanha
L
Kimura
Queen Of Mats
95KG
SF
2020
23029

Thamara Ferreira

Thamara Ferreira
L
Pts: 4x2
Queen Of Mats
95KG
3RD
2020
23735

Gabrielle Garcia

Gabrielle Garcia
L
Americana
F2W 142
124KG
SPF
2020
23759

Elisabeth Clay

Elisabeth Clay
L
Referee Decision
F2W 143
ABS
SPF
2020
24228

Luiza Monteiro

Luiza Monteiro
L
Kneebar
Pan American
ABS
4F
2020
25268

Nathiely Jesus

Nathiely Jesus
L
Choke from back
F2W 168
NA
SPF
2021
25713

Yara Soares

Yara Soares
L
Pts: 4x0
World Pro
95KG
RR
2021
25718

Eleftheria Christodoulou

Eleftheria Christodoulou
L
Pts: 4x1
World Pro
95KG
RR
2021
25719

Gabrieli Pessanha

Gabrieli Pessanha
L
Pts: 4x0
World Pro
95KG
RR
2021
26228

Elisabeth Clay

Elisabeth Clay
L
Violin armlock
NoGi Pan Am.
ABS
F
2021
26925

Maria Malyjasiak

Maria Malyjasiak
L
Toe hold
F2W 177
N/A
SPF
2021
27937

Rafaela Guedes

Rafaela Guedes
L
Guillotine
WNO Champ.
ABS
F
2021
35091

Rafaela Guedes

Rafaela Guedes
L
Injury
ADCC
O60KG
SF
2022
21710

R. Guedes

W
Pts: 2x0
Grand Slam LA
95KG
4F
2019
21711

Kim Bowser

W
Pts: 2x0
Grand Slam LA
95KG
SF
2019
22910

Tammy Griego

W
Pts: 16x0
NoGi Worlds
O76KG
SF
2019
22911

Gabi McComb

W
Pts: 2x0
NoGi Worlds
ABS
R1
2019
22912

Julia Boscher

W
Pts: 0x0, Adv
NoGi Worlds
ABS
4F
2019
22913

Raquel Canuto

W
Pts: 2x0
NoGi Worlds
ABS
SF
2019
23015

M. Cantanhede

W
Pts: 5x2
Grand Slam AD
95KG
4F
2020
23019

Jonna Konivuori

W
Submission
Grand Slam AD
95KG
RPC
2020
23021

Samantha Cook

W
Pts: 3x1
Queen Of Mats
95KG
RR
2020
23159

Venla Lukkonnen

W
Bread cutter choke
European Open
O79KG
F
2020
23891

Allison Linder

W
Bread cutter choke
SUBVERSIV 3
ABS
R1
2020
23900

Brittney Elkin

W
Bread cutter choke
SUBVERSIV 3
ABS
4F
2020
23903

Nathalie Ribeiro

W
Referee Decision
SUBVERSIV 3
ABS
SF
2020
23910

C. McNally

W
Katagatame
SUBVERSIV 3
ABS
F
2020
24089

Leah Taylor

W
EBI/OT
SUG 18
N/A
SPF
2020
24227

Talita Nogueira

Talita Nogueira
W
Pts: 0x0, Adv
Pan American
O79KG
SF
2020
25717

Yasmira Dias

W
Pts: 4x0
World Pro
95KG
RR
2021
25970

Maggie Grindatti

Maggie Grindatti
W
Referee Decision
SUBVERSIV 5
ABS
4F
2021
26180

Mayara Custodio

W
Verbal tap
NoGi Pan Am.
O76KG
F
2021
26224

Maggie Grindatti

Maggie Grindatti
W
Pts: 4x0
NoGi Pan Am.
ABS
4F
2021
26227

Mayara Custodio

W
Points
NoGi Pan Am.
ABS
SF
2021
26529

Talita Nogueira

Talita Nogueira
W
Katagatame
F2W 173
ABS
SPF
2021
26758

Ana Nascimento

W
Verbal tap
American NGN
ABS
F
2021
26979

Tracey Goodell

W
Pts: 10x0
Austin NGO
ABS
F
2021
27897

Erin Harpe

Erin Harpe
W
Referee Decision
WNO Champ.
ABS
4F
2021
27898

Ana Vieira

Ana Vieira
W
Referee Decision
WNO Champ.
ABS
SF
2021
28378

V. Lukkonen

W
Armbar
Polaris 17
ABS
SPF
2021
28967

Miranda Maverick

W
Points
ADCC EC Trials
O60KG
R1
2021
28972

Britney Elkin

W
RNC
ADCC EC Trials
O60KG
R2
2021
28977

Nicole Johnson

W
Katagatame
ADCC EC Trials
O60KG
4F
2021
28982

Lauren Jones

W
Armbar
ADCC EC Trials
O60KG
SF
2021
28983

Amy Campo

Amy Campo
W
Pts: 6x0
ADCC EC Trials
O60KG
F
2021
30705

Ffion Davies

Ffion Davies
W
Referee Decision
GrappleFest 11
ABS
SPF
2022
31575

Amanda Leve

Amanda Leve
W
Injury
Polaris 19
ABS
SPF
2022
35089

Giovanna Jara

Giovanna Jara
W
Guillotine
ADCC
O60KG
4F
2022