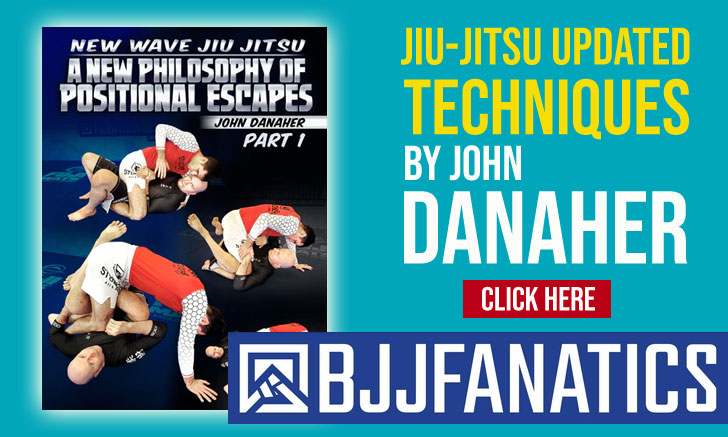 Carlos Farias is a Brazilian jiu jitsu black belt under Roberto Traven, and an ultra-heavyweight competitor with numerous medals in the IBJJF and UAEJJF tournament circuits, including in important events such as the Pan American, World Masters, Abu Dhabi World Pro Trials and the American Nationals. Farias is also known for competing as in the adult division while in his 40's, an age range set for the Master 3 category of the sport.
Carlos Farias Biography
Full Name: Carlos Eduardo de Araujo Farias
Nickname: n/a
Lineage: Mitsuyo Maeda > Carlos Gracie > Helio Gracie > Rolls Gracie > Romero Cavalcanti > Roberto Traven > Carlos Farias
Main Achievements:
Pan American Champion (2010 Master absolute, 2011 Senior 1, 2014 Master 2, 2015 Master 3)
Abu Dhabi World Pro Trials Champion – USA (2013, 2016)
Atlanta Summer Open Champion (2015 weight + absolute)
Las Vegas Summer Open Champion (2015)
Atlanta Winter Open Championship 2nd Place (2015)
World Masters Championship 2nd Place (2015 Master3 absolute,2016 Master 3)
American Nationals 2nd Place (2015 weight + absolute)
Las Vegas Summer Open Championship 2nd Place (2015 absolute)
Pan American Championship 3rd Place (2010 Master, 2014 Master 2 absolute)
World Masters Championship 3rd Place (2015 Master3)
Atlanta Winter Open Championship 3rd Place (2015)
Favorite Position/Technique: Pressure Passing
Weight Division: Peso Pesadíssimo (100kg/221lbs)
Team/Association: Roberto Traven BJJ
Carlos Farias Biography
Carlos Farias was born on October 7, 1974 in Fortaleza, state of Ceará – Brazil.
Growing up as a big fan of Bruce Lee, Carlos decided to give kung fu a try, this way kickstarting his life as a martial artist at the age of 15.
After 4 years training the Chinese combat style, Farias made friends with another kung fu stylist who cross trained in jiu jitsu. This cross training partner showed Farias a few grappling moves that got him interested in the ground game. This interest grew when the two had a friendly sparring session where Farias' new friend submitted him easily, convincing Carlos it was best to abandon kung fu altogether and join a jiu jitsu academy.
Carlos Farias started jiu jitsu in 1996 at Guilherme Santos's academy. As a purple belt Farias swapped academies, moving to the legendary Fortaleza grappler, Marcos "Maximus" Aurelio – a former student of Francisco Sá, who was then a member of Brazilian Top Team (BTT). It was Maximus who awarded Farias his brown belt, months before Carlos moved to the United States (2005).
Although Carlos Farias planned on earning an income as a jiu jitsu coach in the US, he started his life there working in the restaurant and flooring industries. His jiu jitsu training continued in Atlanta – GA with another legendary grappling figure: former ADCC champion, Roberto Traven under whom Farias earned his black belt on September 1, 2007.
As a black belt Carlos accomplished his goal of becoming a grappling coach, starting his career at Knuckleup gym in Douglasville (Atlanta).
His first coaching experience didn't last, as in 2008 Carlos was hired as a sparring partner for Edwin Dewees, ahead of the fighter's Affliction FC mixed martial arts (MMA) match against Rogerio "Minotouro" Nogueira. After the match, Dewees' coaches at Lion's Den in Phoenix Arizona, extended an invitation for Farias' to remain with the work group as a full time jiu jitsu coach.
In 2013 when the Lion's Den academy went bust, Carlos' students joined forces to help the Brazilian open his own gym, a successful effort that led to a very successful team in Mesa, AZ.
Carlos Farias @Grapplers Quest

Carlos Farias vs Larry King