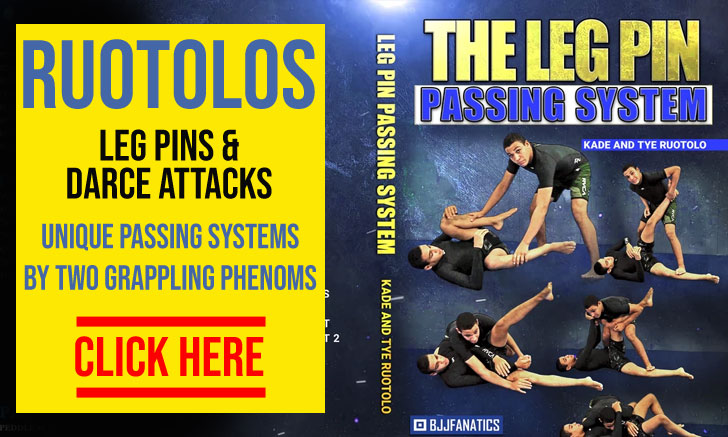 Luanna Alzuguir is one of the main figures in women's jiu-jitsu history, being arguably the most dominant lightweight competitor of her generation, having conquered several International Brazilian Jiu-Jitsu Federation (IBJJF) world titles as well as on Abu Dhabi Combat Club (ADCC) gold medal. Alzuguir is a BJJ black belt under instructor  Marco Barbosa and a former member of the Barbosa Jiu-Jitsu (B9) team, although Luanna is mostly known for her time spent competing under the Alliance academy shield.
Luanna Alzuguir Jiu-Jitsu
Full Name: Luanna Alzuguir Marton Moraes
Nickname: N/A
Lineage: Mitsuyo Maeda > Carlos Gracie > Helio Gracie > Rickson Gracie > Marcelo Behring > Waldomiro Perez >Roberto Godoi > Marco Barbosa > Luanna Alzuguir
Main Achievements:
IBJJF Hall of fame Athlete
IBJJF #1 Ranked Athlete (2013)
1st Place ADCC World Championship (2009)
1st Place IBJJF World Championship (2009 / 2010* / 2011 / 2012 / 2013)
1st Place IBJJF World Championship No-Gi (2018)
1st Place IBJJF European Open (2011 / 2013** / 2014**)
1st Place IBJJF Pan Championship (2010 / 2011** / 2012)
1st Place CBJJ Brazilian Nationals (2009 / 2013**)
UAEJJF Abu Dhabi Pro Championship (2011 / 2012)
CBJJE World Cup (2007**)
* Absolute
** Weight and absolute
Favorite Technique/Position: Open Guard
Weight Division: Lightweight
Team/Association: Alliance
Luanna Alzuguir's Biography
Luanna was born on the 16th of August 1985 in Sao Paulo, Brazil. Her first contact with jiu-jitsu was at the age of 9, through coach Marcelo Mathias, competing for the first time that year (1994), winning the first of many medals at the "Paulista" trials, Sao Paulo's main event (State competition).
When Luanna Alzuguir was an orange belt, she decided to make a change in the training routine. Unsatisfied with the way training was going and seeking a more competitive environment Luanna moved to the famous Godoi/Macaco training center, where she was coached mainly by Celso Brito obtaining her blue belt at the famed Sao Paulo gym.
Problems crossed paths with Luanna's jiu-jitsu rising career as Jorge "Macaco" Patino and his partner Roberto Godoi split in an unsavory affair, leaving Alzuguir adrift. Finding it hard to find consistent training partners she got disappointed with the sport and decided to change her focus to a different career, journalism.
In an odd turn of events, the academic life brought Luanna back to jiu-jitsu. Watching the highly competitive University League's from the stands, the fire in her belly grew stronger. It was at one of these University competitions that she met Marco Barbosa (who had also been a Macaco/Godoi team member) and his team. He invited Alzuguir to start training with them, and so she did. Soon the big competitions started to come and Luanna settled in jiu-jitsu once again.
Luanna started teaching Jiu-Jitsu at Anhembi Morumbi's University as a brown belt, and being very successful in competitions she was awarded her black belt in December 2007. In 2008 Alzuguir graduated from her university but never finished her internship having set her sights on a Jiu-Jitsu career she continued training as a professional athlete.
After the Mundials in 2008 Luanna decided to move on and shake up her training regime again, and so she moved to one of the best teams in the World – Alliance – led by the legendary Fabio Gurgel. That change of training camps paid off as she had a fantastic year in 2009, winning all major BJJ tournaments and the most prestigious submission grappling tournament in the World, the ADCC (Abu Dhabi Combat Club).