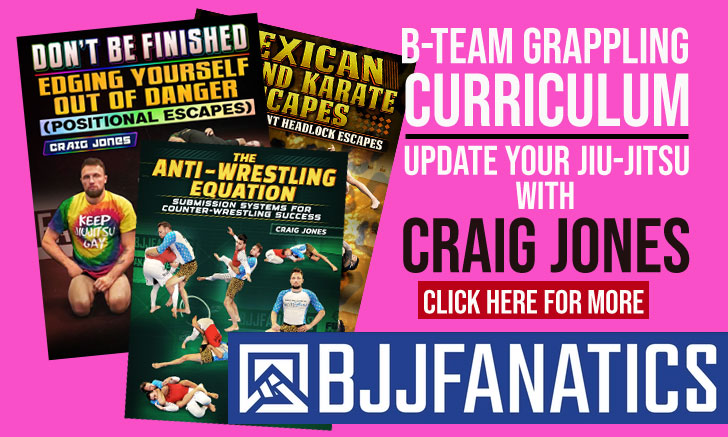 Charles Oliveira, commonly known as Charles "do Bronx", is a Brazilian Jiu-Jitsu black belt under Jorge Patino, who was one of the rising stars in the sport before making a career change to cage-fighting (MMA). In mixed martial arts, the former member of the "Macaco Gold Team" rapidly climbed up the ladder of success reaching the biggest fighting promotion in the sport, the Ultimate Fighting Championship (UFC), becoming the event's lightweight champion on May 2021.
Charles Oliveira Jiu Jitsu
Full Name: n/a
Nickname: The "do Bronx" label started being associated with Charles when he moved to Macaco Gold Team. He lived in a Favela (slums) which is sometimes playfully nicknamed Bronx and the gym where he first started was also called Bronx, therefore, some of his new gym colleagues started calling him "Charles do Bronx" which translates to "Charles of the Bronx".
Lineage: Carlos Gracie > Helio Gracie > Rickson Gracie > Marcelo Behring > Waldomiro Perez > Jorge Patino > Charles Oliveira
Main Titles:
1st Place CBJJE South American Champion (2008 purple belt)
1st Place CBJJE World Champion (2007** blue belt)
1st Place FPJJ Sao Paulo State Championship (2007 blue belt)
2nd Place CBJJE World Cup (2008 purple belt)
* Absolute (open weight)
** Weight and absolute
Weight Division (BJJ): Leve (76kg-167lbs).
Team/Association: Macaco Gold Team.
Charles "do Bronx" Oliveira Biography
Charles Oliveira was born on the 17th of October 1989 in Sao Paulo, Brazil.
Raised in poverty in the neighborhood of Guaruja, Sao Paulo, Charles' humble beginnings led him to be part of Brazil's workforce very early in life, helping his mother sell cheese salads from a trailer as a child. It was through this line of work that he met and made friends with a few kids who trained jiu-jitsu. When Charles was around 12 years old, he was invited by those same children to come and train at a local grappling academy. Although Oliveira's guardians could not afford Charles's tuition, his uncle, Paulo, knew the instructor and intervened on his behalf so the young man could train on a scholarship-type status.
Charles Oliveira started training Jiu-Jitsu with Roger Coelho, the coach who awarded him all his belts up until the brown rank. Do Bronx's first big win was as a white belt in 2003 when he conquered his first Sao Paulo State Championship in the Junior Division. He continued winning important competitions year by year, such as the 3 stages of the Sao Paulo State Championships in 2004, the Copa Nação Jiu-Jitsu in 2005, and an amazing run in 2006 with 16 medals in important tournaments at both his weight class and the open weight division.
This succession of good results in sport jiu-jitsu ran up until 2007, a time when Charles started pointing his career towards MMA. His first win was at an amateur MMA tournament in Brazil called the Circuito de Vale Tudo Amador which he won by armbar.
In 2008 he fought several fights obtaining belts in different events, solidifying his career as a mixed martial artist. Understanding that he had a bright future ahead of him, he decided to join the Macado Gold Team to further professionalize his game. with Jorge Patino (the coach at MGT) as his instructor and manager Charles conquered a spot in the UFC, arguably the biggest MMA organization in the world. It was Patino also who awarded Charles Oliveira his black belt, as stated by Oliveira himself to the website "Psicoticos Por Vale Tudo" in May 2010.