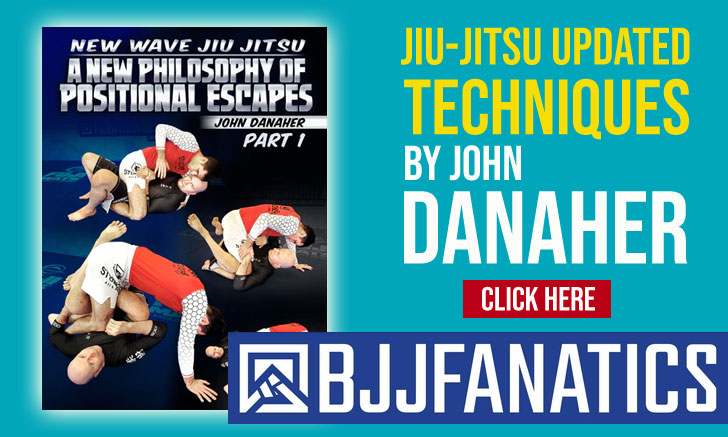 Lucas Silva, commonly known as Lukete, is a jiu-jitsu black belt under Cássio Francis (Cassão) and a representative of the Gracie Barra team. Lukete became widely recognized as one of the top light-featherweights in the sport while competing in the lower belt ranks of the sport, where he earned medals in many important tournaments such as the World and Pan American Jiu-Jitsu Championships, later cementing his reputation at the professional level.
Lucas Silva Jiu-Jitsu
Full Name: Lucas Emanuel da Silva
Nickname: Lukete, a friendly way of saying Lucas.
Lineage: C. Gracie > H. Gracie > C. Gracie Jr > Vinicius Draculino > Cássio Francis > Lucas Silva
Main Achievements:
2nd Place CBJJ South Brazil Championship (2020)
2nd Place IBJJF Belo Horizonte Open (2020)
3rd Place ACBJJ World Championship (2019)
2nd Place IBJJF World Championship NOGI (2021)
3rd Place IBJJF Floripa Fall Open (2019)
Main Achievements (Colored Belts):
1st Place IBJJF World Championship (2016 blue)
1st Place IBJJF European Open (2016 blue)
1st Place UAEJJF Grand Slam, RJ (2019 brown)
2nd Place IBJJF World Championship (2017 purple)
2nd Place IBJJF Pans Championship (2017 purple)
3rd Place IBJJF Pan Championship (2016 blue)
3rd Place CBJJ Brazilian Nationals (2016 blue)
3rd Place UAEJJF Grand Slam, LA (2019 brown)
Favorite Position/Technique: Open Guard / Squid Guard
Weight Division: Peso Pluma (64,00 kg / 141.5 lbs)
Team/Association: Cassão Team / Gracie Barra
Lucas Silva "Lukete" Biography
Lucas Silva was born on April 11, 1996, in Belo Horizonte, Brazil, where he spent the majority of his life.
Growing up Lukete played a variety of sports, including little league soccer and other school activities, with weight lifting entering Silva's life during his early teens. It was at his weights gym that Lucas and his brother grew interested in martial arts, by watching the taekwondo class that was taught at their club.
Silva was a TKD practitioner for a few years in an academy, where jiu-jitsu was also taught. In 2013 Lucas became good friends with two school mates who were also in the BJJ class. This friendship led Lukete down the grappling path, his first-class taking place when he was 17 years old.
Marcelo Lourenço was Silva's introduction to jiu-jitsu, the man in charge of the new students at the Cássio Francis class. After his initial interaction with the mats, Lucas' tuition was delivered in the capable hands of Francis, also known as Cassão. One of the most respected and prolific coaches in the state.
Lucas' love for grappling had him training full time from the early stages of his career, as a white belt. His dedication was shown on the mats with medals at the highest level of the sport, in the colored belt divisions. These impressive results later led to Lucas Silva's promotion to black belt, on December 19, 2018. A grading ceremony led by Cássio Francis, the instructor who promoted Lukete in all BJJ ranks.
Lukete Silva Grappling Record
32 WINS
BY POINTS


BY ADVANTAGES




BY SUBMISSION




BY DECISION




BY PENALTIES




BY DQ



19 SUBMISSIONS WINS
#214eb8
Inside heel hook
37
7
#86e620
Choke from back
16
3
#d1212a
No arm triangle
5
1
24 LOSSES
BY POINTS


BY ADVANTAGES




BY SUBMISSION




BY DECISION




BY PENALTIES




BY DQ



2 SUBMISSIONS LOSSES
Lukete Silva Fight History
ID
Opponent
W/L
Method
Competition
Weight
Stage
Year
19703

Joao Neto

Joao Neto
L
Pts: 0x0, Adv
Floripa Fall Open
70KG
SF
2019
20775

Alexandre Molinaro

Alexandre Molinaro
L
Pts: 2x2, Adv
Grand Slam MSK
69KG
4F
2019
21035

Victor Moraes

L
Pts: 0x0, Adv
ACB World Champ.
70KG
SF
2019
22081

Richar Nogueira

Richar Nogueira
L
Pts: 2x2, Adv
BH SPO
70KG
F
2019
23255

Yuri Hendrex

Yuri Hendrex
L
Referee Decision
Sul Brasileiro
64KG
F
2020
23346

Klaus Meine

L
Points
Curitiba SO
64KG
R1
2020
23606

Hiago George

Hiago George
L
Pts: 2x1
Grand Slam LDN
62KG
4F
2020
23610

Hiago George

Hiago George
L
Pts: 2x1
Grand Slam LDN
62KG
3RD
2020
26365

Alex Sodre

Alex Sodre
L
Pts: 4x2
SA Cont. Pro
69KG
8F
2021
28260

Gianni Grippo

Gianni Grippo
L
Katagatame
NoGi Worlds
73KG
F
2021
30467

Nick Salles

Nick Salles
L
Pts: 9x0
Atlanta WO
76KG
4F
2022
33710

Pablo Lavaselli

Pablo Lavaselli
L
Pts: 4x4, Adv
Austin SMNGO
73KG
SF
2022
35503

Adam Benayoun

Adam Benayoun
L
Referee Decision
NoGi Pan
67KG
4F
2022
35923

Felipe Cesar

Felipe Cesar
L
Referee Decision
Houston FNGO
ABS
4F
2022
36705

Francisco Cuneo

Francisco Cuneo
L
Referee Decision
Waco NGO
ABS
SF
2022
37899

Guilherme Augusto

Guilherme Augusto
L
Pts: 4x0
Dallas NGO
ABS
F
2023
39022

Steffen Banta

Steffen Banta
L
Pts: 2x0
Nashville SPNG
ABS
SF
2023
39226

Leo Saggioro

Leo Saggioro
L
Pts: 2x0
Miami Open
76KG
SF
2023
39747

Leo Saggioro

Leo Saggioro
L
Referee Decision
Atanta SPO
76KG
F
2023
39849

Matheus Gabriel

Matheus Gabriel
L
Armbar
Houston Open
76KG
4F
2023
40068

Carlos Henrique

Carlos Henrique
L
Points
B Raton Open
76KG
F
2023
41482

Gabriel Cardoso

L
N/A
Austin SMO
76KG
F
2023
41681

Samuel Nagai

Samuel Nagai
L
Points
Dallas SMO
76KG
F
2023
41700

Marco Mendes

Marco Mendes
L
Pts: 2x2, Pen
Dallas SNGO
73KG
RR
2023
21033

N/A

W
Points
ACB World Champ.
70KG
4F
2019
22079

Alexandre Vieira

Alexandre Vieira
W
No arm triangle
BH SPO
70KG
SF
2019
23253

Willian Melo

W
Choke from back
Sul Brasileiro
64KG
SF
2020
23609

Alexis Alduncin

Alexis Alduncin
W
Choke from back
Grand Slam LDN
62KG
RPC
2020
26357

Claudio Avila

W
Triangle
SA Cont. Pro
69KG
R1
2021
28249

Daniel Diniz

Daniel Diniz
W
Pts: 2x2, Adv
NoGi Worlds
73KG
8F
2021
28257

Zach Lecates

W
Inside heel hook
NoGi Worlds
73KG
4F
2021
28259

Rodrigo Francioni

Rodrigo Francioni
W
Inside heel hook
NoGi Worlds
73KG
SF
2021
33709

Matthew Avelar

W
Inside heel hook
Austin SMNGO
73KG
4F
2022
35502

Nick Salles

Nick Salles
W
Pts: 2x2, Adv
NoGi Pan
67KG
8F
2022
35908

Richar Nogueira

Richar Nogueira
W
Inside heel hook
Houston FNGO
67KG
F
2022
36692

Carlos Mejia

W
Toe hold
Waco NGO
73KG
SF
2022
36693

Carlos Henrique

Carlos Henrique
W
Inside heel hook
Waco NGO
73KG
F
2022
36703

Jackson Douglas

Jackson Douglas
W
Armbar
Waco NGO
ABS
4F
2022
37884

James Partridge

W
Kneebar
Dallas NGO
73KG
SF
2023
37885

Richard Odgen

W
Inside heel hook
Dallas NGO
73KG
F
2023
37896

Pierre Leclerc

W
Adv
Dallas NGO
ABS
4F
2023
37898

Ben Hodgkinson

W
Adv
Dallas NGO
ABS
SF
2023
38986

Leo Silva

Leo Silva
W
Wristlock
Nashville SPO
76KG
SF
2023
38987

Carlos Henrique

Carlos Henrique
W
Referee Decision
Nashville SPO
76KG
F
2023
39011

Robert Hjort

W
Kneebar
Nashville SPNG
73KG
F
2023
39224

Ryan Vargas

W
Pts: 4x2
Miami Open
76KG
4F
2023
39263

Daniel Proano

W
Katagatame
Miami NGO
73KG
SF
2023
39265

Kade Tsitos

W
Pts: 0x0, Adv
Miami NGO
73KG
F
2023
39744

Henry Clark

W
Choke from back
Atanta SPO
76KG
4F
2023
39746

Kevin Mahecha

Kevin Mahecha
W
Pts: 2x0
Atanta SPO
76KG
SF
2023
39902

Jordan Holy

W
N/A
Houston Open
73KG
F
2023
40087

Heath Henry

W
Inside heel hook
B Raton NGO
73KG
F
2023
41481

Markus Carvalho

W
Kneebar
Austin SMO
76KG
RR
2023
41504

Caleb Johnson

W
Referee Decision
Austin NGO
73KG
SF
2023
41506

Nicholas Martinez

W
Pts: x2
Austin NGO
73KG
F
2023
41679

Gabriel Cardoso

W
Points
Dallas SMO
76KG
RR
2023