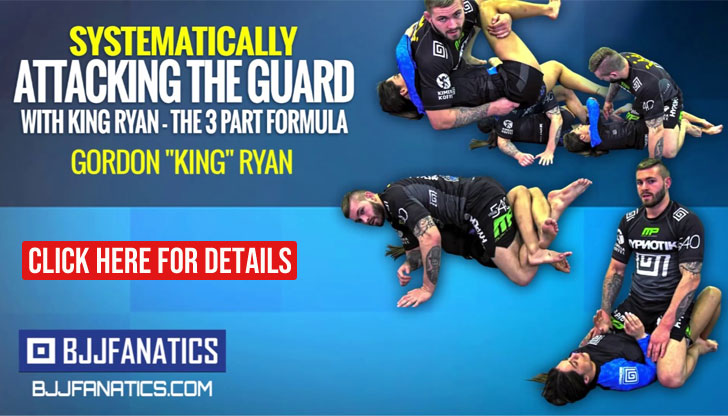 Marcio Feitosa, one of the biggest names in Brazilian Jiu-Jitsu, is a black belt under Carlos Gracie Junior, being also his master's right-hand man in relation to Gracie Barra's affairs.  A true ambassador of the sport, Marcio Feitosa conquered the World Jiu-Jitsu Championship on multiple occasions as well as the ADCC (Abu Dhabi Combat Club), the world's most prestigious Submission Wrestling event. When Gracie Barra moved its headquarters to the United States, Marcio Feitosa did the same, being made the international team's main coach and frontman.
Marcio Feitosa Jiu Jitsu
Full Name: Marcio Feitosa
Nickname: n/a
Lineage:  Carlos Gracie Sr. > Helio Gracie > Carlos Gracie Junior > Marcio Feitosa
Main Competitive Achievements:
1st Place IBJJF ADCC (2001)
1st Place IBJJF World Championship (1997, 2001, 2002)
1st Place IBJJF ADCC Brazilian Trials (1999, 2000)
1st Place IBJJF Pan Championship (1996, 1997, 1998, 1999)
1st Place IBJJF Brazilian Nationals (1996, 1997, 1998, 1999)
2nd Place IBJJF World Championship (2006, 2003, 2000, 1999, 1998)
Weight Division: Peso Leve – Lightweight (76kg/167lbs)
Team/Association: Gracie Barra
Marcio Feitosa's Biography
Marcio Feitosa was born on the 16th of May 1976 in Rio de Janeiro, Brazil. He was raised within an upper-class family environment in Barra da Tijuca, one of the best burgs in Rio de Janeiro, but unfortunately, his father abandoned the family leaving Marcio and his brother in charge of the household at the age of 12.
Marcio trained extensively at the Gracie Barra academy from a very young age, and when he reached 15, his master Carlos Gracie Junior invited him to be an assistant coach at the gym. This allowed Feitosa to help his mother put some much-needed money towards the bills.
Feitosa's hard training ethics paid off and by the age of 19 he received his black belt, just two years after this, he wrote his name in BJJ history by winning the first Pan American BJJ games and the Brazilian Nationals. Feitosa would go on to win the Mundials the next year and become one of the strongest competitors of his generation winning against legendary fighters such as Leonardo Vieira and Vitor Ribeiro.
Marcio Feitosa is also one of the most famous Jiu-Jitsu fighters among the Brazilian Jet Set media for his long term relationship with TV actress Taís Araújo.
Marcio Feitosa Grappling Record
32 WINS
BY POINTS


BY ADVANTAGES




BY SUBMISSION




BY DECISION




BY PENALTIES




BY DQ



3 SUBMISSIONS WINS
10 LOSSES
BY POINTS


BY ADVANTAGES




BY SUBMISSION




BY DECISION




BY PENALTIES




BY DQ



1 SUBMISSION LOSSES
Marcio Feitosa Fight History
ID
Opponent
W/L
Method
Competition
Weight
Stage
Year
224

Leonardo Vieira

Leonardo Vieira
L
Adv
World Champ.
76KG
F
1998
283

Vitor Shaolin

Vitor Shaolin
L
Pts: 2x2, Adv
World Champ.
76KG
F
1999
374

Leonardo Vieira

Leonardo Vieira
L
N/A
LPJJ
75KG
F
2000
390

Vitor Shaolin

Vitor Shaolin
L
Pen
World Champ.
76KG
F
2000
424

Renzo Gracie

Renzo Gracie
L
Guillotine
ADCC
77KG
SF
2000
777

Pablo Popovitch

Pablo Popovitch
L
Points
ADCC
77KG
R1
2003
881

Daniel Moraes

Daniel Moraes
L
Adv
World Champ.
76KG
F
2003
1111

Reinaldo Ribeiro

Reinaldo Ribeiro
L
Pts: 0x0, Adv
GP Blackbelt
70KG
4F
2004
1166

Rany Yahya

Rany Yahya
L
Points
ADCC
66KG
SF
2005
1415

Rubens Charles

Rubens Charles
L
Pts: 8x0
World Champ.
70KG
F
2006
72

Bob Bass

W
Pts: 2x0
Pan American
76KG
4F
1996
73

Cleber Luciano

W
Pts: 4x2
Pan American
76KG
SF
1996
75

Renato Barreto

Renato Barreto
W
Points
Pan American
76KG
F
1996
115

Leonardo Vieira

Leonardo Vieira
W
Adv
World Champ.
76KG
F
1997
137

Royler Gracie

Royler Gracie
W
Pts: 2x0
Copa Pele
N/A
SPF
1997
210

Andre Marola

W
Pts: 5x0
Team Nationals
76KG
F
1998
251

Royler Gracie

Royler Gracie
W
Pts: 4x2
Oscar de JJ
74KG
SPF
1998
272

Wender Braga

W
Points
Pan American
76KG
F
1999
389

Leonardo Santos

Leonardo Santos
W
Adv
World Champ.
76KG
SF
2000
416

Caol Uno

W
Pts: 2x0
ADCC
77KG
R1
2000
422

Carlos Machado

Carlos Machado
W
Pts: 2x0
ADCC
77KG
4F
2000
427

Leonardo Vieira

Leonardo Vieira
W
Adv
ADCC
77KG
3PLC
2000
508

Peter Angerer

W
Armbar
ADCC
77KG
R1
2001
515

F. Vasconcelos

W
Points
ADCC
77KG
4F
2001
516

Rodrigo Gracie

Rodrigo Gracie
W
Points
ADCC
77KG
SF
2001
518

Matt Serra

Matt Serra
W
Pen
ADCC
77KG
F
2001
590

Yamashira

W
Pts: 16x0
World Champ.
76KG
4F
2001
591

Leonardo Santos

Leonardo Santos
W
Adv
World Champ.
76KG
F
2001
622

Daniel Moraes

Daniel Moraes
W
Points
Arnold Classic
73KG
F
2001
663

Crezio Souza

Crezio Souza
W
Ezekiel
World Champ.
76KG
R1
2002
664

Rafael Barbosa

Rafael Barbosa
W
Pts: 5x0
World Champ.
76KG
4F
2002
666

Marcelo Pupo

W
Referee Decision
World Champ.
76KG
F
2002
875

A. Candido

W
Pts: 12x0
World Champ.
76KG
R1
2003
877

A. Brittes

W
Armbar
World Champ.
76KG
4F
2003
879

Marcos Pacheco

W
Pts: 11x8
World Champ.
76KG
SF
2003
899

Sean Williams

W
Pts: 6x0
Brazil vs USA
76KG
SPF
2003
1107

Unknown

W
Points
GP Blackbelt
70KG
R1
2004
1161

Urija Faber

W
Points
ADCC
66KG
R1
2005
1410

Antonio Jr.

W
Pts: 8x0
World Champ.
70KG
4F
2006
1414

Reinaldo Ribeiro

Reinaldo Ribeiro
W
Pts: 2x0
World Champ.
70KG
SF
2006
1788

Wilson Reis

Wilson Reis
W
Pts: 6x2
NoGi Pan Am.
76KG
4F
2007
1790

Lucas Leite

Lucas Leite
W
Pts: 2x0
NoGi Pan Am.
76KG
F
2007
Marcio Feitosa vs Urijah Faber