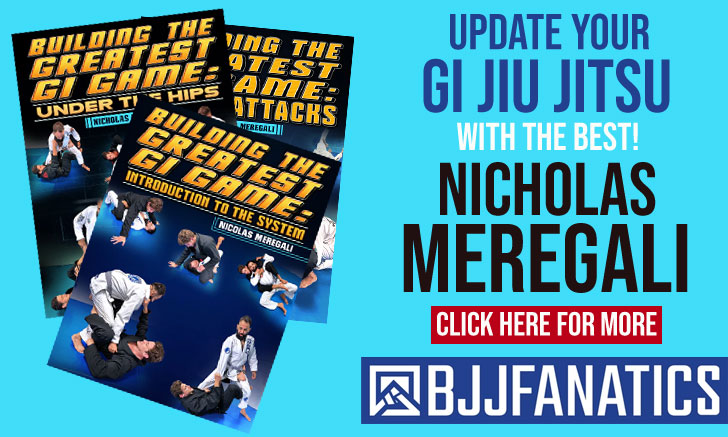 Renata Marinho Moreira is a Brazilian jiu jitsu black belt under Fábio Gurgel who has also worked extensively with Tiago Rocha, being one of the top representatives of the Alliance team in this sport's international circuit. Renata earned her reputation as one of the best female middleweights in the world through her many wins while competing in the International Brazilian Jiu Jitsu Federation's (IBJJF) worldwide amateur circuit as well as for her high profile wins at Copa Pódio, one of the top professional BJJ outlets.
Renata Marinho Jiu Jitsu
Full Name: Renata Marinho Moreira
Nickname: n/a
Lineage: M. Maeda > C. Gracie > H. Gracie > Rolls Gracie > Romero Cavalcanti > Fábio Gurgel > Renata Marinho
Main Achievements:
2nd Place CBJJ Brazilan Nationals (2019)
3rd Place IBJJF World No-Gi Championship (2017)
3rd Place IBJJF Pans No-Gi Championship (2017)
3rd Place IBJJF European Open (2018)
3rd Place UAEJJF Grand Slam, Rio de Janeiro (2017)
3rd Place IBJJF São Paulo International Open (2017*)
Main Achievements (Coloured Belts):
1st Place IBJJF World Championship (2017 brown)
1st Place IBJJF World No-Gi Championship (2016 brown, 2014 purple)
1st Place IBJJF São Paulo BJJ Pro (2017 brown)
2nd Place IBJJF Pans Championship (2017 brown)
2nd Place IBJJF São Paulo International Open (2016 brown)
3rd Place UAEJJF Abu Dhabi Pro (2016* purple)
3rd Place CBJJ Brazilian Nationals (2017 brown)
3rd Place IBJJF South American Championship (2016 brown)
3rd Place IBJJF European Open (2013** blue)
3rd Place UAEJJF Abu Dhabi Pro (2016 purple)
* Absolute
** Weight and absolute
Favorite Position/Technique: Pant + Sleeve Guard
Weight Division: Peso Médio (69,00 kg / 152.5 lbs)
Team/Association: Alliance
Renata Marinho Biography
Renata Marinho was born on March 17, 1990 in Uberlândia, a city inside the Brazilian state of Minas Gerais.
Raised in a family with a long history in sports, her mother being a former professional volleyball player, her father with his background in soccer and her brother a former Clube de Regatas do Flamengo alumnus, it did not come as a surprise that Renata also turned to sports at a young age. Prior to finding her calling in jiu jitsu Marinho served as a professional handball player, being the team's top scorer, while also dabbing in volleyball and swimming during her childhood and pre-teens.
Renata's path in martial arts started through muay Thai, a combat style she picked up as a 17 year old, soon after she added jiu jitsu to her training schedule. The reasons for joining self defense based activities was one so often associated with Brazilian youth, the violence that is a common ground for much of the population in that region. In Marinho's place it was a few violent episodes and an attempt of murder to her person that swayed Renata towards jiu jitsu.
As a white belt Renata was already aspiring to become a black belt world champion one day, and with that in mind she decided to become a full time athlete right at the start of her grappling journey. The well known Tiago Rocha was Renata's first instructor at Alliance – Uberlândia, a coach with a proven track record in Minas Gerais. It was Rocha who graded Marinho with her blue belt, and it was also around this time that Renata realised that in order to achieve her long term goals, she would be better suited training at the Alliance headquarters in São Paulo – also the location to one of the best jiu jitsu circuits in the world.
By 2012, blue belt Renata Marinho moved by herself to São Paulo searching for the best training in the world with Fábio Gurgel. There "The General" offered her a spot helping with the kids classes, which went towards her staying expenses.
In little time Marinho became one of the top female athletes in the state, and later the world by competing in the IBJJF international circuit. Her many victories on the mat led to her black belt, a grading that took place on August 16, 2017.