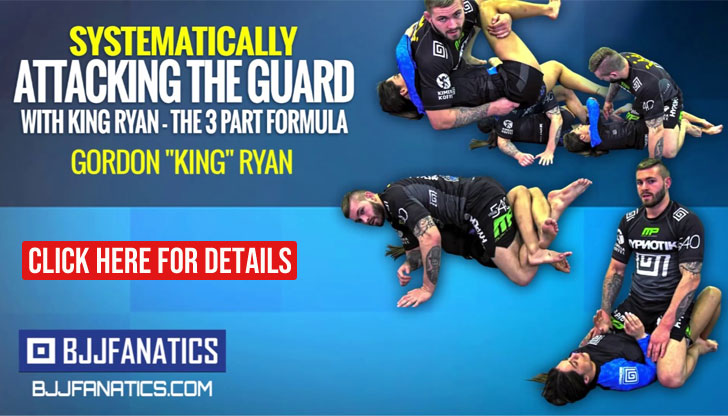 Henrique Gama Filho is a Brazilian jiu jitsu black belt under Francisco Albuquerque "Toco", being also the son of the legendary Pedro Gama Filho, a historic figure for combat sports, particularly judo and jiu jitsu in Brazil. Henrique earned his space in the sport through his own hard work, being one of the top representatives of the ATT in Florida, USA.
Henrique Gama Filho Jiu Jitsu
Full Name: Henrique Gama Filho
Nickname: n/a
Lineage: Mitsuyo Maeda > Carlos Gracie > Carlson Gracie > Francisco Albuquerque > Henrique Gama Filho
Main Achievements:
IBJJF Mami International Open Champion (2015)
Brazilian National Junior Champion (1996/1997)
Pan American No-Gi Championship Runner-up (2015 Master 1)
Brazilian Team Nationals Runner-up (2002 brown)
CBJJO World Cup 3rd Place (2002 purple)
Brazilian Nationals 3rd Place (1998 blue junior)
Favorite Position/Technique: Bow and Arrow Choke
Weight Division: Pena (70kg/154lbs)
Team/Association: American Top Team (ATT)
Henrique Gama Filho Biography
Henrique Gama Filho was born on May 20, 1982 in Rio de Janeiro – Brazil.
Being the son of a black belt in judo, jiu jitsu and karate, it didn't come as a surprise to many when Gama Filho started his martial arts training at age 4. At the time his father chose judo for Henrique's sporting initiation as he was confident it would instil a strong character and discipline in son.
At the age of 6 Henrique added jiu jitsu to his activities, training under Royler Gracie in Copacabana, though these were focussed more on self defence and games.
The event that would truly shift Henrique's focus to jiu jitsu happened on September 1991, a set of no-holds-barred matches (today's mixed martial arts,) arranged to put an end to the rivalry between the two most dominant martial arts in Rio de Janeiro, eloquently called Jiu Jitsu vs Luta Livre (JJ vs LL).
It was also at the JJ vs LL event that Henrique witnessed, first hand the prestige and acknowledgement his father carried within the jiu jitsu community. Henrique's father, Pedro Gama Filho, was already a legend inside the Brazilian sporting circuit, particularly loved by judo and jiu jitsu fans due to his visionary work towards combat sports, being one of the first men in Brazil to push for sports as a form of education and social transformation through his family's progressive university UGF (Universidade Gama Filho).
Seeing the domination of the Gracie style at the event, with his father's good friend, Carlson Gracie leading the jiu jitsu crew drove Henrique Gama Filho to the Nova Geração academy, a team run by two of Carlson Gracie's top students: Francisco Albuquerque "Toco" e o Rodrigo Medeiros.
Throughout the years Henrique practiced many sports, including Olympic wrestling (greco and freestyle) as well as western boxing, muay thai and even competed in amateur mixed martial arts. But his passion remained with jiu jitsu, being promoted throughout the belt system by Master Francisco Albuquerque.
On the 4th of November 2004 Henrique Gama Filho was promoted to black belt. At this same time his ageing father was hospitalized in intensive care, being supported while struggling with the final stages of a terminal cancer. Immediately after the grading Henrique drove to the hospital with instructor Francisco, to show his father the accomplished landmark. Although severely depleted, as soon as Henrique walked through the room with the belt in his hand, Master Pedro Gama Filho gave him a big smile and mentioned how proud he was for Henrique's accomplishment. This would be the last conversation between father and son, as Pedro passed away the following day.
Henrique's path in jiu jitsu had always been very connected with his father, and once he passed away Gama Filho lost his focus, leaving his kimono behind to follow a career in finance as an investment broker. Although successful in the finance world, Henrique had grown as an athlete, among athletes and in late 2014 decided to return to jiu jitsu.
While discussing with Ricardo Libório, founder of American Top Team (ATT) his return to jiu jitsu, Libório invited him to be part of his academy, supporting his move to the United States on March 2015.