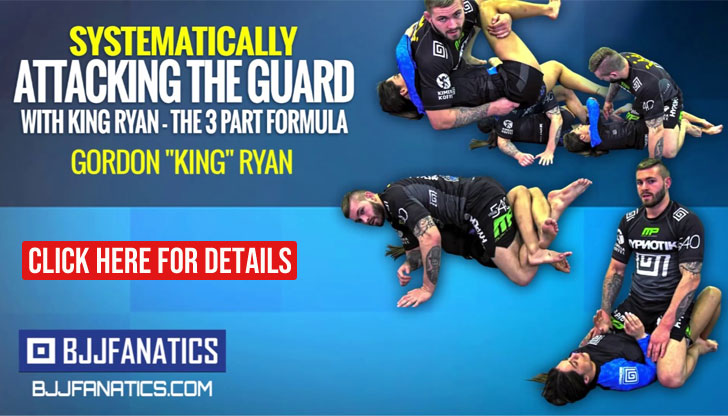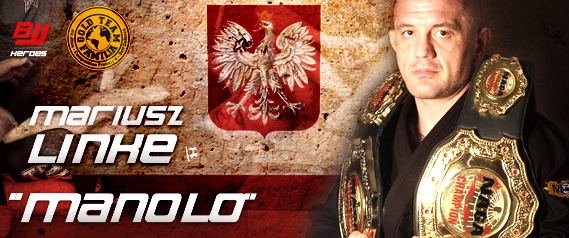 Mariusz Linke, also known as "Manolo", is a 4th dan judo black belt and the first Polish national to earn a black belt in Brazilian jiu jitsu. Mariusz Linke is one of the main instigators for jiu jitsu in Poland, where he leads the successful Linke Gold Team (an affiliate of Macaco Gold Team), holding different franchises around Poland. Mariusz Linke has also participated in several MMA bouts having competed internationally in countries such as Brazil and the US.
Mariusz Linke Jiu Jitsu
Full Name: Mariusz Linke
Nickname: "Manolo" is the name of Al Pacino's (Tony Montana) right hand man in the movie "Scarface". Manolo's attitude and roll in the film seemed to match Linke's demeanour, and so his friends started calling Mariusz as "Manolo".
Lineage: Mitsuyo Maeda > Carlos Gracie > Helio Gracie> Rickson Gracie > Marcelo Behring > Waldomiro Perez> Jorge Patino >Mariusz Linke
Main Achievements:
European Champion (2012 senior 2, 2006 brown – open weight)
London Open Champion (2011 senior 1)
European Silver Medallist (2007 weight & absolute senior 1)
European Open Bronze Medallist (2009 senior 1, 2008)
Favourite Technique/Position: N/A
Weight Division: Peso Pesado (94kg/207bs)
Team/Association: Linke Gold Team
Mariusz Linke Biography
Mariusz Linke was born on the 31st of July, 1969 in Estetino, Poland. Judo appeared early in Mariusz life, at the age of 7 he was already taking his first steps in the art of throwing. Mariusz Linke became very proficient in judo, competing extensively and becoming a national team member in the juniors division and later in the seniors (adult division in BJJ). As MMA started to grow as a sport and jiu jitsu practitioners became successful in the MMA realm, Mariusz decided to to learn BJJ. Seeking the best instruction possible, he travelled to Sao Paulo, Brazil, where he learned under the supervision of Jorge Patino "Macaco".
Linke arrived in Brazil as a white belt, and after this long period in Brazil, he was graduated as a purple belt (skipping the grade of blue belt), an occurrence very unusual in the BJJ world. He continued to train hard in jiu jitsu and by the end of 2006 he was graded with his black belt in jiu jitsu by Jorge Patino.
With the help of Mariusz Linke and people like him, jiu jitsu slowly started to make a dent in Poland's sporting landscape, soon it became one of the top nations in Europe for Brazilian Jiu Jitsu, with over 40 black belts by 2012.
Note: Special thanks to the guys at BJJ Eastern Europe who helped out alot on the making of this page. If you haven't seen their website, you should definitely have a look. Lot's of great interviews and good insight on jiu jitsu: www.bjjeasteurope.com