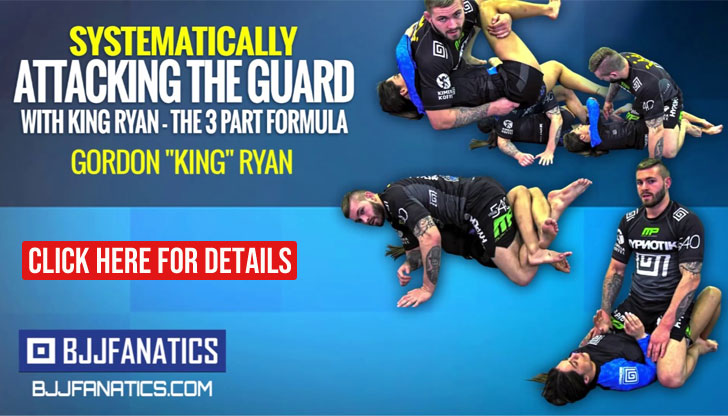 Ricardo Diogo, also known as "Rey" Diogo was one of the first Carlson Gracie jiu jitsu team representatives to come to the United States where he established his own academy based on his master's teachings. Ever since he landed in the US (1996) Rey Diogo quickly became one of the top jiu jitsu instructors in the country, forming several high level black belts.
Ricardo "Rey" Diogo Jiu Jitsu
Full Name: Ricardo Luis de Morais Diogo
Nickname: the word "rey" means "king" in Portuguese. It is also an amicable way to call someone. Ricardo Diogo used this term often when saying hello to people, for that reason people started calling him "rey".
Lineage: Mitsuyo Maeda > Carlos Gracie > Carlson Gracie > Rey Diogo
Main Achievements:
Pan American Champion (2005 absolute – black senior 1, 2009 absolute – black senior 2)
4x Brazilian National Champion (1993 weight & absolute – blue, 1994 weight & absolute – purple)
Rolls Gracie Open Champion (N/A)
Favourite Technique: N/A
Weight Division: Peso Pesado (94kg, 207lbs)
Team/Association: Carlson Gracie Academy
Ricardo "Rey" Diogo Biography
Ricardo Rey Diogo was born on the 22nd of June,1965 in Rio de Janeiro, Brazil and he grew up in the Tijuca burg of the city. Ricardo Diogo trained judo for a short while as a child, before he started doing basketball at school. Through his basketball training buddies, Diogo heard about the Gracie family and their achievements in jiu jitsu, some time after Rey first heard about the Gracie family, he went to a cock fighting event where he met Carlson Gracie (who was a huge cock fighting fan). After he got to know Carlson, he was invited to come and train at the Carlson Gracie Academy, Ricardo Diogo was 19 years old at the time.
Rey Diogo became part of the famous Carlson Gracie team sharing the mats with champions such as Ricardo De La Riva, Amaury Bitetti, Ricardo Liborio and many others. He received all his belts by Master Carlson Gracie, including his black belt which came in 1997. Carlson also gave Diogo all his black belt degrees up to his 4th degree.
In 1996 Ricardo Diogo was invited by Carlson Gracie Junior to come to Chicago and teach in the windy city. He took the opportunity and moved from Brazil to the USA, still wearing his brown belt.
Ever since he arrived in America, Rey Diogo's academy has grown from strength to strength having graduated several black belts including: David Koda, Andre Anderson, Perry Hauck, Martin Escobar, Pete Regland, Andre "Alemao" Vasconcellos, Peter Richardson, Oliver Reich,Yoshi Hasegawa (together with Barbosa) and Aaron Milam (together with John Danaher).
Rey Diogo vs Daniel Gracie