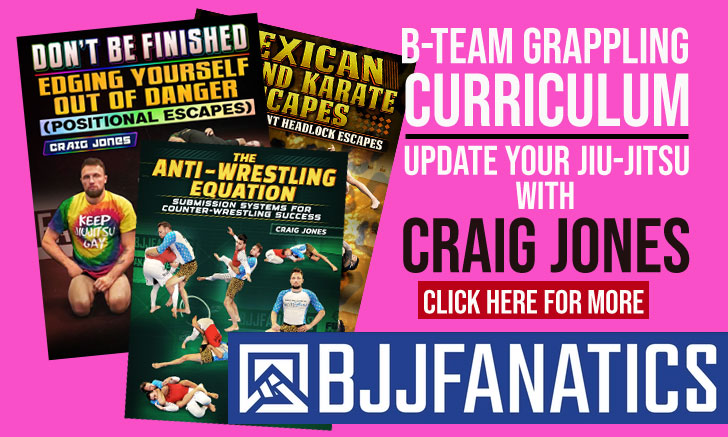 Alvaro Bobadilla is an accomplished Brazilian Jiu Jitsu black belt under GF Team's leader, Master Julio Cesar Pereira. The Super Featherweight Bobadilla has won numerous important tournaments, including the World Cup on 3 occasions and the Brazilian National Teams tournament; he is also one of the main figures out of the GFT camp.
Alvaro Bobadilla Jiu Jitsu
Full Name: Alvaro Rodrigo Santos Bobadilla
Nickname: "Cabeção" which translates to "Big Head" (not to be mistaken with the term big headedness, the character attribute).
Lineage: Mitsuyo Maeda > Luiz França > Oswaldo Fadda > Monir Salomão > Julio Cesar Pereira > Alvaro Bobadilla
Main Achievements:
3x World Cup Champion (2007, 2008, 2010 – CBJJE)
3x Rio State Champion (2001, 2007, 2008)
3x Brazilian National Teams Champion (2005, 2009, 2010)
2x Pan American Silver Medallist (1997 purple, 1999 brown)
Weight Division: Peso Pluma (64kg/141lbs)
Favourite Position: Guard
Team/Association: Grappling Fight Team (GFT)
Alvaro Bobadilla Biography
Alvaro Bobadilla was born on the 20th of April, 1977 in Rio de Janeiro, Brazil. His mother decided to take him to a Brazilian Jiu Jitsu class when Alvaro was 8 years old, hopping that the exercise would help tone down his hyper activeness. Bobadilla ended up falling in love with the sport and never stopped practicing.
Bobadilla's first coach was Marcos Barreto, also known as Juruna. He trained under Master Barreto for many years, earning both his blue belt and his purple from the world's first Rooster weight world champion. Bobadilla also trained Judo at the Gama Filho University, he ended up joining the BJJ team at that same university where he was taught by another Master from the same lineage as Barreto, Mr Julio Cesar. Alvaro Bobadilla earned both his brown and his black belt (in 2000) from Cesar.
Alvaro Bobadilla vs Laus Rocha

Alvaro Bobadilla vs Rafael Simões