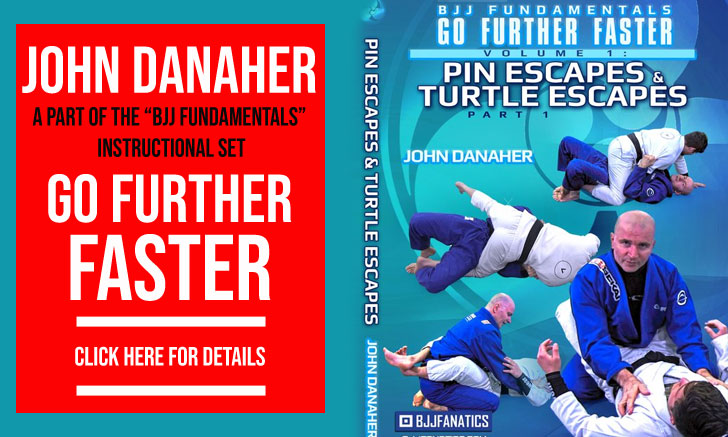 Luan Carvalho is a Brazilian jiu jitsu black belt under Master Cláudio Joanino of the Nova União academy in Macaé. One of the rare examples of a competitor who reached success at black belt, having gone through his coloured belt career in obscurity, Luan turned a few heads his way after his 2015 Pan American Championship performance where he defeated the decorated veteran Rodrigo Caporal. Carvalho would carry on in good form that year winning the Rio Fall Open and at the Brazilian Nationals, defeating two former champions, Michael Langhi and Juan Caio Kamezawa while cementing his name as one of the top lightweights of his generation.
Luan Carvalho Jiu Jitsu
Full Name: Luan de Carvalho Alves
Nickname: "Luanzinho" is often used by those closer to Luan, this is a friendly way of saying Luan in Portuguese.
Lineage: Mitsuyo Maeda > Luiz França > Oswaldo Fadda > Sebastião Ricardo > Wendell Alexander > Claudio Joanino > Luan Carvalho
Main Achievements:
CBJJ Brazilian National Champion (2016/2015)
IBJJF European Open Champion (2017)
IBJJF Asian Open Champion (2018)
UEAJJF Brazil National Pro Champion (2016)
UEAJJF Abu Dhabi Grand Slam Rio (2016)
IBJJF Curitiba International Open Champion (2016)
IBJJF Sao Paulo BJJ Pro Champion (2017)
IBJJF Sao Paulo International No-Gi Open Champion (2014)
IBJJF Rio Summer Open Champion (2016)
IBJJF Rio Summer No-Gi Open Champion (2016)
IBJJF Rio Fall Open Champion (2015)
IBJJF Rio Fall No-Gi Open Champion (2015)
UAEJJF Petrópolis Pro Champion (2016)
IBJJF South American Championship 2nd Place (2017)
CBJJ Brazilian National Championship 3rd Place (2017)
IBJJF Rio Winter Open Championship 3rd Place (2016/2015)
IBJJF Rio Summer No-Gi Open Championship 3rd Place (2016*)
Main Achievements (Colored Belts):
CBJJ Brazilian National Champion (2013 brown)
IBJJF Dallas International Open Champion (2012 brown)
IBJJF Houston International Open Champion (2014 brown)
IBJJF Rio International Open Champion (2011 purple)
IBJJF Miami International Open Champion (2014 brown, 2009 blue)
IBJJF Pan American Championship 3rd Place (2014 brown)
* Absolute
** Weight and absolute
Favorite Position: Taking the back
Weight Division: Peso Leve (76kg/167lbs)
Team/Association: Nova União
Luan Carvalho Biography
Luan de Carvalho was born on the 22nd of July, 1991 in Macaé, a municipality located in the Brazilian state of Rio de Janeiro. Luan's first sporting activity was capoeira at the age of 10, he would add jiu jitsu to his activities later.
When Luan was 11 years old, one of his friends, who had started jiu jitsu, got injured and decided to quit training. The friend offered his gi (kimono) to Luan who approached coach "Ernesto" at a local social project designed to keep kids away from crime, by teaching them jiu jitsu.
Starting classes with Ernesto, It didn't take long for Luan to show interest in competitions, and seeking to do better at the tournaments, Luan decided to move to a bigger team with a more competitive environment, joining the Nova União (NU) – Macaé for the effect. One of the biggest teams in the region. At NU Luan's progress was diligently followed by Master Cláudio Joanino, a well known figure and a first generation black belt under Wendell Alexander.
Having joined a highly competitive team, Luan's first times at Joanino's gym weren't easy. The level was extremely high and Luan would often get so beat up that he would go home crying. Knowing of Luan's family dire economic situation, Master Cláudio Joanino never charged Carvalho a monthly fee, and Luan showed his appreciation by training several times per day, often hiding from his mother (who wanted him to focus in school instead).
The hard work paid off for Luan and he started winning many local tournaments and progressing in the belt system. Though Luan's talent was unquestioned, he failed to medal at an international stage, his biggest medal being a bronze at the Brazilian Nationals in the brown belt division (2013).
In 2014 Luan Carvalho competed at the World Championship, losing in the brown belt ¼ finals. He returned home on the 4th of June and immediately put his gi on and went to work, both angered and saddened by the missed chance to prove his worth. He was surprised to see his master calling his name and awarding him with his black belt in class. When tying the belt around Luan's waist, Master Joanino told him: "Keep working hard, your time to shine is coming".
Joanino was right, and on his first year as a black belt, Luan did the unthinkable, winning one of Rio de Janeiro's most important titles (Rio Fall International Open) and the Brasileiro (Brazilian National), a competition he had lost in 2014 on the first round.
Since arriving at the black belt division, Luan de Carvalho has become one of the top lightweights in Brazil beating many highly regarded veterans of the sport such as the multiple time world champion Michael Langhi.
Banner picture by: Marco Aurélio Ferreira.
Luan Carvalho Grappling Record
85 WINS
BY POINTS


BY ADVANTAGES




BY SUBMISSION




BY DECISION




BY PENALTIES




BY DQ



27 SUBMISSIONS WINS
#5AD3D1
Choke from back
15
4
#ff9124
Choke from mount
4
1
24 LOSSES
BY POINTS


BY ADVANTAGES




BY SUBMISSION




BY DECISION




BY PENALTIES




BY DQ



5 SUBMISSIONS LOSSES
#86e620
Arm in ezekiel
20
1
#5AD3D1
Bow and arrow
20
1
Luan Carvalho Fight History
ID
Opponent
W/L
Method
Competition
Weight
Stage
Year
6776

AJ Agazarm

AJ Agazarm
L
Pts: 2x2, Adv
Pan American
76KG
R2
2015
7691

Lucas Valle

L
DQ
Rio Winter Open
76KG
SF
2015
8836

Diego Borges

Diego Borges
L
Pts: 0x0, Adv
Copa Podio
77KG
GP
2016
8847

Edwin Najmi

Edwin Najmi
L
DQ
Copa Podio
77KG
GP
2016
8852

Dillon Danis

Dillon Danis
L
Pts: 0x0, Adv
Copa Podio
77KG
GP
2016
9148

Ruan Oliveira

Ruan Oliveira
L
Pts: 2x2, Adv
Rio Summer Open
ABS
SF
2016
9474

Roberto Abreu

Roberto Abreu
L
Pts: 2x0
World Pro
ABS
R1
2016
9561

Roberto Satoshi

Roberto Satoshi
L
Bow and arrow
World Pro
77KG
4F
2016
9724

Jhonny Loureiro

Jhonny Loureiro
L
Loop choke
Brasileiro
82KG
F
2016
10101

Stefano Correa

L
Pts: 2x0
SP BJJ Pro
82KG
4F
2016
10207

Gabriel Procopio

L
RNC
Rio Winter Open
82KG
SF
2016
10429

H. Marques

L
Referee Decision
Brasileiro Equipes
76KG
SF
2016
10940

Gabriel Rollo

Gabriel Rollo
L
Pts: 2x2, Adv
BJJ Rio Pro
82KG
F
2016
11010

Alexandre Cavaliere

Alexandre Cavaliere
L
Loop choke
Grand Slam RJ
77KG
4F
2016
11287

Matheus Costa

Matheus Costa
L
Adv
Petropolis Pro
ABS
SF
2016
11725

Talison Soares

L
Referee Decision
Manaus Nat. Pro
77KG
4F
2017
12498

Isaque Bahiense

Isaque Bahiense
L
Referee Decision
WP BR Qualifier
77KG
R1
2017
12692

Otavio Sousa

Otavio Sousa
L
N/A
Brasileiro
82KG
SF
2017
13568

Davi Ramos

Davi Ramos
L
Points
ACBJJ 7
75KG
4F
2017
14187

Celso Vinicius

Celso Vinicius
L
Adv
IBJJF Rio Pro
82KG
SF
2017
14362

Isaque Bahiense

Isaque Bahiense
L
Points
South American
82KG
F
2017
14386

Dimitrius Souza

Dimitrius Souza
L
Points
South American
ABS
SF
2017
17158

Keenan Cornelius

Keenan Cornelius
L
Arm in ezekiel
Asian Open
ABS
SF
2018
18060

Caio Caetano

Caio Caetano
L
Referee Decision
Grand Slam RJ
77KG
R1
2018
18928

Alef Brito

Alef Brito
D
---
Copa Podio
77KG
RR
2019
6280

Kevin Mahecha

Kevin Mahecha
W
Pts: 2x2
Miami Open
76KG
4F
2014
6281

Rafael Costa

W
N/A
Miami Open
76KG
SF
2014
6282

Kevin Martinez

W
N/A
Miami Open
76KG
F
2014
6619

Peter Cruz

W
RNC
NAGA Pheonix
77KG
SF
2015
6620

Waseam Dannaui

W
Pts: 10x0
NAGA Pheonix
77KG
F
2015
6774

Rodrigo Caporal

Rodrigo Caporal
W
Points
Pan American
76KG
R1
2015
6901

Gerson da Silva

W
Choke
Rio Fall Open
76KG
R1
2015
6902

Pedro Fernandes

W
Footlock
Rio Fall Open
76KG
4F
2015
6903

Theodoro Canal

Theodoro Canal
W
Pts: 2x2, Adv
Rio Fall Open
76KG
SF
2015
6904

Alex Cabanes

W
Pts: 5x0
Rio Fall Open
76KG
F
2015
6919

Rafael Porto

W
Points
Rio Fall NoGi
76KG
F
2015
7196

Frederico Pinto

W
Pts: 2x0
Brasileiro
76KG
R1
2015
7198

Alexandre Oliveira

W
Pts: 0x0, Adv
Brasileiro
76KG
R2
2015
7202

Fabio Caloi

Fabio Caloi
W
Injury
Brasileiro
76KG
4F
2015
7203

Michael Langhi

Michael Langhi
W
Referee Decision
Brasileiro
76KG
SF
2015
7205

Juan Kamezawa

Juan Kamezawa
W
Pts: 0x0, Adv
Brasileiro
76KG
F
2015
7618

Thiago Abreu

Thiago Abreu
W
Adv
Brazil Nat. Pro RJ
76KG
R1
2015
7619

Carlos ferreira

W
Armbar
Brazil Nat. Pro RJ
76KG
4F
2015
7620

Sergio a Rodrigo

W
Botinha
Brazil Nat. Pro RJ
76KG
SF
2015
7621

Ricardo Rocha

W
Pts: 4x2
Brazil Nat. Pro RJ
76KG
F
2015
7658

Unknown

W
Pts: 15x0
Copa Sankaku
ABS
8F
2015
7659

Junior Rios

W
Points
Copa Sankaku
ABS
4F
2015
7660

Marcus Suel

W
Botinha
Copa Sankaku
ABS
SF
2015
7661

Jackson Naco

W
Pts: 4x2
Copa Sankaku
ABS
F
2015
7688

Jameson Santos

W
Armbar
Rio Winter Open
76KG
R1
2015
7690

Herbert Maeda

W
Choke from back
Rio Winter Open
76KG
4F
2015
8844

Patrick Gaudio

Patrick Gaudio
W
Pts: 0x0, Adv
Copa Podio
77KG
GP
2016
9122

Ary Gomes

W
Armbar
Rio Summer Open
76KG
4F
2016
9124

Renan Sancar

W
Pts: 0x0, Adv
Rio Summer Open
76KG
SF
2016
9125

Theodoro Canal

Theodoro Canal
W
Points
Rio Summer Open
76KG
F
2016
9147

Unknown

W
Adv
Rio Summer Open
ABS
4F
2016
9542

Lucas Lepri

Lucas Lepri
W
Referee Decision
World Pro
77KG
R1
2016
9554

Jonathan Satava

Jonathan Satava
W
Referee Decision
World Pro
77KG
8F
2016
9711

Jackson Raigueri

W
N/A
Brasileiro
82KG
R1
2016
9712

Paulo Galviolli

W
N/A
Brasileiro
82KG
8F
2016
9721

Alex Cavaleri

W
N/A
Brasileiro
82KG
4F
2016
9722

Claudio Mattos

Claudio Mattos
W
Referee Decision
Brasileiro
82KG
SF
2016
10204

Adriano Pereira

W
Adv
Rio Winter Open
82KG
8F
2016
10206

M. Pequeno

W
Kneebar
Rio Winter Open
82KG
4F
2016
10366

Unknown

W
Choke from mount
Curitiba W. Open
76KG
4F
2016
10367

Luciano Bernert

W
Botinha
Curitiba W. Open
76KG
SF
2016
10368

Theodoro Canal

Theodoro Canal
W
Choke from back
Curitiba W. Open
76KG
F
2016
10936

Gabriel Procópio

W
Armbar
BJJ Rio Pro
82KG
4F
2016
10939

Julio Anjos

Julio Anjos
W
Referee Decision
BJJ Rio Pro
82KG
SF
2016
10997

Fabiano Conceicao

W
Referee Decision
Grand Slam RJ
77KG
R2
2016
11004

Cesar Cardoso

W
Pts: 21x0
Grand Slam RJ
77KG
8F
2016
11055

Marcus Aurelio

W
Pts: 8x0
G.S. Rio NoGi
75KG
R1
2016
11058

Leo Jacinto

W
Pts: 4x0
G.S. Rio NoGi
75KG
SF
2016
11060

Victor Matos

W
Pts: 7x0
G.S. Rio NoGi
75KG
F
2016
11285

Julio Anjos

Julio Anjos
W
Points
Petropolis Pro
77KG
SF
2016
11286

Matheus Costa

Matheus Costa
W
Points
Petropolis Pro
77KG
F
2016
11494

Andreas Perales

W
Pts: 8x0
European Open
76KG
8F
2017
11500

Kevin Mahecha

Kevin Mahecha
W
Botinha
European Open
76KG
4F
2017
11503

Masahiro Iwasaki

Masahiro Iwasaki
W
Triangle
European Open
76KG
SF
2017
11721

Moiseus Sousa

W
Points
Manaus Nat. Pro
77KG
R1
2017
12680

Jackson Ratigueri

W
Botinha
Brasileiro
82KG
R1
2017
12686

Wellington Luis

Wellington Luis
W
Pts: 0x0, Adv
Brasileiro
82KG
R2
2017
12689

Thiago Costa

W
Pts: 4x0
Brasileiro
82KG
4F
2017
13194

Pedro Conti

W
Pts: 2x0
SP BJJ Pro
82KG
4F
2017
13199

Gabriel Rollo

Gabriel Rollo
W
Pts: 5x2
SP BJJ Pro
82KG
SF
2017
13200

Celso Vinicius

Celso Vinicius
W
Referee Decision
SP BJJ Pro
82KG
F
2017
14185

Carlos FIlho

W
Choke from back
IBJJF Rio Pro
82KG
4F
2017
14357

Igor Veríssimo

W
Points
South American
82KG
R1
2017
14359

Rodrigo Acioli

W
Points
South American
82KG
4F
2017
14361

Fernando Paulino

W
Points
South American
82KG
SF
2017
14381

Andre Rodolfo

W
X choke
South American
ABS
R1
2017
14383

Pedro Peres

W
Points
South American
ABS
4F
2017
14837

Marcelo Mafra

Marcelo Mafra
W
Points
ACB 10
75KG
SPF
2018
15180

Dauad Adaev

W
Toe hold
ACBJJ 11
75KG
SPF
2018
15676

Otavio Serafim

W
Points
Rio Open
O100KG
SF
2018
15712

Edwin Najmi

Edwin Najmi
W
Referee Decision
ACBJJ 12
75KG
SPF
2018
17150

Jonghyeon Park

W
Choke from back
Asian Open
82KG
SF
2018
17151

Thomas Mietz

W
Pts: 12x0
Asian Open
82KG
F
2018
17154

Philippe Pomaski

Philippe Pomaski
W
Points
Asian Open
ABS
4F
2018
17830

Edward Hohl

W
Cross choke
Rio BJJ Pro
82KG
4F
2018
17833

Ygor Rodrigues

Ygor Rodrigues
W
Armbar
Rio BJJ Pro
82KG
SF
2018
17834

Alexandre Cavaliere

Alexandre Cavaliere
W
Pts: 4x0
Rio BJJ Pro
82KG
F
2018
18720

Christovam Castro

W
Submission
Guarapari Pro
77KG
4F
2019
18721

Welington Eller

W
Pts: 7x0
Guarapari Pro
77KG
SF
2019
18722

Diego Pralon

W
Submission
Guarapari Pro
77KG
F
2019
21892

Saulo Neto

W
Points
Amsterdam Open
82KG
SF
2019
21893

Oliver Lovell

W
Points
Amsterdam Open
82KG
F
2019
21903

Petr Mamaev

W
Footlock
Amsterdam NGO
85KG
SF
2019
21904

Sebastian Brosche

Sebastian Brosche
W
Points
Amsterdam NGO
85KG
F
2019
22337

Filipe Grativol

W
Choke
Armagedon JJ
82KG
SPF
2019
Luan Carvalho vs Marcelo Tuber (2011)

Luan Carvalho Technique