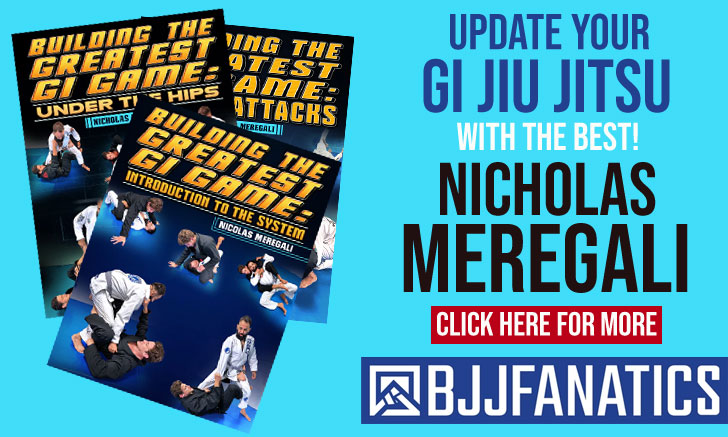 Richar Nogueira is a Brazilian jiu-jitsu black belt under Cicero Costha, having also worked extensively with coaches Alexandre "Tatinho" Lopes, Mauro Pacífico and João Maceira. Widely regarded as one of his generation's top featherweights, Richar's reputation was earned while competing for the PSLPB team (Projeto Social Lutando Pelo Bem), with whom he conquered important medals at the International Brazilian Jiu-Jitsu Federation (IBJJF) World, European Open and South American Championships.
Richar Nogueira Jiu-Jitsu
Full Name: Richar Emiliano Nogueira
Nickname: N/A
Lineage: C. Gracie > H. Gracie > R. Gracie > M. Behring > W. Perez > Roberto Godoi > Marco Barbosa > Cicero Costha > Richar Nogueira
Main Achievements:
1st Place IBJJF South American Championship (2019)
1st Place IBJJF American Nationals (2021)
1st Place IBJJF Houston Open (2021)
1st Place IBJJF Las Vegas Open (2019)
1st Place IBJJF Austin Winter Open (2019)
1st Place IBJJF Dallas Spring Open (2019)
1st Place IBJJF New Orleans Open (2019 / 2020)
1st Place IBJJF Denver Open (2019)
2nd Place IBJJF American Nationals (2018 / 2019)
2nd Place IBJJF New York BJJ Pro (2019)
3rd Place IBJJF Pan Championship (2020 / 2022)
3rd Place IBJJF American Nationals (2020)
Main Achievements (Colored Belts):
1st Place IBJJF European Open (2018 brown)
1st Place CBJJ Brazilian Nationals (2016 brown)
1st Place IBJJF South American Championship (2015 purple)
1st Place UAEJJF Grand Slam, Rio de Janeiro (2016 brown)
1st Place CBJJ Brazilian Teams National (2015 purple)
1st Place IBJJF Rio de Janeiro BJJ Pro (2018 brown)
1st Place IBJJF Curitiba Open (2017 brown)
2nd Place IBJJF World Championship (2016 / 2018 brown)
2nd Place CBJJ Brazilian Nationals (2017 brown)
3rd Place IBJJF American Nationals (2017 brown)
* Absolute
** Weight and absolute
Favorite Position/Technique: Triangle
Weight Division: Peso Pena (70,00 kg / 154.5 lbs)
Team/Association: Sharpen Iron Academy
Richar Nogueira Biography
Richar Nogueira was born on February 26, 1996 in São Carlos, a city located deep inside São Paulo, Brazil state borders.
While growing up Richar already showed a few personality traits that would class him as a potential fighter, particularly on the football (soccer) pitch, where he started his competitive sports career. Known for aggressiveness on the field Nogueira played for the Clube Atlético Paulistinha's starting lineup as a central defender throughout his childhood. It was only at the age of 13 that the young São Carlos native first heard about jiu jitsu through a good friend and teammate who had given up on the soccer team to focus on BJJ.
Curious about his friend's dedication to grappling, Nogueira decided to give it a try at a local social project, where his friends trained, which provided free classes. There Richar met his first coach, a purple belt by the name of João Maceira who was a very strong motivator for Nogueira's in this sport/martial art.
Coach João provided great support to Nogueira, who quickly adapted to jiu jitsu's approach to combat. This rapid progression led Maceira to recommend Richar to his own Master, Mauro Pacífico, a well known instructor in the region, being the man who started names such as Rubens Charles "Cobrinha" and the Langhi brothers in this sport. After a while training under his wing, Pacífico graded Nogueira to blue belt.
Unfortunately for Richar, at the time of his blue belt promotion he was still in his early teens and there was no juvenile division for this rank. He was also not allowed to compete with the adults. This meant a hiatus from the tournament scene for the foreseeable future.
Fortunately this set back did not last long as Nogueira switched teams soon after this promotion, then joining the Atos Jiu Jitsu Team affiliate under the tutelage of coach "Tatinho" (Alexandre de Oliveira Lopes). Tatinho's answer to Richar's belt predicament was to demote Nogueira back to yellow belt, where he could return to the competitive arena.
Under the guidance of Tatinho, Nogueira's jiu jitsu blossomed with the youngster soon becaming recognized as one of the strongest colored belt competitors in the "Interior de São Paulo" regional BJJ scene. As a blue belt, hoping to make a career from combat sports, Nogueira turned to mixed martial arts (MMA) where he competed a couple of times before his hopes of making a living from the gi returned, soon after he earned his purple belt.
After a talk with his father and coach Tatinho, the three decided to offer Richar's jiu jitsu services to the PSLPB academy, a team led by Cicero Costha in the state capital. The offer was accepted and consequently Nogueira moved to the famous "fighters" house on the East Wing of São Paulo (Vila Helena), where he shared a roof and the mats with some of his generation's top grapplers on a daily basis, for the following 3 years.
During his period at PSLPB Richar went from a well known competitor in the regional jiu jitsu scene, to a national and later worldwide recognized rising star. This was also a period when the young Brazilian became more familiarized with coaching methodology, being given a position as an instructor in Cicero's social project/BJJ school for kids.
The recognition earned Nogueira a coaching position in Glendora, California, USA in 2016. He would maintain this position for the best part of a year, up until 2017 when Dan Lukehart's gym in neighbouring Brea joined the Cicero Costha's affiliation. At that point Nogueira joined Brea Jiu Jitsu as one of its coaching staff.
On June 3, 2018, two days after earning a silver medal at the International Brazilian Jiu Jitsu Federation (IBJJF) World Championship, Cicero Costha promoted Richar Nogueira to black belt.
Since earning his black belt Richar has continuously proved his worth as a professional athlete, earning an invitation to become part of the Sharpen Iron Academy, based in Texas, USA. A team swop that took place early in 2019.
Richar Nogueira Grappling Record
85 WINS
BY POINTS


BY ADVANTAGES




BY SUBMISSION




BY DECISION




BY PENALTIES




BY DQ



32 SUBMISSIONS WINS
#5AD3D1
Choke from back
13
4
#224aba
Flying triangle
3
1
#fad223
No arm triangle
3
1
35 LOSSES
BY POINTS


BY ADVANTAGES




BY SUBMISSION




BY DECISION




BY PENALTIES




BY DQ



11 SUBMISSIONS LOSSES
#214eb8
Inside heel hook
27
3
#86e620
Shoulder lock
9
1
#fad11b
Bow and arrow
9
1
#f58822
Choke from back
9
1
#bf1f6c
Straight ankle lock
9
1
Richar Nogueira Fight History
ID
Opponent
W/L
Method
Competition
Weight
Stage
Year
16700

Thiago Macedo

Thiago Macedo
L
Pts: 0x0, Adv
American Nat.
70KG
F
2018
16959

Michael Perez

Michael Perez
L
Referee Decision
W.S.O.G.
81KG
8F
2018
17262

Kennedy Maciel

Kennedy Maciel
L
Points
Las Vegas Open
70KG
4F
2018
17295

Cole Franson

Cole Franson
L
Guillotine
LV NG Open
67KG
F
2018
18261

Isaque Paiva

Isaque Paiva
L
Bow and arrow
Grand Slam RJ
69KG
R1
2018
19381

Pedro Mendes

L
Pts: 0x0, Adv
LA BJJ Pro
70KG
SF
2019
20406

Esdras Barbosa

L
N/A
Dallas SPO
ABS
4F
2019
20447

Kennedy Maciel

Kennedy Maciel
L
Choke from back
San Diego Open
70KG
F
2019
20461

Michael Perez

Michael Perez
L
Pts: 0x0, Adv
San Diego Open
ABS
4F
2019
20599

Marcio Andre

Marcio Andre
L
Pts: 2x2, Adv
World Champ.
70KG
R2
2019
20908

Kennedy Maciel

Kennedy Maciel
L
Armbar
American NG Nats
67KG
SF
2019
20928

Kennedy Maciel

Kennedy Maciel
L
Referee Decision
American Nats
70KG
F
2019
21072

Isaac Doederlein

Isaac Doederlein
L
Pts: 2x2, Adv
NY BJJ Pro
70KG
F
2019
21541

Thiago Macedo

Thiago Macedo
L
Points
Dallas SMO
70KG
F
2019
21554

Guilherme Augusto

Guilherme Augusto
L
Pts: 9x4
Dallas SMO
ABS
SF
2019
21640

Osvaldo Moizinho

Osvaldo Moizinho
L
Omoplata
F2W 125
70KG
SPF
2019
22099

Alex Sodre

Alex Sodre
L
Points
Curitiba SPO
70KG
F
2019
22456

Rafael Mansur

Rafael Mansur
L
Pts: 4x4, Adv
Rio BJJ Pro
70KG
F
2019
23683

Silvio Duran

Silvio Duran
L
Pts: 0x0, Adv
Houston WO
70KG
F
2020
23962

Isaac Doederlein

Isaac Doederlein
L
Straight ankle lock
Austin Open
70KG
SF
2020
24150

Matheus Gabriel

Matheus Gabriel
L
Pts: 4x2
Pan American
70KG
SF
2020
24554

Josh Cisneros

Josh Cisneros
L
Pts: 0x0, Adv
American Nats
70KG
SF
2020
25825

Marcus Beddor

Marcus Beddor
L
Inside heel hook
Houston NGO
69KG
F
2021
26024

Marvin Castell

L
Inside heel hook
N.Orleans NGO
67KG
SF
2021
27561

Jamil Hill-Taylor

Jamil Hill-Taylor
L
DQ
Pan American
70KG
4F
2021
28232

Gabriel Sousa

Gabriel Sousa
L
Pts: 4x2
NoGi Worlds
67KG
4F
2021
29302

Samuel Nagai

Samuel Nagai
L
Referee Decision
F2W 188
70KG
SPF
2021
29484

Fabricio Andrey

Fabricio Andrey
L
Pts: 7x2
World Champ.
70KG
4F
2021
31641

Diego Sodre

Diego Sodre
L
Referee Decision
Pan American
70KG
SF
2022
35512

Gavin Corbe

L
Shoulder lock
NoGi Pan
67KG
SF
2022
35915

Lukete Silva

Lukete Silva
L
Inside heel hook
Houston FNGO
67KG
F
2022
38376

Diego Sodre

Diego Sodre
L
Pts: 10x2
Pan American
70KG
4F
2023
39863

Matheus Gabriel

Matheus Gabriel
L
Points
Houston Open
76KG
F
2023
40228

Jonata Gomes

Jonata Gomes
L
RNC
World Champ.
70KG
R1
2023
42275

Danilo Moreira

Danilo Moreira
L
Points
JJ Con
76KG
SF
2023
16694

Nichollas Welker

W
Referee Decision
American Nat.
70KG
R1
2018
16697

Brian Mahecha

Brian Mahecha
W
Armbar
American Nat.
70KG
4F
2018
16698

R. Lopes

W
No arm triangle
American Nat.
70KG
SF
2018
16892

Joe Murphy

W
Triangle
SJJIF LA Open
70KG
F
2018
16893

Unknown

W
Triangle
SJJIF LA Open
ABS
SF
2018
16894

Gustave Epee

W
Triangle
SJJIF LA Open
ABS
F
2018
16895

Muin Gafurov

W
Triangle
SJJIF LA NG Open
67KG
F
2018
17258

Michael Main

W
Pts: 4x0
Las Vegas Open
70KG
R1
2018
17293

Josh Murdock

W
Choke
LV NG Open
67KG
SF
2018
20403

Matheus Viana

W
Toe hold
Dallas SPO
ABS
4F
2019
20444

Jesse Alexander

W
Triangle
San Diego Open
70KG
4F
2019
20445

Pablo Mantovani

Pablo Mantovani
W
Pts: 4x2
San Diego Open
70KG
SF
2019
20496

Spencer Nogawa

W
Points
Denver Open
70KG
SF
2019
20498

Orlando Andaviza

W
Choke from back
Denver Open
70KG
F
2019
20592

Cole Franson

Cole Franson
W
Pts: 2x0
World Champ.
70KG
R1
2019
20924

Thiago Cintra

W
Submission
American Nats
70KG
4F
2019
21023

Mauricio Fernandes

W
Points
New Orleans Open
70KG
F
2019
21068

Thiago Macedo

Thiago Macedo
W
Pts: 2x2, Adv
NY BJJ Pro
70KG
4F
2019
21070

Josh Murdock

W
Triangle
NY BJJ Pro
70KG
SF
2019
21167

Juan Garcia

W
Points
Austin SMO
70KG
4F
2019
21169

Fernando Soares

W
Points
Austin SMO
70KG
SF
2019
21171

Thiago Macedo

Thiago Macedo
W
Points
Austin SMO
70KG
F
2019
21324

Fernando Jesus

W
Referee Decision
F2W 121
70KG
SPF
2019
21413

Kaio Abrantes

W
Flying triangle
Las Vegas Open
70KG
R1
2019
21421

Vitor Paschoal

W
Toe hold
Las Vegas Open
70KG
4F
2019
21423

Gianni Grippo

Gianni Grippo
W
Pts: 6x4
Las Vegas Open
70KG
SF
2019
21425

Israel Sousa

Israel Sousa
W
Pts: 8x6
Las Vegas Open
70KG
F
2019
21540

Juan Garcia

W
Points
Dallas SMO
70KG
SF
2019
21551

Damien Nitkin

W
Choke from back
Dallas SMO
ABS
4F
2019
22080

Igot Gatto

W
N/A
BH SPO
70KG
SF
2019
22081

Lukete Silva

Lukete Silva
W
Pts: 2x2, Adv
BH SPO
70KG
F
2019
22098

Danilo Moreira

Danilo Moreira
W
Points
Curitiba SPO
70KG
SF
2019
22447

Leandro Lima

W
Points
Rio BJJ Pro
70KG
R1
2019
22453

Pedro Petronio

W
Points
Rio BJJ Pro
70KG
4F
2019
22455

Hiago George

Hiago George
W
Points
Rio BJJ Pro
70KG
SF
2019
22554

Luan Silva

W
Pts: 4x4, Adv
South American
70KG
R1
2019
22557

Caio Wolga

W
Points
South American
70KG
4F
2019
22560

Yuta Shimada

Yuta Shimada
W
Pts: 4x0
South American
70KG
SF
2019
22561

Pedro Dias

Pedro Dias
W
Pts: 0x0, Adv
South American
70KG
F
2019
23299

Giovanni Carvalho

W
Points
New Orleans Open
70KG
SF
2020
23300

Thiago Brito

W
Toe hold
New Orleans Open
70KG
F
2020
23682

Jacob Allphin

W
Points
Houston WO
70KG
SF
2020
23850

Andris Brunovskis

Andris Brunovskis
W
Referee Decision
F2W 148
72KG
SPF
2020
23959

Brandon Walker

W
Pts: 7x4
Austin Open
70KG
4F
2020
24134

Windson Ramos

W
Pts: 2x2, Adv
Pan American
70KG
R1
2020
24143

Thiago Cintra

W
Triangle
Pan American
70KG
8F
2020
24149

Joao Mendes

Joao Mendes
W
Pts: 0x0, Adv
Pan American
70KG
4F
2020
24394

M. Fernandes

W
Omoplata
Houston Open
70KG
SF
2020
24395

Isaac Doederlein

Isaac Doederlein
W
Pts: 2x0
Houston Open
70KG
F
2020
24552

Kennedy Maciel

Kennedy Maciel
W
Pts: 2x2, Adv
American Nats
70KG
4F
2020
25189

Ali Monfaradi

Ali Monfaradi
W
Pts: 0x0, Adv
Dallas Open
70KG
4F
2021
25190

Orlando Castillo

W
Pts: 4x2
Dallas Open
70KG
SF
2021
25192

Gianni Grippo

Gianni Grippo
W
Pts: 2x0
Dallas Open
70KG
F
2021
25223

Orlando Castillo

W
Pts: 2x2, Adv
Dallas NGO
67KG
F
2021
25792

Emilio Hernandez

Emilio Hernandez
W
Pts: 8x2
Houston Open
70KG
SF
2021
25793

Josh Cisneros

Josh Cisneros
W
Referee Decision
Houston Open
70KG
F
2021
25824

Juan Garcia

W
Triangle
Houston NGO
69KG
SF
2021
25996

Damion Oranday

Damion Oranday
W
Triangle
N.Orleans Open
70KG
SF
2021
25998

Orlando Castillo

W
Triangle
N.Orleans Open
70KG
F
2021
26527

Vinny Saenz

W
Triangle
F2W 173
70KG
SPF
2021
26611

Orlando Castillo

W
Referee Decision
F2W 174
70KG
SPF
2021
26656

Damion Oranday

Damion Oranday
W
Pts: 10x4
American Nats
70KG
4F
2021
26659

Nick Salles

Nick Salles
W
Pts: 2x2, Adv
American Nats
70KG
SF
2021
26660

Joao Mendes

Joao Mendes
W
Pts: 4x4, Adv
American Nats
70KG
F
2021
26933

David Mosleh

W
Pts: 2x0
Austin Open
70KG
SF
2021
26934

Danilo Moreira

Danilo Moreira
W
Pts: 4x2
Austin Open
70KG
F
2021
27546

Carlos Alvarez

W
Pts: 17x4
Pan American
70KG
R1
2021
27554

Emilio Hernandez

Emilio Hernandez
W
Armbar
Pan American
70KG
8F
2021
28222

Ighor Horta

W
Buggy choke
NoGi Worlds
67KG
8F
2021
29472

Thiago Cintra

W
Triangle
World Champ.
70KG
R1
2021
29479

Gabriel Sousa

Gabriel Sousa
W
Pts: 4x2
World Champ.
70KG
8F
2021
31630

Kennedy Maciel

Kennedy Maciel
W
Referee Decision
Pan American
70KG
R1
2022
31638

Jamil Hill-Taylor

Jamil Hill-Taylor
W
Referee Decision
Pan American
70KG
4F
2022
34710

Christhian Cevallos

W
Botinha
JJ Con
70KG
4F
2022
34711

Emilio Hernandez

Emilio Hernandez
W
Choke from back
JJ Con
70KG
SF
2022
34713

Bebeto Oliveira

W
Botinha
JJ Con
70KG
F
2022
35508

Gabriel Gaudio

Gabriel Gaudio
W
RNC
NoGi Pan
67KG
4F
2022
35884

Guilherme Cordeiro

W
Choke from back
Houston FO
70KG
4F
2022
35887

Luan Silva

W
Pts: 9x6
Houston FO
70KG
SF
2022
35912

Guilherme Cordeiro

W
Pts: 2x0
Houston FNGO
67KG
4F
2022
35914

Isaias Higinio

W
Triangle
Houston FNGO
67KG
SF
2022
38368

Luan Silva

W
Toe hold
Pan American
70KG
R1
2023
39862

Youngseung Cho

Youngseung Cho
W
Points
Houston Open
76KG
SF
2023
42273

Rehan Muttalib

W
Points
JJ Con
76KG
4F
2023
42339

Alkila Villiatora

W
Pts: 6x2
JJ Con NG
73KG
F
2023
Richar Nogueira Highlight IBJJF Euros Open 2018