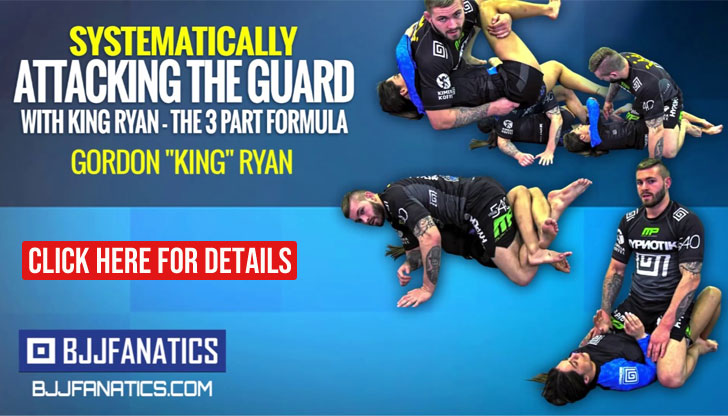 Fabio Santos is a 7th degree (7º grau) jiu jitsu coral belt (black & red) awarded by Relson Gracie, having graduated as a black belt under Rickson Gracie. A former student of the legendary Rolls Gracie, Fabio Santos was also one of the first BJJ black belts to come to the United States of America, in the 1980's, after travelling around the US, he settled in San Diego – California where established one of the most respected BJJ academies in the country. Master Fabio Santos is also a veteran competitor with several important titles under his belt, who was still actively competing when in his 50's.
Fabio Santos Jiu Jitsu
Full Name: N/A
Lineage: Mitsuyo Maeda > Carlos Gracie > Helio Gracie > Rickson Gracie > Fabio Santos
Main Achievements:
International Masters & Seniors Champion (2000 Senior 2)
Pan American Champion (1996 Senior, 2004 Senior 3)
US Open Champion (2003 Masters)
Black Belt Pro Am Superfight Champion (2003)
Favourite Technique: N/A
Weight Division: Peso Médio (88kg/181lbs)
Team/Association: Fabio Santos BJJ
Fabio Santos Biography
Fabio Santos was born on the 4th of April, 1956 in Rio de Janeiro, Brazil. He started practicing jiu jitsu when he was still a child with a student of Grand Master Helio Gracie named "Bernardo", though he did not take his training all that seriously until after his 15th birthday, when Fabio started practising jiu jitsu at Rolls Gracie's academy, the famous venue shared between Rolls and his brother Carlson.
Many members of the Gracie family, especially those that were teenagers at the time, trained at that same gym, and so Fabio Santos had classes alongside Royce, Royler and many other important figures in BJJ of years to come. During this era of jiu jitsu, competition was scarce and internal tournaments were the only way to progress and find the competitive drive. Fabio Santos often fought against members of the Carlson, Rorion and even Helio Gracie schools.
Fabio Santos stayed alongside Rolls Gracie and started his career as an assistant coach at the academy when he was a purple belt. Santos stayed at the academy until tragedy struck the Gracie family and Rolls Gracie passed away due to a fall in a paragliding accident (1983). Like many of Rolls Gracie's students, Fabio Santos then started training with another Gracie family member, Rickson, who would later award Fabio Santos his black belt.
In the mid 1980's Fabio Santos decided to travel to the United States, settling for a while in New York. He had just finished his degree in Physical Education and became a personal trainer at a gym there. The adventure in New York was short lived; Fabio Santos did not adapt to NYC's agitated life style and decided to move to Salt Lake City. Working there, he had a chance to start training a little with judokas and wrestlers to maintain his fitness levels. Fabio then found out that Pedro Sauer was in Utah, and he would travel there to train and keep active with his jiu jitsu.
It was through a magazine article that Fabio discovered his old friends Rorion and Royce Gracie were settled in California. He immediately contacted them and travelled to stay with the Gracies. When he arrived, Royce Gracie was preparing to compete in the first UFC. As the Gracie's needed someone to fill up the vacant coach's position while Royce dedicated his full attention to training, Fabio Santos decided to stay and help out. He stayed for a while before he moved on to San Diego and settled a Gracie Jiu Jitsu affiliate in the area (around 1994). He would run his academy as an affiliate for 2 years before he cut his link with the Gracie franchise to launch his own brand name. With time, the Fabio Santos Academy became one of the oldest and most prestigious academies in the area.
Fabio Santos Academy Address:
4616 Mission Gorge Pl
San Diego, CA 92120
Fabio Santos vs Aloisio Silva