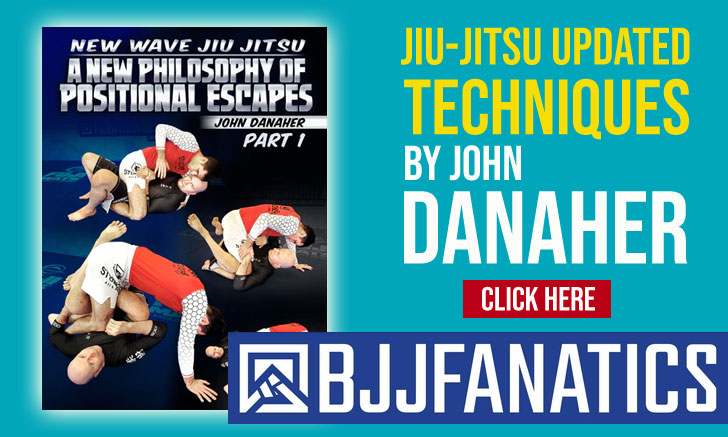 Nathan Carroll, often referred to as "Panda" is a jiu-jitsu black belt under Marcio Navarro & Robert Drysdale who represents the Zenith Association in the sport's North American circuit. Carroll first made waves in the sport while competing in the colored belt ranks, particularly in the International Brazilian Jiu-Jitsu Federation (IBJJF) league, where he conquered many important medals, including in big Grand Slam events such as the Pan American Championships in 2021, 2022, and 2023 as a purple and brown belt.
Nathan Carroll Jiu-Jitsu
Full Name: Nathan Scott Carroll
Nickname: Panda is a name often associated with Carroll. When he joined Zenith's jiu-jitsu classroom he was 320 lbs but moved very gracefully for a larger person and had a carefree attitude. Attributes akin to the famous cartoon character Kung Fu Panda.
Lineage: Carlos Gracie > Hélio Gracie > Rolls Gracie > Romero Cavalcanti > Leonardo Vieira > Robert Drysdale > Marcio Navarro > Nathan Carroll
Main Achievements:
1st Place IBJJF American Nationals (2021 purple)
1st Place IBJJF American Nationals NOGI (2021** purple)
2nd Place IBJJF Pan Championship (2021 purple)
2nd Place IBJJF American Nationals NOGI (2022 brown)
3rd Place IBJJF Pan Championship (2022 / 2023 brown)
3rd Place IBJJF Pan Championship NOGI (2021 purple, 2022 brown)
3rd Place IBJJF American Nationals (2022 brown)
* Absolute
** Weight and Absolute
Favorite Position/Technique: Well Rounded
Weight Division: Pesadissimo (+100,50 kg / +222.0 lbs)
Team/Association: Zenith / Valor Martial Arts
Nathan Carroll Biography
Nathan Carroll was born on September 13, 1994, in Laurel, Mississippi, USA. Although born in the Magnolia state, his parents were traveling missionaries and Carroll spent much of his young life on the road with his longest stay being in Northern Idaho's Coeur D'Alene.
Growing up in a religious lifestyle Carroll was somewhat shielded by his family and peers, but – outside that circle – bullying occurred regularly. The recurring nature of these violent acts was behind Nathan's interest in martial arts.
Nathan married at the age of 20 to Vanessa Marquez Carroll, and it was the desire to protect his family from the bullying he had suffered in the past that led him to join a martial arts gym where he started kickboxing. His initial idea was to learn mixed martial arts, but as soon as Carroll tried jiu-jitsu, he was hooked and became exclusively a grappler, adding periodic judo training sessions to his schedule when he could.
Despite having limited experience in sports with a single year of elementary school football back in the day, competing became second nature to Carroll, and a big part of his life from early on in his jiu-jitsu journey. During his rise from white to black belt, Nathan Carroll competed in over 120 tournaments and lost over 120 lbs in the process.
After a handful of years working 90-hour weeks and training every chance he could, in 2020, then purple belt, Nathan Carroll decided to quit his job and became a sales & marketing manager alongside his wife for the gym they trained at (Valor Martial Arts in Wichita, Kansas), which freed plenty of time for further training.
From the start of his jiu-jitsu training, Marcio Navarro was Nathan's main instructor, a position he maintained all the way up to Carroll's black belt, although other people were of influence in his development. People like Matt and Kendra Lay, Jen and Chris Hubener, Daniel Morgan, and Robert Drysdale.
On July 8, 2023, Nathan Carroll was promoted to black belt by coaches Marcio Navarro & Robert Drysdale.