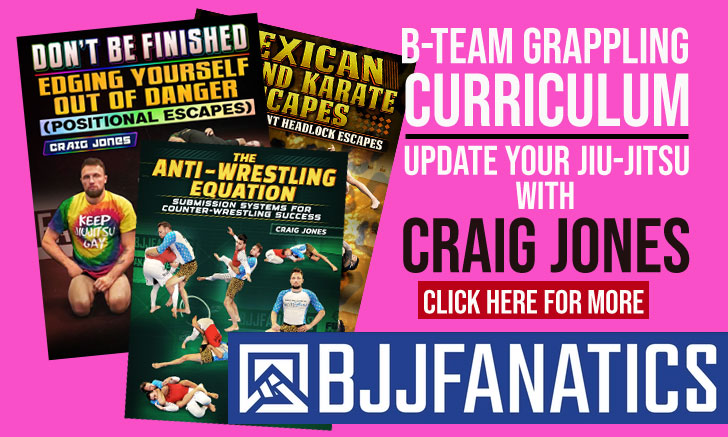 JULY 30, 2023, PHOENIX, AZ, witnessed another edition of the International Brazilian Jiu-Jitsu Federation (IBJJF) Open, an event that did not bring hectic numbers of elite adult division black belts, but did indeed spark the interest of a fair few big names such as the Luna Brothers (Matheus & Mathias), Nagai Brothers (Sam & Jackson), Fellipe Andrew, Diego "Pato" Oliveira, Mateus Rodrigues, Horlando Monteiro, to name a few.
This hot pot of big names with a few lesser-known names did give way to a fair few one-sided battles and big numbers of submissions (71% submission rate), including two very unusual subs from the Nagai bros, first in the lightweight by way of Espalha Frango (see what Espalha Frango is here) and another from shoulder pressure.
Among the biggest duels of the day were Mateus Rodrigues' war with Horlando Monteiro, the highly entertaining duel between Fellipe Andrew and Italo Lima, as well as the barn-burner lightweight final between Samuel Nagai and Danilo Moreira.
LIGHT FEATHERWEIGHT
Final:
– Roiter Lima def. Matheus Azancot via toe hold
Podium
1. Roiter Lima
2. Matheus Azancot
3. Rene Lopez
3. Italo Bonfim
FEATHERWEIGHT
Final:
– Diego Oliveira def. Chad Meyers via brabo choke
Podium
1. Diego "Pato" Oliveira
2. Chad Meyers
LIGHTWEIGHT
Final:
– Samuel Nagai def. Danilo Moreira via 50/50 armbar
Podium
1. Samuel Nagai
2. Danilo Moreira
3. Johnathan Frank
3. Joao Mendes
MIDDLEWEIGHT
Final:
– Jackson Nagai & Matheus Luna closed the division for Checkmat
Podium
1. Jackson Nagai & Matheus Luna
3. Nicolas Ospina
3. Alef Brito
MEDIUM-HEAVYWEIGHT
Final:
– Mathias Luna def. Guilherme Sampaio via Cross choke
Podium
1. Mathias Luna
2. Guilherme Sampaio
3. Eliyah Lavata'i
3. Gabriel Costa
HEAVYWEIGHT
Final:
– Horlando Monteiro def. Lucas Norat via 2×0
Podium
1. Horlando Monteiro
2. Lucas Norat
3. Mateus Rodrigues
3. Jose Munoz
SUPER HEAVYWEIGHT
Final:
– Fellipe Andrew def. Italo Lima via choke from the back
Podium
1. Fellipe Andrew
2. Italo Lima
3. Joshua Guerra
OPEN WEIGHT
Final:
– Mateus Rodrigues def. Austin Baker via advantage (0x0 pts)
Podium
1. Mateus Rodrigues
2. Austin Baker
3. Mathias Luna
3. Lucas Norat
SUPER HEAVYWEIGHT (FEMALE)
Final:
– Melissa Cueto def. Kimberley Bowser via choke
Podium
1. Melissa Cueto
2. Kimberley Bowser
3. Rachel Robinson
OPEN WEIGHT (FEMALE)
Final:
– Melissa Cueto & Leticia Cardozo closed the final for Alliance
Podium
1. Melissa Cueto & Leticia Cardozo
3. Kimberley Bowser
3. Sayuri Batista