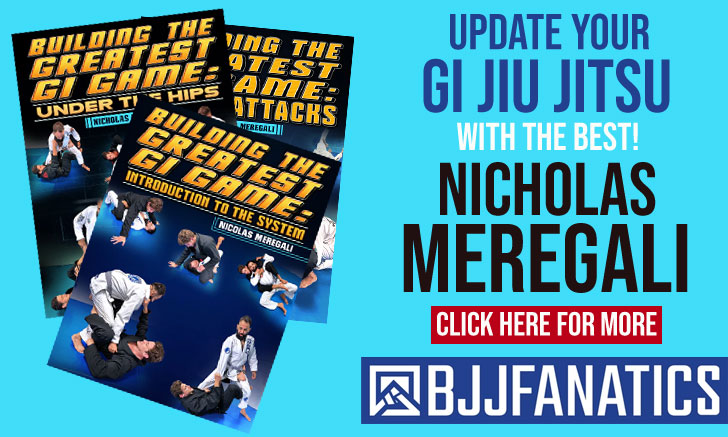 Octavio Couto, also known as "Ratinho", was a highly regarded grappling coach and a jiu jitsu black belt under Romero Cavalcanti who was a part of – what many call – the Golden Era of Alliance. Ratinho was also a leading figure in the break-up of the Alliance workgroup of the early 2000s and one of the founders of the Brasa Team, being involved in the development of world-class athletes such as Fernando Terere, the Vieira brothers, Felipe Costa amongst many others.
Otavio Ratinho Jiu Jitsu
Full Name: Octavio Couto Junior
Nickname: "Ratinho" means little mouse or mousy. The name is usually used to describe someone with certain distinct facial features
Lineage: Carlos Gracie > Helio Gracie > Rolls Gracie > Romero Cavalcanti > Otavio Couto
Main Achievements:
1st Place CBJJ Brazilian Nationals (1993 – purple belt)
1st Place Copa Atlântico Sul (1994 – brown belt)
3rd Place Internacional de Masters e Seniors (2007)
Weight Division: n/a
Team/Affiliation: Brasa Clube de Jiu Jitsu
Octavio Couto Ratinho Biography
Otavio Couto's first contact with grappling occurred during high school in 1988 as his school offered a Judo curriculum led by Marcus Vinicius de Lucia. Octavio signed up to the judo class where Mr de Lucia taught not only the throwing part for which the Japanese grappling style is known for, but also plenty of newaza (ground fighting). When the school reached it's Summer Holiday period, Octavio sought out a gym to continue improving on his newfound skill and as he prefered the ground fighting aspect of judo he looked for jiu-jitsu. He found what he was looking for at Romero Cavalcanti's gym in Rio de Janeiro.
At Cavalcanti's gym Ratinho he found a place where he could dedicate himself to ground fighting on a near full-time regimen. He became obsessed with Jiu Jitsu, training day and night, staying in the dojo for all classes throughout the day (from morning to the evening). This dedication was rewarded by Cavalcanti in 1989 as he started helping Mr Cavalcanti with the kids and beginners' morning classes. This busy schedule would go on for the most part of the following 5 years.
While developing his Jiu-Jitsu game, Ratinho also beat a few big names of his time in competition. The fight that brought him recognition in the BJJ circuit of the time was probably his win over Francisco Albuquerque (also known as Toco) in 1994 which won him an honorable mention as one of the BJJ best fights of that year in the media.
Although Octavio Couto's competitive career seemed well underway for success, an unfortunate succession of events made Ratinho re-think his competitive schedule and focus on the more profitable avenue of teaching. His father had just passed away and his family needed an extra income, so the solution fount by Octavio was to found together with his training partner Vinicius Campelo another academy affiliated with the Alliance team, that was called Alliance Barra Academy (which today is called AKXE BJJ) that focussed mainly in teaching Airline staff.
The academy proved to be a success, and since the time the academy opened (in 1994) it has formed over 20 black belts. With the success of the academy, Ratinho and Vinicius Campelo started designing self defence courses for Airline crews and other companies, again, proving tremendous success with companies like Varig and TAM jumping on board. In 2007 Ratinho moved to the USA and ended the partnership with Vinicius, changing is position to a consultant of the academy rather than a full-time instructor and partner.
Ratinho would go on to be an instrumental figure in the building of one of the most important jiu-jitsu teams of the early 2000s, the Equipe Brasa de Jiu-Jitsu. Check the team's history here.
Today Ratinho works as a BJJ consultant to several academies helping fighters and helping them "tighten" their game.