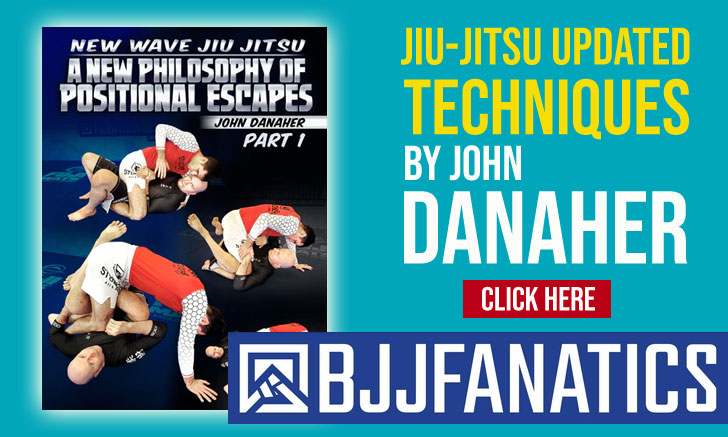 Pablo Lavaselli is an Argentinian grappler who competes in the black belt division of the sport's international black belt circuit – a rank awarded to him by Eduardo Duarte. Widely regarded as one of his generation's top lightweights, a reputation earned while battling in the International Brazilian Jiu-Jitsu Federation (IBJJF) and Abu-Dhabi Jiu-Jitsu Pro (AJP) tours, one of Lavaselli's most impressive achievements has been his training methodology, considering that most of Pablo's development in the sport occurred under no coaching supervision as the Buenos Aires native trained mainly from his residence, with friends, from blue to black belt.
Pablo Lavaselli Jiu-Jitsu
Full Name: Pablo Lavaselli
Nickname: N/A
Lineage: Carlos Gracie > Carlson Gracie >Andre Pederneiras > Eduardo Duarte > Pablo Lavaselli
Main Achievements:
1st Place CBJJ Brazilian Nationals (2022)
1st Place IBJJF American Nationals (2022)
1st Place AJP Abu Dhabi World Pro (2021 / 2021+)
1st Place AJP South America Continental Pro (2022)
2nd Place IBJJF Pan Championship (2023)
2nd Place AJP Abu Dhabi World Pro (2022)
2nd Place IBJJF American Nationals (2020)
Main Achievements (Colored Belts):
1st Place CBJJE World Championship (2018 brown)
1st Place AJP South American International (2019 brown)
1st Place AJP South American Continental Pro (2018 brown)
1st Place AJP Argentina National Pro (2017 purple)
2nd Place IBJJF American Nationals (2019 brown)
2nd Place AJP Abu Dhabi World Pro (2018 brown)
2nd Place AJP Grand Slam, RJ (2018 brown)
3rd Place CBJJ Brazilian Nationals (2017 purple)
3rd Place AJP Abu Dhabi World Pro (2019 brown)
+ The AJP federation ran two Abu Dhabi World Pro events in 2021, one in April and another in November, the "+" sign represents the 2nd event, in November.
Favorite Position/Technique: Berimbolo
Weight Division: Peso Leve (76,00 kg / 168.0 lbs)
Team/Association: Renzo Gracie
Pablo Lavaselli Biography
Pablo Lavaselli was born on May 31, 1995, in Buenos Aires, Argentina, where he grew up.
As a child, Lavaselli was adept at physical activities, with tennis being one of his passions and a sport he played extensively up until his teens. As he started reaching adulthood, however, Pablo lost his interest for the courts and understood he was training out of habit and for the many friendships he had in the game. Once he realized that sentiment, he decided to quit and turned towards mixed martial arts (MMA), a sport he had grown fond of.
At the age of 17, Pablo Lavaselli joined an MMA gym where a friend of his already trained. Although with the intention of testing his skills inside the fighting cage at some point, the young Argentinian soon realized he had much more fun in the grappling classes than he did in the striking ones. For that reason, he chose to leave the MMA academy and join a jiu-jitsu one.
Team 360 in Belgrano, Buenos Aires, was Pablo's home for a while with coach Eduardo Amarante – the man who graded Lavaselli up until his blue belt. Shortly after the grading, however, Lavaselli decided to sever ties with coach Amarante due to personal differences and started training at home, with friends.
With vast experience as a tennis player, Pablo had the work ethic as well as a strong idea of how his training should be structured. He built a mini gym, with mats at his residence and invited friends and others to come. There was no shortage of training partners for Lavaselli, as such his career, although very much under a "ronin" style training regime, did not stagnate.
During this process of training at his residence with friends and people of different gyms, Pablo connected with Eduardo Duarte and Miguel Alderete of Nova União. Although not part of these two black belts' academies, they took charge of Lavaselli's promotions, Duarte being the one who graded Pablo with his black belt on August 3, 2019.
Early in 2020, Lavaselli was invited by Andre Porfirio to come to Orlando, and train with Porfiro for a while, a move also supported by a BJJ project named "Agora", led by Patrick Cooligan, which helps talented young athletes with their first steps in the sport. There Pablo had access to the best grappling circuit in the world, the USA, earning high praise when competing on the IBJJF circuit.
Pablo Lavaselli Grappling Record
93 WINS
BY POINTS


BY ADVANTAGES




BY SUBMISSION




BY DECISION




BY PENALTIES




BY DQ



31 SUBMISSIONS WINS
#214eb8
Choke from back
52
16
#d1212a
Inside heel hook
6
2
#224aba
Omoplata choke
3
1
#ff9124
Bow and arrow
3
1
#bf1f6c
Crucifix choke
3
1
#22c9a5
Reverse triangle
3
1
28 LOSSES
BY POINTS


BY ADVANTAGES




BY SUBMISSION




BY DECISION




BY PENALTIES




BY EBI/OT



3 SUBMISSIONS LOSSES
#86e620
50/50 armbar
33
1
Pablo Lavaselli Fight History
ID
Opponent
W/L
Method
Competition
Weight
Stage
Year
20986

Mauricio Gomez

L
Referee Decision
Jitz King
75KG
4F
2019
22311

Natan Chueng

Natan Chueng
L
Pts: 2x0
Grand Slam RJ
77KG
SF
2019
22316

Diego Ramalho

Diego Ramalho
L
Pts: 4x2
Grand Slam RJ
77KG
3RD
2019
22567

Bruno Bressan

L
Pts: 2x0
South American
76KG
R2
2019
23304

Paulo Gabriel

Paulo Gabriel
L
Adv
New Orleans Open
76KG
F
2020
24024

Lucas Valle

L
Referee Decision
Grand Slam MIA
77KG
4F
2020
24032

Marcio Andre

Marcio Andre
L
Pts: 1x0
Grand Slam MIA
77KG
3RD
2020
24566

Alef Brito

Alef Brito
L
Pts: 4x4, Adv
American Nats
76KG
F
2020
24616

Michael Salazar

L
Armbar
American NGN
79KG
4F
2020
24968

Lucas Valle

L
Referee Decision
Orlando Open
82KG
F
2020
25180

Rodrigo Gortari

L
Pts: 2x0
B2 Grappling
ABS
R1
2021
25524

Adriano Araujo

L
Pts: 1x0
Grand Slam AD
77KG
SF
2021
25529

Espen Mathiesen

Espen Mathiesen
L
Pts: 1x0
Grand Slam AD
77KG
3RD
2021
28673

Johnatha Alves

Johnatha Alves
L
Pts: 7x2
Nashville Open
76KG
F
2021
29031

Johnatha Alves

Johnatha Alves
L
Pts: 2x0
JJ CON
76KG
F
2021
29496

Murilo Amaral

Murilo Amaral
L
Referee Decision
World Champ.
76KG
R1
2021
30928

Alan Sanchez

Alan Sanchez
L
EBI/OT
EBI 19
77KG
SF
2022
32916

Leo Silva

Leo Silva
L
DQ
World Champ.
76KG
8F
2022
33679

Matheus Gabriel

Matheus Gabriel
L
50/50 armbar
Austin SMO
76KG
F
2022
34598

Israel Sousa

Israel Sousa
L
Pts: 2x0
Grand Slam MIA
69KG
SF
2022
34603

Ademir Barreto

Ademir Barreto
L
Botinha
Grand Slam MIA
69KG
RPC
2022
35776

Luiz Paulo

Luiz Paulo
L
Pts: 0x0, Adv
BJJ Stars
76KG
4F
2022
36326

Diego Sodre

Diego Sodre
L
Pts: 6x2
World Pro
69KG
F
2022
36670

Carlos Henrique

Carlos Henrique
L
Pts: 4x2
Waco Open
76KG
F
2022
37329

Matheus Galvao

L
Pts: 0x0, Adv
Austin WNGO
79KG
F
2023
37856

Joao Mendes

Joao Mendes
L
Pts: 2x0
Dallas Open
76KG
SF
2023
38390

Johnatha Alves

Johnatha Alves
L
Pts: 8x0
Pan American
76KG
F
2023
40254

Murilo Amaral

Murilo Amaral
L
Pts: 2x2, Adv
World Champ.
76KG
8F
2023
20983

Jason Hayden

W
Pts: 4x0
Jitz King
75KG
R1
2019
22298

Robson Sa

W
Pts: 2x2, Adv
Grand Slam RJ
77KG
R1
2019
22304

Vinicius Cruz

W
Pts: 2x0
Grand Slam RJ
77KG
R2
2019
22307

Diego Ramalho

Diego Ramalho
W
Referee Decision
Grand Slam RJ
77KG
4F
2019
22315

Guilherme Rocha

Guilherme Rocha
W
Pts: 4x2
Grand Slam RJ
77KG
RPC
2019
22562

Winicius Pereira

W
Pts: 8x6
South American
76KG
R1
2019
23232

Michael Danyus

W
Omoplata choke
Atlanta WO
76KG
R1
2020
23234

Gilson Nunes

Gilson Nunes
W
Pts: 2x0
Atlanta WO
76KG
4F
2020
23235

Dylan White

W
Choke from back
Atlanta WO
76KG
SF
2020
23237

Gianni Grippo

Gianni Grippo
W
Referee Decision
Atlanta WO
76KG
F
2020
23301

Kaisar Saulebayev

W
Pts: 4x2
New Orleans Open
76KG
4F
2020
23303

Joshua Keung

W
Choke from back
New Orleans Open
76KG
SF
2020
23456

Riccardo Galli

W
Armbar
Canada Pro
77KG
RR
2020
23457

Fabricio Barbarotti

Fabricio Barbarotti
W
Pts: 2x0
Canada Pro
77KG
F
2020
24029

Ricky Semiglia

W
Pts: 7x1
Grand Slam MIA
77KG
RPC
2020
24031

Johnny Tama

Johnny Tama
W
Pts: 3x2
Grand Slam MIA
77KG
RPC
2020
24286

Dylan White

W
Bow and arrow
Foley Open
77KG
SF
2020
24287

Alexander Lane

W
Points
Foley Open
77KG
F
2020
24391

Orlando Castillo

W
Pts: 2x2, Adv
Orlando BJJ
76KG
F
2020
24397

Alexandre Molinaro

Alexandre Molinaro
W
Referee Decision
Houston Open
76KG
F
2020
24558

Gabriel Silva

W
Pts: 2x2, Adv
American Nats
76KG
R1
2020
24564

Osvaldo Moizinho

Osvaldo Moizinho
W
Pts: 6x6, Adv
American Nats
76KG
SF
2020
24963

Christopher Torres

W
Choke from back
F2W 159
77KG
SPF
2020
24966

Christopher Hargett

W
Choke from back
Orlando Open
82KG
4F
2020
24967

Rehan Muttalib

W
Choke from back
Orlando Open
82KG
SF
2020
25046

N/A

W
Choke from back
AB Championship
76KG
4F
2021
25047

I. Feliz

W
Adv
AB Championship
76KG
SF
2021
25048

N/A

W
Pts: 2x2, Adv
AB Championship
76KG
F
2021
25049

N/A

W
Armbar
AB Championship
ABS
SF
2021
25050

E. Roque

W
Referee Decision
AB Championship
ABS
F
2021
25176

James Mogollon

W
Inside heel hook
B2 Grappling
84KG
4F
2021
25177

Felipe Schiavon

W
Referee Decision
B2 Grappling
84KG
SF
2021
25522

Hilton Leao

W
Crucifix choke
Grand Slam AD
77KG
4F
2021
25527

Kevin Cuervo

W
Pts: 11x2
Grand Slam AD
77KG
RPC
2021
25664

Andre Cantanhede

W
Pts: 2x0
World Pro
77KG
4F
2021
25667

Adriano Araujo

W
Pts: 5x2
World Pro
77KG
SF
2021
25668

Espen Mathiesen

Espen Mathiesen
W
Pts: 5x4
World Pro
77KG
F
2021
28670

Kenya Yamanaka

W
Reverse triangle
Nashville Open
76KG
4F
2021
28671

Nick Salles

Nick Salles
W
Pts: 6x6, Adv
Nashville Open
76KG
SF
2021
28694

Clay Mayfield

W
Inside heel hook
Nashville NGO
79KG
F
2021
29028

Rodrigo Freitas

Rodrigo Freitas
W
Choke from back
JJ CON
76KG
4F
2021
29030

Daniel Diniz

Daniel Diniz
W
Pts: 2x2, Adv
JJ CON
76KG
SF
2021
29189

Mauricio Ospina

W
Pts: 3x0
World Pro
69KG
R1
2021
29194

Bilal Benmahammmed

W
Pts: 2x0
World Pro
69KG
4F
2021
29195

Youngseung Cho

Youngseung Cho
W
Pts: 4x1
World Pro
69KG
SF
2021
29197

Israel Sousa

Israel Sousa
W
Pts: 2x0
World Pro
69KG
F
2021
30919

Nathan Orchard

W
Kimura
EBI 19
77KG
R1
2022
30925

Aaron Harris

W
RNC
EBI 19
77KG
4F
2022
32084

Jadson Araujo

W
Pts: 3x0
SA Cont. Pro
77KG
4F
2022
32088

Wesley Possamai

W
RNC
SA Cont. Pro
77KG
SF
2022
32090

Lucas Protasio

Lucas Protasio
W
Pts: 3x0
SA Cont. Pro
77KG
F
2022
32155

Leandro Rounaud

Leandro Rounaud
W
Pts: 2x2, Adv
Brasileiro
76KG
R1
2022
32159

Ygor Rodrigues

Ygor Rodrigues
W
Choke from back
Brasileiro
76KG
4F
2022
32161

Vitor Oliveira

Vitor Oliveira
W
Pts: 0x0, Adv
Brasileiro
76KG
SF
2022
32162

Luiz Santos

W
Pts: 2x2, Adv
Brasileiro
76KG
F
2022
33397

Chance Anthony

W
Armbar
American Nat.
76KG
4F
2022
33400

Nick Salles

Nick Salles
W
Pts: 8x0
American Nat.
76KG
SF
2022
33402

Michael Liera

Michael Liera
W
Pts: 4x2
American Nat.
76KG
F
2022
33676

Manuel Robert

W
Choke from back
Austin SMO
76KG
4F
2022
33678

Kevin Mahecha

Kevin Mahecha
W
Pts: 4x2
Austin SMO
76KG
SF
2022
33707

Cody Orrisson

W
Pts: 6x0
Austin SMNGO
73KG
4F
2022
33710

Lukete Silva

Lukete Silva
W
Pts: 4x4, Adv
Austin SMNGO
73KG
SF
2022
33712

Jordan Holy

W
Pts: 11x0
Austin SMNGO
73KG
F
2022
34592

Juan Calderon

W
Choke from back
Grand Slam MIA
69KG
R1
2022
34596

Suraj Budhram

W
Pts: 2x2
Grand Slam MIA
69KG
4F
2022
34710

Yue Goh

W
Pts: 2x0
JJ Con
76KG
R1
2022
34715

Eduardo Roque

Eduardo Roque
W
Pts: 2x2, Adv
JJ Con
76KG
4F
2022
34720

Alef Brito

Alef Brito
W
Choke from back
JJ Con
76KG
SF
2022
34721

Danilo Moreira

Danilo Moreira
W
Choke from back
JJ Con
76KG
F
2022
35198

Elijah Dorsey

Elijah Dorsey
W
Referee Decision
Atlanta FO
76KG
SF
2022
35199

Kevin Mahecha

Kevin Mahecha
W
Pts: 2x0
Atlanta FO
76KG
F
2022
36176

Alexander Seaver

W
Choke from back
Nashville Open
76KG
SF
2022
36177

Kevin Mahecha

Kevin Mahecha
W
Points
Nashville Open
76KG
F
2022
36315

Larman Leon

W
Pts: 6x3
World Pro
69KG
R1
2022
36320

Abdullah Nabas

W
Triangle
World Pro
69KG
4F
2022
36324

Matias Estevez

Matias Estevez
W
Pts: 2x0
World Pro
69KG
SF
2022
36668

Felipe Brito

W
Choke from back
Waco Open
76KG
SF
2022
36680

Lucas Alcantara

W
Choke from back
Waco Open
ABS
4F
2022
36683

Filipe Pimentel

W
Pts: 2x2, Adv
Waco Open
ABS
SF
2022
36684

Arthur Detanico

Arthur Detanico
W
Pts: 0x0, Adv
Waco Open
ABS
F
2022
36695

Leo Silva

Leo Silva
W
Referee Decision
Waco NGO
79KG
SF
2022
36696

Matheus Galvao

W
Pts: 2x0
Waco NGO
79KG
F
2022
37305

Henry Clark

W
Pts: 0x0, Adv
Austin WO
76KG
4F
2023
37306

Jose Perez

W
Pts: 6x6, Adv
Austin WO
76KG
SF
2023
37549

Ari Pollan

W
Pts: 6x0
Atlanta WO
76KG
SF
2023
37551

Brandon Perry

W
Choke from back
Atlanta WO
76KG
F
2023
37854

Henry Clark

W
Kimura
Dallas Open
76KG
4F
2023
37923

Daniel Sathler

Daniel Sathler
W
Pts: 8x2
LA Open
76KG
SF
2023
37924

Joao Mendes

Joao Mendes
W
Pts: 2x0
LA Open
76KG
F
2023
38378

Lucas Alcantara

W
RNC
Pan American
76KG
8F
2023
38386

Leon Larman

Leon Larman
W
Pts: 2x0
Pan American
76KG
4F
2023
38388

Alef Brito

Alef Brito
W
Referee Decision
Pan American
76KG
SF
2023
40242

Max Lindblad

Max Lindblad
W
Pts: 8x6
World Champ.
76KG
R1
2023