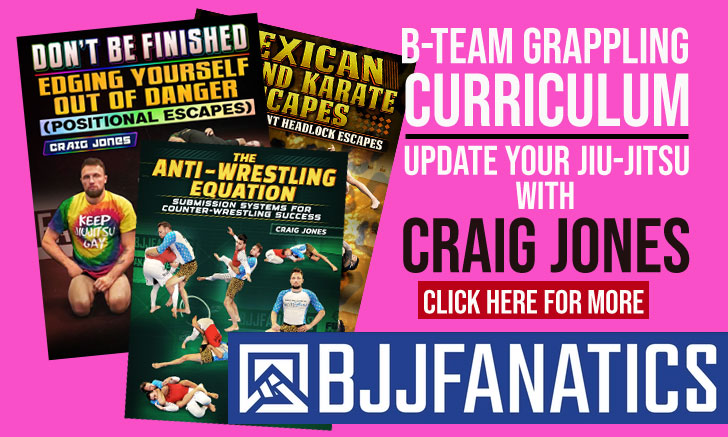 Roger Coelho is a Brazilian Jiu Jitsu black belt under Jorge Patino and Roberto Godoi with many important medals in the BJJ circuit to his credit. A former Brazilian National Champion and World Cup Champion (to name a few), Coelho also has experience in MMA (Mixed Martial Arts). He has also been involved in the development of the sport in Costa Rica, where he runs a school.
Roger Coelho in Detail
Full Name: Roger Dias Coelho
Lineage: Mitsuyo Maeda > Carlos Gracie > Helio Gracie >Rickson Gracie > Marcelo Behring > Waldomiro Perez > Roberto Godoi/Jorge Patino > Roger Coelho
Main Achievements:
World Cup Champion (2005 – CBJJE)
2x Brazilian National Champion (2000 brown, 2002 black)
Sao Paulo State Circuit Champion (2004 absolute)
3x Sao Paulo Champion (1999, 2000, 2001 – FPJJ)
3x Santos City Open Champion (1996, 1997, 1999)
World Silver Medallist (2003)
World Masters Silver Medallist (2013, 2014)
World Bronze Medallist (2000 brown)
Weight Division: Pesado (94kg/207lbs) & Meio Pesado (88kg/194lbs)
Favourite Position: Helicopter Sweep
Team/Association: ACJJ Team
Roger Coelho Biography
Roger Coelho was born on the 12th of March, 1975 in the city of Santos, State of Sao Paulo – Brazil. He was an avid surfer before watching Royce Gracie compete at the very first UFC tournament, after which he took it upon himself to start learning Jiu Jitsu.
Roger's first coach was Walter Nakagawa, who was a student of Jorge "Bita" Lima, Coelho was 20 years old. As Walter left Santos to go and teach in the capital of the state, he was replaced by a fighter from Teresopolis who was also a student of "Bita", his name was Gilberto Tostes. He stayed under Tostes guidance at the "Flex" academy for a few years, earning his blue and purple belts under the Pitbull Team member. As Tostes also left the beach town of Santos, Roger decided then to affiliate himself with two of most memorable coaches in Sao Paulo, Roberto Godoi and Jorge Patino "Macaco".
On December of 2000, after a terrific year as a brown belt, where he medalled in some of the world's most important events, Roger Coelho received his black belt from both Godoi and Macaco. With the team's rupture a few years later, Roberto would find himself on the opposition side of his former master (Godoi), fighting him on the mats on different occasions and even winning a Brazilian National title with a victory in the final against Roberto Godoi.
He received an invitation to train one of Costa Rica's most prestigious gyms and moved to the Central America country where he helped develop the sport there.
Roger Coelho Fighting @ International Open (2010)