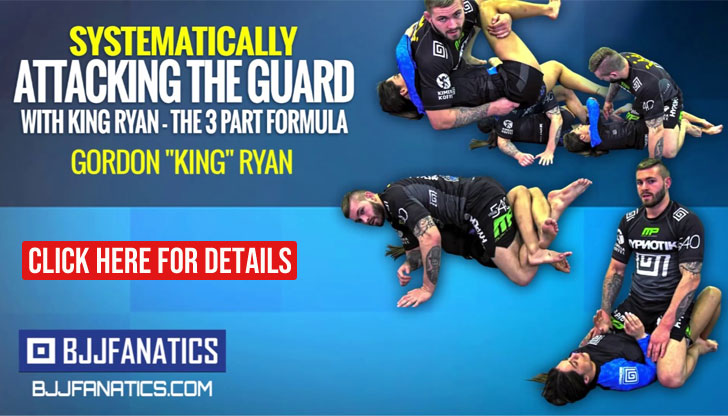 Pedro Duarte is a Brazilian jiu jitsu black belt under Murilo Bustamante, as well as a former World Champion of the sport, known for his close connection with the development of Hilti, one of Scandinavia's strongest grappling academies as well as his work for Palm Sports in the United Arab Emirates (UAE), a company closely linked with the growth of the sport towards worldwide recognition.
Pedro Duarte Jiu Jitsu
Full Name: Pedro Nogueira Duarte
Nickname: n/a
Lineage: M. Maeda > Carlos Gracie > Helio G. > Carlson G. > Murilo Bustamante > Pedro Duarte
Main Achievements:
World Champion (1997 brown)
International Masters & Seniors Champion (2006)
World Championship 3rd Place (2000)
Brazilian National Championship 2nd Place (1996 brown)
Brazilian National Championship 3rd Place (1998/2004)
Weight Division: Leve (76kg/167lbs), Médio (82kg/181lbs), Pesado (94kg/207lbs)
Favorite Position/Technique: n/a
Team/Association: Brazilian Top Team (BTT)
Pedro Duarte Biography
Pedro Duarte was born April 18, 1975 in São José dos Campos (SJC) – state of São Paulo, Brazil.
Although Duarte was born in SJC he moved to Rio de Janeiro at a young age, growing up in the South Zone of the city, namely in the Urca neighbourhood, a place where Murilo Bustamante opened an academy in the late 1980's (at Iate Clube do Rio de Janeiro).
In 1989 Pedro was invited by a few close friends to attend one of Bustamante's classes, after which Duarte immediately fell in love with the martial art going on to spend all his spare time at the gym (7 days per week), from when he was a white belt onwards. This dedication earned him his first national title that same year, as a yellow belt.
Pedro Duarte's dedication was rewarded with many medals throughout the years. One of his biggest competitive achievements was his gold medal at the World Championship in 1997, closing the final with his team mate Roberto Atalla. After the tournament Duarte was awarded his black belt by coach Murilo Bustamante, becoming the first person to go from white to black belt under Bustamante's instruction.
As a black belt, Pedro Duarte partnered with Bustamante opening a gym in the Rio neighbourhood of Leblon. It was through this gym that Pedro Duarte would link to the evolution of jiu jitsu in Scandinavia. In 1999 a few Swedish athletes visited the Duarte/Bustamante academy, these same people interviewed Murilo for a seminar the following year, but as Bustamante followed a busy schedule promoting his mixed martial arts (MMA) career, Pedro was asked to replace him.
The Swedish Academy visited by Duarte at the time was at the early stages of what later became known as Hilti, today one of the top grappling franchises in Northern Europe. Pedro was closely involved in their growth and success in Sweden, Finland and Germany, visiting the academy many times from 2000 onwards.
Pedro Duarte's relationship with the growth of jiu jitsu in the United Arab Emirates (UAE) related back to the early 2000s, when a program interlinking black belt instructors from BTT and promoters of the sport in the UAE was initiated, while also having competed in the ADCC which took place in Abu Dhabi back in 1999. This link would later lead Duarte to organize the finals of the famous tournament in Barcelona (2009).
Although the idea of being more involved with the work developed by the UAE had always been in his mind over the years, Pedro Duarte's workload had postponed his intentions for many years. In 2013 however, Lubomir Guedjev – one of the managers of Palm Sports (the organization behind the management of jiu jitsu in the UAE invited Pedro for an interview, which later led to him joining the Palm Sports (PS) team. PS is one of the most influential companies in combat sports owning stakes in the Ultimate Fighting Championship (UFC) and many other important sporting organizations. Their unique work towards improving the future of jiu jitsu has been of great relevance to the grappling community, a work solidified by Pedro Duarte's presence.
Pedro Duarte competing at the 2006 International Masters