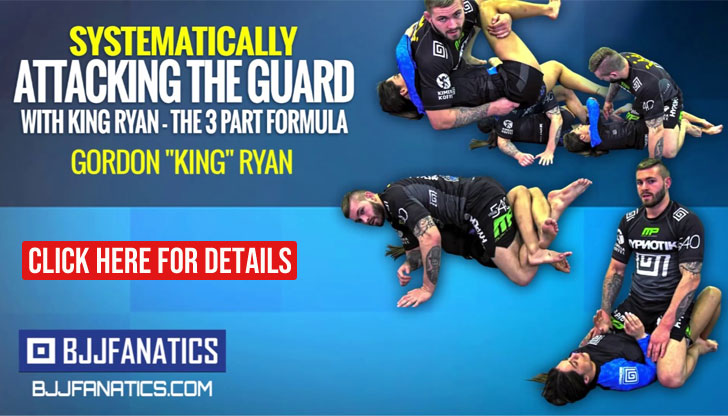 Daniel Beleza is one of the best Brazilian Jiu Jitsu competitors to have come out from the famous "Sazinho" BJJ academy (SAS) located in Fortaleza, Brazil. A black belt since December 2000 Daniel Beleza has obtained several important titles such as Pan American champion and World Cup champion (CBJJO). Following a certain BJJ black belt trend at the turn of the millenium Daniel Beleza made the transition across to the United States to coach and compete, having settled in Pennsylvania. Daniel Beleza is also from an unusual "non-Gracie/Maeda" lineage, being instead from the line of Takeo Iano and Master Francisco Sá.
Daniel Beleza Jiu Jitsu
Full Name: Daniel Beleza G. de Andrade
Nickname: n/a
Lineage: Takeo Iano > Master Francisco Sá > Carlos Pinto Sá "Sazinho" > Daniel Beleza
Main Achievements:
World Master Jiu-Jitsu IBJJF Championship (1999, 2009, 2013, 2015)
World Cup Champion – CBJJO (2007)
Pan American Champion (2015, 2013, 2009, 1999)
World Championship 2nd Place (2001, 2015)
Brazilian National Championship 2nd Place (2008)
World Championship 3rd Place (2013, 2010, 2009, 2008, 2006)
New York International Open Champion (2015, 2014, 2013, 2012, 2011, 2010, 2009)
Boston International Open Champion (2015, 2014, 2013, 2012, 2011)
Miami International Open Champion (2012, 2011)
Atlanta International Open Champion (2015)
Boca Raton International Open Champion (2014)
Weight Division: Pluma (64kg-141lbs)
Favourite Technique: Flying Triangle
Team/Association: SAS (Sa Team)
Daniel Beleza Biography
Daniel Beleza was born on the 2nd of April, 1976 in Rio de Janeiro – Brazil. He and his family moved to Fortaleza when Daniel was 8 years old and it was in the North-eastern city that Daniel made his initiation in Martial arts, first through Kickboxing at age 14 and 4 years later in Jiu Jitsu.
He found BJJ after many of his friends joined a gym (the Nova Uniao – CE, now named SAS) and repeatedly asked him to tag along. When Daniel Beleza did his first class he realized he had found his true calling. Training under Carlos Pinto Sá (mostly known as "Sazinho") Daniel's became one of the best fighters in the state and in the country.
A firm believer in God and that perseverance can conquer everything; he managed to put his mark on the BJJ world on several occasions, a rare event for someone living in the Northeast of Brazil, a region steaming with talent, but where sometimes the lack of funding inhibits the fighters to compete at the highest level.
In mid 2008 Daniel Beleza decided to move to the United States seeking to compete at the highest level, as most big competitions are held in the USA. He established an academy in York, Pennsylvania.
ACA headquarters:
517 Carlisle Avenue York PA 17401
TPH: 7176591625
WB: yorkaca.com
Banner picture by Doug Klein.
Daniel Beleza vs Gabriel dos Santos

Daniel Beleza at the NY Open 2010