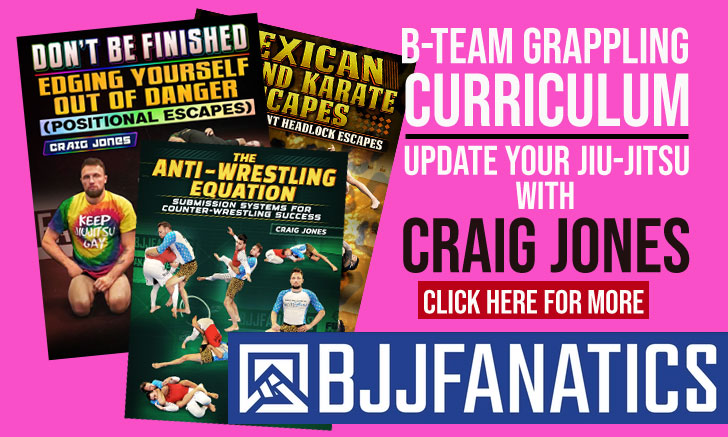 Francisco Pinto Sá, commonly known as "Sázinho" Francisco, is a Brazilian jiu jitsu black belt under Master Francisco Sá, being often revered by the grappling community as one of Ceará state's most important figures, due to his efforts in the development of this martial arts style in the northeastern region of Brazil. Sázinho is also known as one of the founders of the SAS team association, and for his coaching talent, having developed important grapplers such as Daniel Beleza, Marcus Aurélio, Hermes França, Wilson Gouveia and many others.
Sázinho Jiu Jitsu
Full Name: Francisco Carlos Pinto Sá
Nickname: "Sázinho" which means "little Sá" or "Sá Junior".
Lineage: Takeo Iano > Francisco Sá > Francisco Pinto Sá
Main Achievements: n/a
Weight Division: n/a
Favorite Position/Technique: n/a
Team/Association: SAS
Francisco Sázinho Biography
Francisco Sá (junior) was born on March 13, 1964 in Fortaleza – Brazil, being the firstborn son of Master Francisco Sá (9th degree red belt in jiu jitsu). Francisco's younger brothers (Guybson Sá and Robson Sá) also became accomplished.
Although the Gracie family wandered through the state of Ceará during the 1940's through Carlos Gracie, with George Gracie also spending some time in the northeastern region of Brazil, jiu jitsu did not settle and the only grappling institution remaining by the 1990's was the Sá academy, led by Sázinho's father – Francisco Sá (RIP) and its affiliates. Sázinho progressed through the jiu jitsu belt system under his father's guidance, earning his black belt in 1985, taking over the role of head coach as Master Sá grew older.
A well educated man (Sázinho has degrees in both law and physical education), Francisco Pinto Sá understood how the martial art had stagnated in the region by following the same unaltered curriculum set during the 1950's. Seeing the evolution jiu jitsu had in Rio de Janeiro thanks to its sporting streak, Sázinho started organizing tournaments in the hope that these would cause the same effect in the state of Ceará. The tournaments, named Copa Kron, were celebrated in the region bringing athletes from many neighbouring states, connecting otherwise isolated jiu jitsu academies.
Sázinho's love for jiu jitsu also led him to break from his own comfort zone in the early 1990's, when he started paying regular trips to Rio de Janeiro to learn and train with the best in the sport/martial art.
In Rio de Janeiro Sázinho joined André Pederneiras' classroom, learning from one of the most innovative jiu jitsu academies in the country at the time. The two coaches would merge teams in 1995 with the Sá academy becoming an affiliate of Nova União (NU).
With the help of a well structured team in Rio de Janeiro the Sá academy started producing high level athletes, the first one being Marcus Aurélio, quickly followed by Hermes França, Wilson Gouveia (all three later became well known mixed martial arts fighters), but also Guybson Sá, Daniel Beleza and countless others.
In 2009, after nearly 15 years of affiliation, Sázinho severed ties with NU to revive his own association SAS. Presided by him, the association grew tremendously in northeastern Brazil, and in the United States of America thanks to the efforts of Guybson Sá (Sázinho's middle brother), Daniel Tavares, Daniel Beleza, etc.
While helping the growth of the SAS network, in 2013 Sázinho also presided a new jiu jitsu federation, in an effort to raise awareness to the grappling being developed in his region. This organization, named Confederação Brasileira de Lutas Profissionais (CBLP), was well received with its first tournament CBLP Brazilian National signing up over 1200 athletes, a success that carried over to CBLP's Pan American and World tournaments.