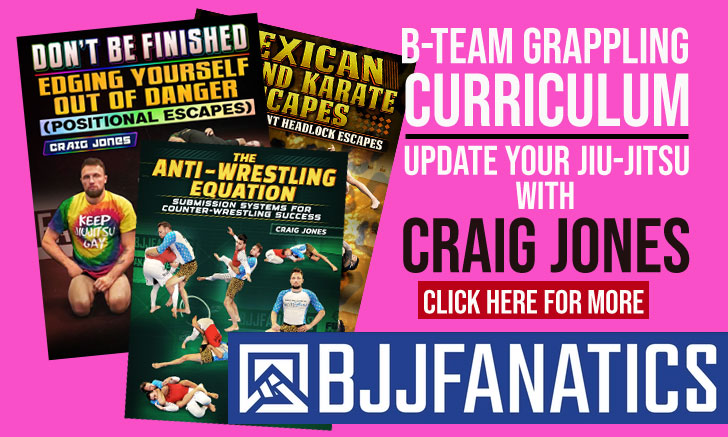 Jair Lourenço is one of the top Brazilian Jiu Jitsu & MMA coaches in the world, having brought to the limelight a legion of incredible fighters such Renan Barão, Gleison Tibau, Michele Tavares, Jussier "Formiga", Arlisson "Kiki", Marcelo "Caneta", Ronny Markes, Claudia Gadelha to name a few, helping to put the northeast region of Brazil on the BJJ map.
Jair Lourenco Jiu Jitsu
Full Name: Jair Lourenço Medeiros
Lineage: Mitsuyo Maeda > Carlos Gracie > Carlson Gracie > André Pederneiras > Jair Lourenço
Main Achievements:
World Champion (2010 Senior – CBJJE)
European Champion (2009 Master – CBJJE)
Internationals Masters & Seniors Silver Medallist (2010)
Brazilian National Bronze Medallist (1997 brown)
Favourite Position/Technique: n/a
Weight Division: Peso Leve (76kg/167lbs)
Team/Association: Kimura/Nova União
Jair Lourenço Biography
Jair Lourenço was born in Natal, state of Rio Grande do Norte, Brazil. He discovered Jiu Jitsu in the early 1990's and trained for a short spell with instructor Banni Cavalcanti. As he received his blue belt, Jair opened up his own small gym and started training mainly with friends and whoever wanted to come in and train. These were the early days of the Equipe Kimura.
Being incredibly creative and with a keen eye for detail, Jair Lourenco picked up a strong following and his academy began to bear fruits in local tournaments. As time went by, Jair felt the need to be supported by a bigger organization in order for his team to compete in sanctioned tournaments around the country. With such a good track record, it was easy to find a established academies willing to join forces with the team from the northeast and so Kimura joined Kioto.
The bond between Kimura and Nova Uniao came in 1997, when Jair was a brown belt. He came toRio de Janeiro on occasion, and noticing that the training at Nova Uniao was more suitable for himself and his students, Jair decided to shake hands with Andre Pederneiras, cutting the string with Kioto in order to start his long and prosperous relationship with Nova Uniao.
The strong MMA focus of Jair Lourenco also helped Nova Uniao's MMA roster, adding several important fighters to their team such as Dinarte Lima Junior (AKA Dinarte "Silva"), Michele Tavares, Gleison Tibau, Renan Barao, Jussier "Formiga", Silmar Rodrigues, Ronny Markes and many others.
Jair Lourenço vs Walternei Dias

Jair Lourenço vs Cassio Germano