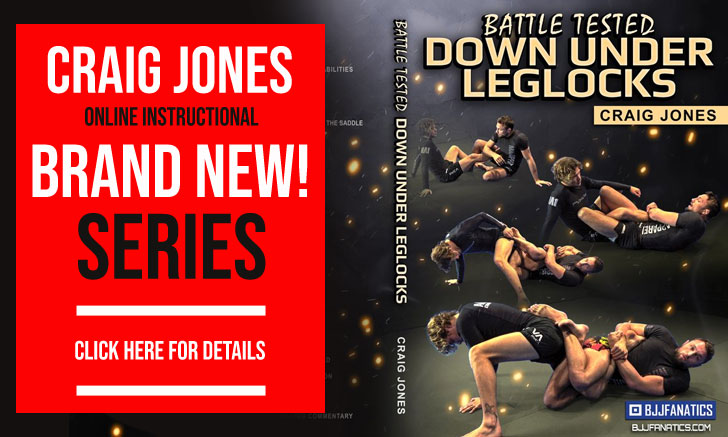 Shane Jamil Hill-Taylor, commonly referenced as Shane Hill-Taylor, or plain Jamil Hill is one of the top jiu-jitsu athletes of his generation and a product of Team Lloyd Irvin's kids' program. One of the top American born competitors on BJJ's grappling scene, Shane Jamil Hill-Taylor made a name for himself in the lower belt divisions of the sport by conquering numerous important championships, including 3 IBJJF World titles as a blue, purple and brown belt, which cemented the case for his black belt, earned from the hands of Lloyd Irvin on June 2016.
Shane Jamil Hill-Taylor Jiu Jitsu
Full Name: Shane Jamil Hill-Taylor
Nickname: n/a
Lineage: Mitsuyo Maeda > Carlos Gracie > Helio Gracie > Rickson Gracie > Jorge Pereira > Leonardo Dalla > Lloyd Irvin > Shane Hill-Taylor
Main Achievements:
IBJJF World Champion (2018)
SPYDER Invitational Champion (2017)
IBJJF Pan American 2nd Place (2018/2019)
IBJJF Pan American 3rd Place (2017)
Main Achievements (Colored Belts):
IBJJF World Champion (2015 purple, 2016 brown)
IBJJF Juvenile World Champion (2012 blue)
IBJJF Pan American Champion (2012/2014 blue)
IBJJF NY BJJ Pro Champion (2014* purple)
IBJJF NY Spring Open Champion (2014 blue, 2015** purple, 2016 brown)
IBJJF Juvenile World Championship Runner-up (2010 blue juv)
IBJJF Boston Winter Open Championship Runner-up (2013 blue)
IBJJF World Championship 3rd Place (2017 black, 2011 blue juv)
IBJJF Pan American Championship 3rd Place (2015 purple)
* Absolute
** Weight and absolute
Favorite Position/Technique: Omoplata
Weight Division: Peso Pena (70,00 kg / 168.0 lbs)
Team/Association: Team Lloyd Irvin
Jamil Hill-Taylor Biography
Shane Jamil Hill-Taylor was born on December 8, 1995 in Suitland, Maryland – United States of America.
Growing up very connected with sports, Shane played football and practiced taekwondo in his early childhood. Jiu-jitsu crossed Jamil's path at the age of 8 when he was convinced by a few friends to join Team Lloyd Irvin's (TLI) Summer camp. The experience greatly enhanced his interest in grappling as he explained:
During my first week of camp I was told to pass one of the grappling kids guard, and for 5 minutes I tried to run around the legs with no success. From that moment on I wanted to train and at the end of the Summer I was put into the grappling program. – Shane Hill-Taylor
At TLI's jiu-jitsu kids program Shane met Donald Achnick (also known as "Master Donnie"). Achnick became a strong influence in Hill-Taylor's development as a BJJ athlete, following Jamil's evolution throughout all belts.
Shane Hill-Taylor first started competing in 2005, immediately falling in love with the tournament aspect of this martial art/sport. His interest expanded further once Shane witnessed (from the sidelines) his first IBJJF World Championship back in 2009. He decided then he wanted to pursue a career as a professional grappler, competing the following year in the sport's most important tournament, placing second in the blue belt juvenile division.
Shane's jiu-jitsu skills showed potential for greatness from early on, pilling important titles to his vast grappling resume, including 3 world titles and 2 Pan American titles in the lower belt divisions. Trophies that led Hill-Taylor to his black belt, a promotion that occurred in June 2016.
Jamil Hill-Taylor Grappling Record
46 WINS
BY POINTS


BY ADVANTAGES




BY SUBMISSION




BY DECISION




BY PENALTIES




BY DQ



22 SUBMISSIONS WINS
#86e620
Choke from back
14
3
#fad223
Bow and arrow
5
1
#03861f
Arm in ezekiel
5
1
8 LOSSES
BY POINTS


BY ADVANTAGES




BY SUBMISSION




BY DECISION




BY PENALTIES




BY DQ



0 SUBMISSION LOSSES
Jamil Hill-Taylor Fight History
ID
Opponent
W/L
Method
Competition
Weight
Stage
Year
12018

Osvaldo Moizinho

Osvaldo Moizinho
L
DQ
Pan American
70KG
SF
2017
12959

Rubens Charles

Rubens Charles
L
Referee Decision
World Champ.
70KG
SF
2017
13301

Gianni Grippo

Gianni Grippo
L
Referee Decision
FIVE Super League
70KG
F
2017
13555

Gianni Grippo

Gianni Grippo
L
Points
Washington Open
76KG
F
2017
13852

Gianni Grippo

Gianni Grippo
L
Pts: 2x0
No Gi Pan Am.
67KG
F
2017
15167

Gianni Grippo

Gianni Grippo
L
Pts: 2x2, Adv
Pan American
70KG
F
2018
16666

J. Alves

L
Pts: 0x0, Adv
Spider Inv. 4F
76KG
SPF
2018
19115

Matheus Gabriel

Matheus Gabriel
L
Pts: 4x4, Pen
Pan American
70KG
F
2019
10428

Eddie Aponte

W
RNC
NAGA BATB
70KG
SF
2016
10429

Joseph Bubble

W
Short choke
NAGA BATB
70KG
F
2016
12009

Gianni Grippo

Gianni Grippo
W
Referee Decision
Pan American
70KG
8F
2017
12015

Silvio Duran

Silvio Duran
W
Bow and arrow
Pan American
70KG
4F
2017
12253

Silvio Duran

Silvio Duran
W
Pts: 2x2, Adv
NY Spring Open
70KG
SF
2017
12254

Windson Ramos

W
Pts: 4x4, Adv
NY Spring Open
70KG
F
2017
12779

Youngseung Cho

W
Pts: 2x2, Adv
Spyder Inv.
70KG
4F
2017
12949

Thiago Macedo

Thiago Macedo
W
Arm in ezekiel
World Champ.
70KG
8F
2017
12957

Fabio Caloi

Fabio Caloi
W
Triangle
World Champ.
70KG
4F
2017
13297

Francisco Iturralde

Francisco Iturralde
W
Referee Decision
FIVE Super League
70KG
4F
2017
13299

Yago Espindola

W
Referee Decision
FIVE Super League
70KG
SF
2017
13554

Andre Monteiro

Andre Monteiro
W
Submission
Washington Open
76KG
SF
2017
13851

Sylvio Duran

W
Referee Decision
No Gi Pan Am.
67KG
SF
2017
14014

Kyungsub Lee

W
Pts: 9x0
Spyder Invitational
76KG
SF
2017
14016

Inseong Jang

Inseong Jang
W
Pts: 4x0
Spyder Invitational
76KG
F
2017
14019

Matheus Godoy

W
Pts: 4x4, Adv
Spyder Invitational
ABS
SPF
2017
14107

Joseph Overstreet

W
Choke
F2W Pro 53
70KG
SPF
2017
14229

Thiago Macedo

Thiago Macedo
W
Choke from back
BJJ NY Pro
70KG
4F
2017
14232

Felipe Simplicio

W
Toe hook
BJJ NY Pro
70KG
SF
2017
14234

Silvio Duran

Silvio Duran
W
Choke from back
BJJ NY Pro
70KG
F
2017
15155

Deivines Lima

W
Canto choke
Pan American
70KG
8F
2018
15162

Samir Chantre

Samir Chantre
W
RNC
Pan American
70KG
4F
2018
15165

Gilson Nunes

Gilson Nunes
W
Pts: 0x0, Adv
Pan American
70KG
SF
2018
15538

Frederico Alves

W
Choke from back
Washington SPO
70KG
SF
2018
15539

Isaac Doederlein

Isaac Doederlein
W
Pts: 2x0
Washington SPO
70KG
F
2018
15556

Khristopher Santos

W
Botinha
Washington SNGO
73KG
F
2018
15628

Bruno Cesar

W
Botinha
F2W Pro 70
70KG
SPF
2018
16222

Thiago Macedo

Thiago Macedo
W
Pts: 0x0, Adv
World Champ.
70KG
R2
2018
16229

Isaque Paiva

Isaque Paiva
W
Pts: 2x0
World Champ.
70KG
4F
2018
16231

Marcio Andre

Marcio Andre
W
Pts: 0x0, Adv
World Champ.
70KG
SF
2018
16233

Leo Saggioro

Leo Saggioro
W
Pts: 4x2
World Champ.
70KG
F
2018
16593

Alexandre Molinaro

Alexandre Molinaro
W
Submission
NY BJJ Pro
70KG
SF
2018
16595

Thiago Macedo

Thiago Macedo
W
Pts: 0x0, Adv
NY BJJ Pro
70KG
F
2018
17076

Felipe Linhares

Felipe Linhares
W
Armbar
Washington SU.O.
70KG
SF
2018
17077

Joao Pereira

W
Katagatame
Washington SU.O.
70KG
F
2018
17755

Jooyoung Cho

W
N/A
Spyder Inv. Final
70KG
SPF
2018
18026

Matheus Gonzaga

Matheus Gonzaga
W
Armbar
NY Fall Open
70KG
F
2018
19108

Brandon Walensky

Brandon Walensky
W
Armbar
Pan American
70KG
8F
2019
19109

Thiago Macedo

Thiago Macedo
W
Pts: 0x0, Adv
Pan American
70KG
4F
2019
19113

Isaac Doederlein

Isaac Doederlein
W
Pts: 2x0
Pan American
70KG
SF
2019
19408

Felipe Linhares

Felipe Linhares
W
Armbar
Washington DCO
76KG
SF
2019
19410

Rodrigo Gortari

W
N/A
Washington DCO
76KG
F
2019
19535

Leo Saggioro

Leo Saggioro
W
Referee Decision
F2W Pro 109
70KG
SPF
2019
19665

Garrett Bishop

W
Submission
NY Spring Open
76KG
4F
2019
19669

Felipe Linhares

Felipe Linhares
W
Points
NY Spring Open
76KG
SF
2019
19671

Johnny Tama

Johnny Tama
W
Adv
NY Spring Open
76KG
F
2019
Shane Hill-Taylor vs John Naples

Shane Hill-Taylor vs Chris Nalls