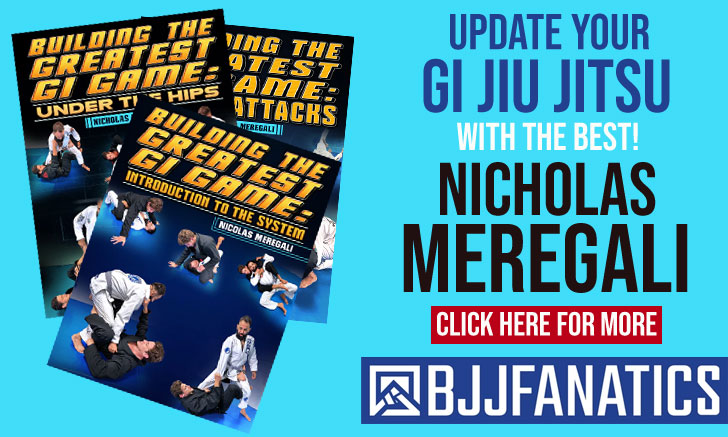 Rani Yahya is a Brazilian jiu jitsu black belt under Athaíde Junior, having won one of the most important submission wrestling tournaments in the world, the ADCC (2007). Rani Yahya also became a well known mixed martial arts (MMA) fighter, having competed at the highest level in organizations such as the Ultimate Fighting Championship (UFC).
Rani Yahya in Detail
Lineage: Mitsuyo Maeda > Carlos Gracie > Helio Gracie > Armando Wridt > Athaide Junior > Rany Yahya
Main Grappling Achievements (in BJJ/Grappling):
ADCC Champion (2007)
World Jiu Jitsu Champion (Purple Belt 2002)
ADCC Silver Medalist (2005)
Weight Division: Peso Pena (70kg).
Favorite technique: Mata Leao (RNC).
Affiliation/Team in BJJ: Athaide Jiu Jitsu.
Rani Yahya Biography
Rani was born in September 12th 1984 in Brazilia, the Capital of Brazil. His first approach to Martial Arts came through Judo, a discipline his parents wanted him to take. When he was 11 years old, due to the hype envolving Jiu Jitsu was receiving at the time through the UFC events, he asked his parents to enroll him in the gentle art.
Rani's talent shined through early on, being the world's youngest world champion ever when he won the Mundial (blue belt juvenile category) at the age of 14. This is stated in his interview to Tatame Magazine on May 29th, 2007. When Rani was 17 years old he won the World Championships again, in the faixa roxa division (purple belt) and the following year he received the brown belt from his master, Athaide Junior, the man who stood beside Rani for most of his career.
After being introduced in 2004 to Rickson Gracie by a friend in common, the Gracie invited Rani to go and train at his academy in California. Accepting the invitation Yahya spent most of a year with the Jiu Jitsu legend polishing his techniques. In an interview to "Terramagazine" in 2009 he also stated that in his time with Rickson he learned some good nutrition tips that helped his overall life quality.
By the time Yahya won his brown belt, all his focus wasgearing towards MMA and no gi grappling competitions, having won his first fight in MMA 2 days after turning 18 years of age. In 2003, Rani made it to the big stage of Grappling tournaments, the ADCC finals. He achieved lost in the Quarter Finals of the event to Leonardo Vieira, and the battles between Leo Vieira and Rany would be some of the tournament's high points for years to follow, as in 2005 and 2007 the two Brazilians clashed again with split results. The 2005 match going to Leozinho Vieira in a very tough fight which had to be decided in the overtime, and the 2007 fight going to Rany Yahya.
In an interview to the Brazilian Press at the end of 2007 (after his submission victory over Leo Vieira at the ADCC), Rany stated that much of his strangle hold's techniques came from the teachings of his Master Athaide and his study of the snakes. Athaide is a Biologist specialized in snake behavior and he bases many of his techniques on the way he sees snakes acting when straggling their preys.
In trying to improve his overall game for MMA, Rani has travelled around the world looking for the best people to train with him. Amongst those people UFC Champion Randi Couture, Pride Champ Dan Henderson, Jiu Jitsu Legend Rickson Gracie, BJJ World Champions Champion Saulo and Xande Ribeiro and many others.
Rany Yahya Grappling Record
18 WINS
BY POINTS


BY ADVANTAGES




BY SUBMISSION




BY DECISION




BY PENALTIES




BY DQ



8 SUBMISSIONS WINS
#5AD3D1
Arm in guillotine
13
1
7 LOSSES
BY POINTS


BY ADVANTAGES




BY SUBMISSION




BY DECISION




BY PENALTIES




BY DQ



4 SUBMISSIONS LOSSES
Rany Yahya Fight History
ID
Opponent
W/L
Method
Competition
Weight
Stage
Year
766

Leonardo Vieira

Leonardo Vieira
L
Pts: 9x0
ADCC
66KG
4F
2003
1078

Mario Reis

Mario Reis
L
Omoplata
World Cup
70KG
R1
2004
1168

Leonardo Vieira

Leonardo Vieira
L
Pts: 6x0
ADCC
66KG
F
2005
1567

Lucas Leite

Lucas Leite
L
Pts: 8x3
GQ All Star Pro
72KG
SF
2007
2241

Rubens Charles

Rubens Charles
L
Kimura
ADCC
66KG
SF
2009
8766

Lachlan Giles

Lachlan Giles
L
Armbar
EBI 5
70KG
4F
2015
14054

Thiago Abreu

Thiago Abreu
L
Guillotine
Brasileiro NoGi
73KG
F
2017
763

Teemu Launis

W
Submission
ADCC
66KG
R1
2003
1162

Mario Delgado

W
Darce choke
ADCC
66KG
R1
2005
1164

Wagnney Fabiano

Wagnney Fabiano
W
Pts: 2x0
ADCC
66KG
4F
2005
1166

Marcio Feitosa

Marcio Feitosa
W
Points
ADCC
66KG
SF
2005
1527

Daniel Aguilar

W
RNC
GQ All Star Pro
72KG
4F
2006
1530

Wilson Reis

Wilson Reis
W
Pts: 11x2
GQ All Star Pro
72KG
SF
2006
1532

Rob Di Censo

W
Arm in guillotine
GQ All Star Pro
72KG
F
2006
1564

Joe Stevenson

W
Pts: 7x0
GQ All Star Pro
72KG
4F
2007
1674

Darrel Moodley

W
Submission
ADCC
66KG
R1
2007
1675

Bruno Chavez

W
Points
ADCC
66KG
4F
2007
1680

Baret Yoshida

Baret Yoshida
W
Points
ADCC
66KG
SF
2007
1681

Leonardo Vieira

Leonardo Vieira
W
RNC
ADCC
66KG
F
2007
2230

Kouhei Yasumi

W
Choke
ADCC
66KG
R1
2009
2236

Jeff Glover

Jeff Glover
W
Points
ADCC
66KG
4F
2009
8760

Jason Buzzard

W
Guillotine
EBI 5
70KG
R1
2015
14049

Ricardo Silva

W
N/A
Brasileiro NoGi
73KG
R1
2017
14051

Victor Matos

W
N/A
Brasileiro NoGi
73KG
4F
2017
14053

Pedro Alcantara

W
N/A
Brasileiro NoGi
73KG
SF
2017