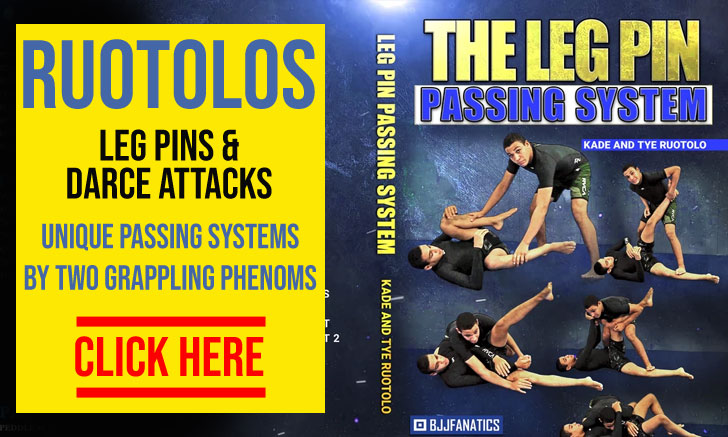 Jacob McKee, commonly known as 'Budo Jake', is a 3rd degree aikido black belt as well as a Brazilian jiu jitsu black belt, the later awarded by Carlos Gracie Junior of the Gracie Barra academy. Jake is also the co-founder of BudoVideos, one of martial arts' largest retailers/producers, as well as being a respected host of a number of jiu jitsu related programs such as 'This Week in BJJ', 'Rolled Up',' IBJJF TV' and several live grappling broadcasts, produced by his company which have helped present the image of jiu jitsu in a professional manner, broadening the audience of the sport.
Budo Jake Jiu Jitsu
Full Name: Jacob James McKee
Nickname: Budo Jake, due to his role in the BudoVideos company.
Lineage: Mitsuyo Maeda > Carlos Gracie Sr. > Helio Gracie > Carlos Gracie Junior > Jacob McKee
Main Achievements:
American National Champion (2013 Senior 1, black belt)
Las Vegas Summer Open 2nd Place (2013 Senior 1, black belt)
Favorite Position/Technique: Omoplata
Weight Division: Peso Pena (70kg/154lbs)
Team/Association: Gracie Barra
Merchandise:
Budo Jake Biography
Jake McKee was born on July 9th, 1974 in St. Charles, Missouri. Jake started practising martial arts at the age of 12, through karate and later kempo, both of which he did not pursue for long. He found aikido, later in life, a martial art that truly shaped his drive to better himself. this same drive led Budo Jake to Japan, where he lived from 1999 to 2002. During the time spent in Japan, Jake set up contacts with producers of Japanese martial arts content, these contacts would serve as the foundation for the release of BudoVideos.
BudoVideos started as a company in 2003, after Jake's return to the United States. A black belt in aikido, Jake got together with his friend Dave Contreras (Budo Dave) with the intention of creating original content for martial arts fans around the world. At the time many martial arts were still surrounded by mystery, as the internet boom had not yet occurred and phenomenons such as YouTube did not exist. BudoVideos fulfilled that demand providing footage and instructionals of a wide variety of martial arts.
Though Jake was fully aware of Brazilian jiu itsu through events such as the UFC, he was greatly involved in the traditional Asian martial arts with a greater focus in mental discipline, honour and other virtues that he believed were not followed by the 'sparring focussed' Brazilian style. It was Budo Jake's wife who got him into jiu jitsu in 2005, right at the start, when Gracie Barra had moved its headquarters to the United States. It was at these headquarters that Jake took his first classes, led by grappling legends such as Carlos Gracie Jr, Marcio Feitosa, Marco "Piu Piu" Joca and André Fernandes.
Jake's career required a great deal of time, and jiu jitsu appeared as something he could do together with his wife. Although he had some reserves with the sport, he discovered that the deeper he delved into the BJJ world, the more he saw of what sought in Asian martial arts. Unfortunately Budo Jake's wife had to quit a year later, but at that point Jake was was hooked and continued training.
Marcio Feitosa became one of Jake's main coaches, as he regularly left the Gracie Barra headquarters due to his many responsibilities inside the organization, Kayron Gracie and Otavio Sousa took over that responsibility. Feitosa officially awarded all Jake's belts, except his black belt (2013) which was awarded by 'Carlinhos' Gracie.
With Jake's involvement with jiu jitsu, BudoVideos began selling grappling material, firstly through early tapes of Renzo, Cesar, & Rorion Gracie, and later becoming one of the largest sellers and producers of jiu jitsu content in the world, what ultimately led to live broadcasting. Jake and his team approached the IBJJF (International Brazilian Jiu Jitsu Federation) with the idea of broadcasting their tournaments back in 2009. The '2009 No Gi World Championship' was the first live streamed IBJJF event ever, a full on success. BudoVideos continued these live streams for all of IBJJF & ADCC's biggest events, which have helped develop the sport tremendously.
In 2011 Jake opened a matted area at the BudoVideos HQ for filming and so he could train with his co-workers, it was there where he began coaching for the first time, mainly employees and friends.
Budo Jake on social media: