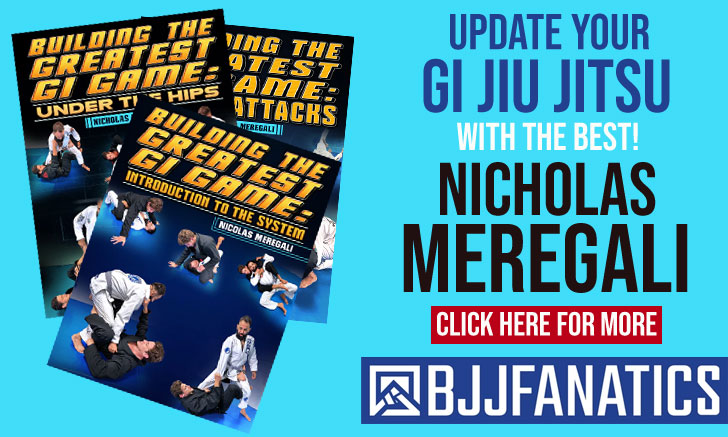 Renato Tavares is a former competitor from the famous Carlson Gracie Team, a team that ruled the sport of Jiu Jitsu in the 1980s, up until the mid 1990s. A black belt under the late master Carlson Gracie, Renato Tavares remained as a top level competitor for over 15 years, adding also an immense track record as an instructor, carrying the American Top Team (ATT) flag in the United States.
Renato Tavares Jiu Jitsu
Full Name: n/a
Nickname: n/a
Lineage: Mitsuyo Maeda > Carlos Gracie > Carlson Gracie > Renato Tavares
Main Achievements:
Brazilian National Champion (2001 – Master);
2x Pan American Champion (2001 – Master weight & abs.);
Pan American Silver Medallist (2002 – Master);
Brazilian National Silver Medalist (2000 – Master);
Naga Champion (2010);
5x Florida Grappling League Champion;
World Champion – Fila (2009);
Abu Dhabi Pro 3rd place (2009);
Pan American Champion (2009- Senior);
US National Champion and 3rd in Absolute (2009- Master)
Weight Category: Pena (Featherweight) 67kg-154lbs
Team/Association: American Top Team (ATT)
Renato Tavares Biography
Renato was born on the 20th of January 1968 in Rio de Janeiro, Brazil. Renato started training Jiu Jitsu when in 1974 his doctor recommended him to pick up a sport to improve his physical condition as he suffered from breathing difficulties. Even though BJJ schools weren't as common as they are today, Renato was lucky enough to start off with two top quality instructors, Geni Rebello and Elias Martins at the "Academia Serrana" in Teresopolis. He stayed with his masters through the ranks from white belt onwards, being a very active competitor in the blue belt division at the time, competing in 23 tournaments, winning 18 of them placing second on 2 and failing to reach the final on 3 occasions.
When he reached purple belt Renato Tavares moved to Rio de Janeiro and started training under Carlson Gracie, receiving his brown and black (in 1995) belts from the BJJ legend. During his time training at Carlson Gracie's gym, he was also fortunate enough to be taught by great figures of Jiu Jitsu such as Sergio Souza (AKA "Bolao"), Marcelo Alonso and Carlson Gracie Junior. In 2002 Renato Tavares was invited to come to the USA by a student of his named Jeff Davis, to teach in Kentucky. A challenge immediately accepted by the Brazilian. He also took advantage of the booming MMA scene in the US and started his career in the popular sport, fighting at the World Extreme Fighting 12 in Ohio. Unfortunately this golden period came to a holt as tragedy struck the Tavares family. Renato's father passed away and he had to move back to Brazil to be with his mother and help the family go through the ordeal.
He returned to the States in 2003 and started training at American Top Team (ATT) with Ricardo Liborio, Marcelo and Conan Silveira. Renato Tavares also has his own team (the Renato Tavares Association) with over 15 academies throughout the country. Renato has formed several black belts in the USA but he has not lost his competitive edge, having competed on 16 events in 2009 winning 13 of those.