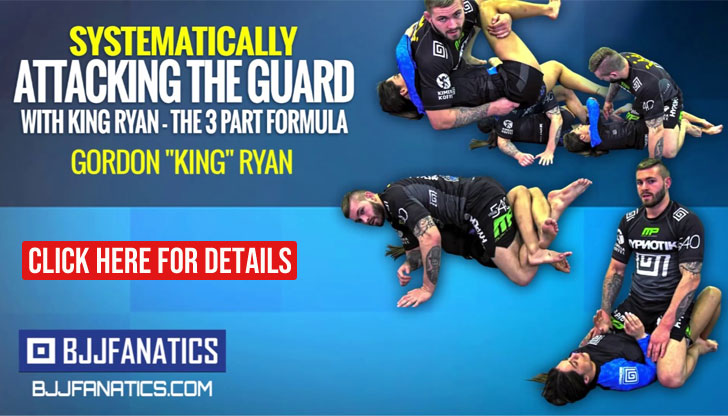 Arlisson Melo, commonly known as Kiki is a Brazilian jiu jitsu black belt under André Pederneiras and a member of the Kimura-Nova Uniao academies. A former IBJJF and CBJJO World Champion, Kiki is also well experienced in freestyle wrestling, with Brazilian national titles in the sport, as well as a former mixed martial arts (MMA) fighter.
Kiki Melo Jiu Jitsu
Full Name: Arlisson Melo Dos Santos
Nickname: "Kiki" was a character from the cartoon "Knights of the Zodiac" a famous cartoon when Arlisson was a child. His friends gave him that name because of his love for the character and it carried throughout his life.
Lineage: Mitsuyo Maeda > Carlos Gracie > Carlson Gracie > Andre Pederneiras > Arlisson Melo
Main Achievements:
IBJJF World Champion (2000 purple belt, 2001 black belt)
CBJJO World Cup Champion (2002, 2003, 2004)
IBJJF/CBJJ Brazilian National Champion (1998 blue belt)
CBJJO Brazilian National Cup Champion
Dumau Cup Champion (Japanese Organization)
Brazilian National Wrestling Champion (2001)
Weight Category: Peso Galo 126lbs/57kg
Team/Association: Kimura-Nova Uniao
Arlisson Kiki Melo's Biography
Arlisson Melo was born on the 25th of June, 1981 in Manaus, capital city of the Brazilian state of Manaus. Kiki started his Jiu Jitsu training from a very young age (around 7 years old), through his father's influence. His father (Cosmo Dias) started Melo at a very young age, teaching Kiki himself and later had him join Nonato Machado's class, with whom Arlisson received his blue and purple belts.
After he received his purple belt from Mr Machado he moved to Rio de Janeiro where he started training with Andre Pederneiras and Wendell Alexander at the Nova Uniao head quarters. There Kiki was promoted to brown and black belt – a promotion that took place in 2001.
A certain day when training at Nova Uniao in Rio de Janeiro his wrestling prowess was spotted by Vitor "Shaolin" Ribeiro, who told him he should compete at the Wrestling Nationals that were on later that week. Arlisson knew very little about wrestling rules so for the days leading to the Open he went over the rules with "Shaolin". When the tournament came, "Kiki" won his division with flying colours and was invited to be a part of the National Team. Fortunately (for jiu jitsu) he refused to continue his focus on BJJ.
In the meantime he met another Nova Uniao black belt, Jair Lourenco who is also the head of Kimura-Nova Uniao team from Natal (state of Rio Grande do Norte). The two created a very strong bond which led Kiki to join Lourenco's team. Today Kiki considers Mr Lourenco as a second father and one of the most important persons in his life. Arlisson Melo moved to Europe in 2007, he chose London – England as his first destination, though he didn't have much contact with Jiu Jitsu while he was there. He moved to Basel – Switzerland later that year, after an invitation from a former student of his who was already teaching there.
When interviewed for BJJ Heroes, Arlisson expressed his gratitude for everyone that has helped him with his career as a BJJ fighter and instructor, on that list he mentioned his father Cosmo Dias, Marco Loro, teacher Jair Lourenco, Andre Pederneiras, Vitor Ribeiro and Wendell Alexander, these people he will forever cary in his heart.
Kiki Melo vs Kenshi Tomari

Kiki Melo vs Bernardo Pitel