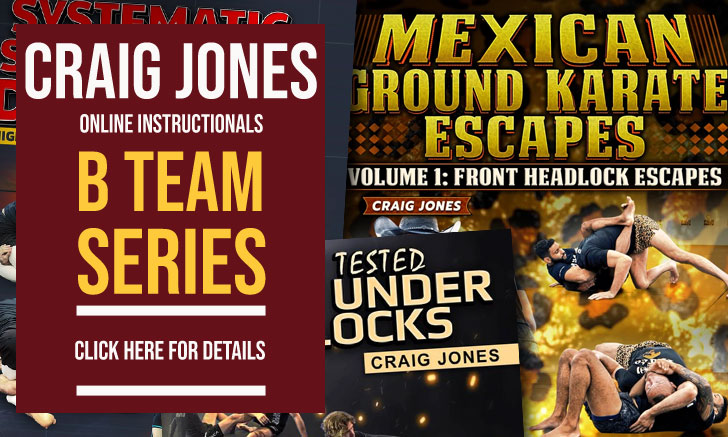 AUGUST 19,  2017 and London has just witnessed its very first Polaris Jiu Jitsu Invitational. After 4 events split between Wales and the South of England, we finally saw Europe's premiere sub-only event hit the continent's capital in one of the city's most prestigious venues.
The Polaris 5 event relied on a fantastic mix of athletes, bringing out the best US jiu jitsu competitors, and also Brazilian as well as Japanese legends while adding to the roster some of Europe's hottest prospects. Below are the results of each individual match of the event:
Ffion Davis defeated Elvira Kalppinen by judge decision
CF24/10th Planet
Although not a no-gi specialist, this was a convincing victory for the Welsh grappler (Davis), who is regarded as one of the rising stars in the UK today.
Miha Perhavec defeated River Dillon by heel-hook
ACBJJ/Carlson Gracie
Quick finish by the crafty brown belt who beat one of Britain's most well known rising talents.
Tuomas Simola defeated Jamie Scott by judge decision
Lahden Gentai/10th Planet
As antecipated this was a classic sub only rules style match-up, with Scott being a traditional 10th Planet guard player – i.e. good submission offence and defence but poor guard retention, and Simola playing a more positional/patient game in search of the sub.
Throughout the match Tuomas imposed his game the best, passing Scott's guard many times (close to double digits), also catching the 10P athlete's back. Jamie showing great submission defence and even posing some offence himself, particularly in the last minute of the bout with a gogoplata attempt (defended by Simola).
Masakzu Imanari defeated Valmyr Neto by inside heel-hook
Imanari JJ/Checkmat
Long feeling out process between the two grapplers. Imanari trying to set up his well known leg attacks and Neto battling for distance. In the end, a quick entry to 'game over' position which Valmyr fought hard to spin out of unsuccessfully.
Bradley Hill defeated Tommi Pulkkanen by judge decision
Gracie Barra/Hilti BJJ
Entertaining match between these two young European talents in a battle of leg entanglements. The match had very close submission attempts, particularly heel hooks from both 50/50 and ashi-garami positions. In the end Hill eked out the win.
Samantha Cook defeated Vanessa English by judge decision
Checkmat/Gracie Barra
Another excellent match, this time between two of Britain's top female black belts. Debuting in her new rank, Samantha left no doubts as to her worth in the division by being on the offence constantly throughout the match.
Being the bigger athlete Cook dominated the exchanges standing with well timed takedowns and lot's of passing pressure. English was not out of the game at all, always attacking legs and making Sam very aware of her guard. In the end Samantha convincingly won the match.
Oliver Taza defeated Ross Nicholls by judge decision
Tri-Star (DDS)/Roger Gracie Academy
Amazing match between Danaher Death Squad standout Oliver Taza and UK's own Ross Nicholls – arguably the match of the evening with backwards and forwards exchanges. Leg attacks, back attacks, great passing attempts and lots of movement.
Nicholls won the exchanges during the first half of the match, even attacking the legs of Taza who imposed his physical and technical attributes in the second half, being more offensive and dragging Ross into deep waters. In the end Oliver's pressure and pace got him the nod from the judges.
AJ Agazarm defeated Lloyd Cooper by choke from the back
Gracie Barra/Combat Base
Dominant performance by Agazarm who controlled the Yorkshire based grappler Lloyd Cooper. This was a tough mountain to climb for the part time grappler, we knew this going into the match. Agazarm swept with his common use of the lapel guard and caught the back while trying to pass the guard. Then proceeded for the finish.
Vitor 'Shaolin' defeated Caol Uno by palm-to-palm choke
Shaolin BJJ/Uno Dojo
As predicted this was somewhat of a one sided affair between a masterful technician (Shaolin) and a good scrambler (Uno). Shaolin took the lead from the get go, getting the sweep and working from the top. Vitor's movement and control was flawless, linking different submission controls before getting a palm-to-palm choke – also known as short choke.
Phil Harris defeated Brad Pickett by judge split decision
Gym01/Team Titan
Two athletes with very MMA oriented grappling games, leading to arguably the least interesting bout of the night for jiu jitsu fans. Picket won the wrestling exchanges, though those landed him inadvertently always inside Harris' closed guard. Phil attempted a couple of armbars from there to no avail, and never attempted to open his guard or his game.
Jake Shields defeated Daniel Strauss
DDS-Scrap Pack/Mill Hill JJ
Although it was a sub-only match, Shields stole the win with two guard passes. These were only events worthy of notice in this slow cooked match, the majority of which Jake spent holding on to Daniel's hips inside the Brit's guard. Not the match we would have hoped for from these two power houses who played it safe for the most part, possibly due to the strength they could feel in one other.
Garry Tonon defeated Dillon Danis by judge decision
DDS-Renzo Gracie/unaffiliated
Very entertaining match between two well matched competitors. Heavier and with strong hips, Danis brushed aside most of Tonon's takedown attempts, though Garry had the majority of submission attempts and was the aggressor for most of the bout.
Above everything the match showed how much these two have evolved since their ADCC affair back in 2017, and (thankfully) didn't bring us the drama some would have expected from either competitor. Both Tonon and Danis were graceful in their post match interviews with Dillon requesting a no time limit grappling match in the future.