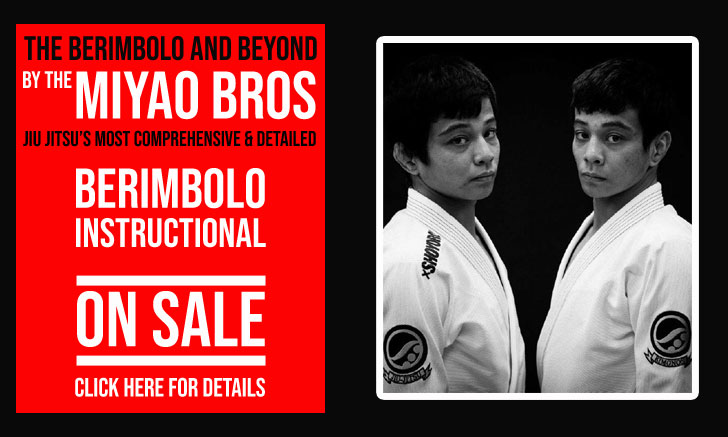 Hiago George is a Brazilian jiu jitsu black belt under the illustrious Cícero Costha, being also one of the most accomplished light-featherweight (under 64,00 kg) competitors of his generation. Hiago made a name for himself while competing in the sport's international circuit where he conquered important titles such as Brazilian National, South American, European Open and European No-Gi Open Champion.
Hiago George Jiu Jitsu
Full Name: Hiago George Santos Silva
Nickname: n/a
Lineage: Mitsuyo Maeda > Carlos Gracie > Helio Gracie > Rickson Gracie > Marcelo Behring > Waldomiro Perez> Roberto Godoi > Marco Barbosa > Cicero Costha > Hiago George
Main Achievements:
CBJJ Brazilian National Champion (2018)
IBJJF Pan American Champion (2019)
IBJJF South American Champion (2017/2015)
IBJJF European No-Gi Open Champion (2017)
IBJJF Rome International Open Champion (2017)
UAEJJF Brazil National Pro Champion (2015)
UAEJJF Grand Slam Abu Dhabi Champion (2016)
IBJJF Floripa Open Champion (2015)
IBJJF Rio Pro Champion (2015)
CBJJ Brazilian National No-Gi 2nd Place (2015)
UAEJJF Grand Slam Los Angeles 3rd Place (2018)
IBJJF Sao Paulo Open 3rd Place (2015)
IBJJF Pan American Championship 3rd Place (2016)
UAEJJF Abu Dhabi Pro Championship 3rd Place (2018)
Main Achievements (Colored Belts):
CBJJ Brazilian National Champion (2015 brown)
IBJJF South American Champion (2014 brown, 2013 purple)
IBJJF Sao Paulo Open Champion (2014 brown, 2013 purple)
CBJJ Brazilian National 2nd Place (2014 purple)
Favorite Position/Technique: Open Guard
Weight Division: Peso Pluma (64,00 kg / 141.5 lbs)
Team/Association: Cícero Costha – Projeto Social Lutando Pelo Bem
Hiago George Biography
Hiago George was born on the 2nd of July, 1993 in the city of Cícero Dantas (CD), state of Bahia – Brazil. He lived in CD up until his 12th birthday, the time when his family moved to Livramento de Nossa Senhora, also in Bahia.
Martial arts entered Hiago's life through boxing when he was in his early teens. 1 year after getting started in the "sweet science", George was convinced by his close friend "Neto" to try a jiu jitsu class at a local academy led by coaches Alex Azevedo and Wbiara Dantas. After his first experience with grappling Hiago decided to incorporate both disciplines into his daily routine.
Within 6 months of trying his hardest to keep up with training, Hiago understood that he would not be able to reach the level of proficiency he had aimed for in either sport, if he kept wearing himself thin training both combat styles. Although it was a hard choice at the time, he opted to follow jiu jitsu full heartedly and leave boxing behind.
Within one year of training with Azevedo and Dantas, the academy joined forces with a bigger team from the neighbouring town of Vitória da Conquista, a team led by Fábio Medeiros of Gracie Barra.
When Hiago started training jiu jitsu, he set high goals for himself. His aim was always to be the best light featherweight grappler in the world. With this in mind he competed as often as he could, everywhere around Brazil. One of these trips led him to the CBJJE World Championship in 2013, a tournament he won that year as a purple belt. Hiago arrived in Sao Paulo (where the event was held) one week before the tournament, asking Cícero Costha for permission to sleep in his academy on the lead-up to the competition. While at Costa's gym "Projeto Social Lutando Pelo Bem" (PSLPB), George saw a legion of like minded athletes, training harder than he had ever seen.
Hiago knew it would be hard to find the level of training he had seen at PSLPB in his hometown, so when he returned home George convinced his parents to allow him to follow his dream and move to Cícero Costha's Sao Paulo academy.
Cícero accepted George with open arms and Hiago's career took off almost immediately with wins at the Brazilian National and South American Championship. Within 18 months, Hiago earned his brown belt a division he took by storm with sequential titles in some of the sport's top tournaments. His wins earned him a quick upgrade to black belt after 10 months spent as a brown belt.
An interesting fact about Hiago's grading is that all belts up to brown were awarded by Fábio Medeiros, but even after Hiago George moved across to Costha's PSLPB, Cícero travelled over to Medeiros' academy to award Hiago's brown and black belts, this way paying respect to his former instructor.
After earning his black belt on August 2015, Hiago George hit the ground running, winning the Brazilian National Pro (UAEJJF), the Brazilian No-Gi National silver medal (CBJJ), the IBJJF Rio Pro gold medal, as well as Floripa Open, South American Championship and the Grand Slam in Rio de Janeiro, all in his first 5 months as a black belt.
Hiago George Grappling Record
102 WINS
BY POINTS


BY ADVANTAGES




BY SUBMISSION




BY DECISION




BY PENALTIES




BY DQ



44 SUBMISSIONS WINS
#214eb8
Choke from back
25
11
#bf1f6c
Violin armlock
5
2
#22c9a5
Inverted triangle
2
1
#03861f
Omoplata/choke
2
1
#039a1f
Mounted triangle
2
1
#03b41f
Omoplata/armlock
2
1
#03d61f
Triangle armbar
2
1
20 LOSSES
BY POINTS


BY ADVANTAGES




BY SUBMISSION




BY DECISION




BY PENALTIES




BY DQ



1 SUBMISSION LOSSES
Hiago George Fight History
ID
Opponent
W/L
Method
Competition
Weight
Stage
Year
7774

Douglas Rufino

L
Pts: 2x0
SP Open
64KG
SF
2015
8248

Philipe Freitas

L
Points
Brasileiro NoGi
63KG
F
2015
9178

Gabriel Moraes

Gabriel Moraes
L
Referee Decision
Pan American
64KG
SF
2016
9867

Ary Farias

Ary Farias
L
Referee Decision
World Champ.
64KG
SF
2016
10905

Isaque Paiva

Isaque Paiva
L
Pts: 2x2, Adv
BJJ Rio Pro
70KG
F
2016
11436

Mikey Musumeci

Mikey Musumeci
L
Referee Decision
European Open
64KG
SF
2017
12495

Alexis Alduncin

Alexis Alduncin
L
Pts: 2x0
World Pro
62KG
RR
2017
12498

Mikey Musumeci

Mikey Musumeci
L
Pts: 4x0
World Pro
62KG
RR
2017
12599

Cleber Sousa

Cleber Sousa
L
Referee Decision
Brasileiro
64KG
SF
2017
12928

Gabriel Moraes

Gabriel Moraes
L
Referee Decision
World Champ.
64KG
4F
2017
13610

Gianni Grippo

Gianni Grippo
L
Pts: 2x0
San Diego Pro
70KG
F
2017
13633

Joao Miyao

Joao Miyao
L
Pts: 0x0, Adv
Grand Slam LA
62KG
F
2017
15719

Isaque Paiva

Isaque Paiva
L
Pts: 4x0
King of Mats
69KG
RR
2018
15724

Leo Saggioro

Leo Saggioro
L
Referee Decision
King of Mats
69KG
RR
2018
15730

Samuel Canquerino

L
Kneebar
King of Mats
69KG
RR
2018
16460

Gabriel Sousa

Gabriel Sousa
L
Pts: 2x0
ACBJJ World
60KG
SF
2018
17159

Gabriel Sousa

Gabriel Sousa
L
Pts: 2x0
Grand Slam LA
62KG
F
2018
18090

Tomoyuki Hashimoto

Tomoyuki Hashimoto
L
Pts: 0x0, Adv
NoGi Worlds
61KG
SF
2018
18827

Gabriel Sousa

Gabriel Sousa
L
Pts: 4x4, Adv
Grand Slam LDN
62KG
F
2019
18880

Joao Neto

Joao Neto
L
Referee Decision
King of Mats
69KG
RR
2019
7588

Pedro Henrique

W
Pts: 2x2, Adv
Brazil Nat. Pro RJ
62KG
F
2015
7772

Thomas Lisboa

Thomas Lisboa
W
Wristlock
SP Open
64KG
4F
2015
7816

Narciso Vila

W
Verbal tap
Camp. Paulista
64KG
RR
2015
7817

Narciso Vila

W
Verbal tap
Camp. Paulista
64KG
RR
2015
8153

Levy Oliveira

W
Triangle
Floripa Open
64KG
4F
2015
8154

Thales Nakassu

W
Triangle
Floripa Open
64KG
SF
2015
8156

Magno Mota

W
Pts: 2x0
Floripa Open
64KG
F
2015
8244

Tiago Teixeira

W
Choke from back
Brasileiro NoGi
63KG
4F
2015
8246

Luiz Andrade

W
Katagatame
Brasileiro NoGi
63KG
SF
2015
8462

David Lemes

David Lemes
W
Choke from back
IBJJF Rio Pro
70KG
4F
2015
8466

Isaque Paiva

Isaque Paiva
W
Pts: 8x6
IBJJF Rio Pro
70KG
F
2015
8518

Leandro Silva

W
Choke from back
South American
64KG
SF
2015
8519

Jorge Nakamura

W
Choke from back
South American
64KG
SF
2015
8555

Celso Souza

W
Pts: 14x0
Grand Slam RJ
62KG
8F
2015
8562

Magno Motta

W
Pts: 2x0
Grand Slam RJ
62KG
4F
2015
8847

Luis Lopes

W
Pts: 4x2
European Open
64KG
4F
2016
8849

Luis Pinto

W
Armbar
European Open
64KG
SF
2016
9171

Gabriel Willcox

W
Pts: 2x2, Adv
Pan American
64KG
R1
2016
9175

Pedro Henrique

W
Inverted triangle
Pan American
64KG
4F
2016
9488

Jose Oliveira

W
Pts: 3x0
World Pro
62KG
4F
2016
9491

Daniel Santana

W
Pts: 2x0
World Pro
62KG
SF
2016
9647

Caio Santos

W
Choke from back
Brasileiro
64KG
R1
2016
9649

Bruno Celio

W
Choke from back
Brasileiro
64KG
4F
2016
9652

Marcos Suel

W
Pts: 9x0
Brasileiro
64KG
SF
2016
9861

Kazuhiro Miyachi

W
Katagatame
World Champ.
64KG
R2
2016
9866

Gianni Grippo

Gianni Grippo
W
Pts: 4x0
World Champ.
64KG
4F
2016
10482

Willian Oliveira

W
Choke from back
Sao Paulo Open
64KG
SF
2016
10483

Rodolfo Marques

W
Toe hold
Sao Paulo Open
64KG
F
2016
10753

Jose Lima

Jose Lima
W
RNC
Brasileiro NoGi
61KG
SF
2016
10754

Kelvyn Pontes

W
Triangle
Brasileiro NoGi
61KG
F
2016
10902

Vitor Matos

W
Points
BJJ Rio Pro
70KG
4F
2016
10935

Magno Vieira

W
Points
Grand Slam RJ
62KG
R1
2016
10939

Rodnei Barbosa

Rodnei Barbosa
W
Pts: 2x0
Grand Slam RJ
62KG
4F
2016
10942

Felippe Melo

W
Pts: 2x0
Grand Slam RJ
62KG
SF
2016
10944

Jose Lima

Jose Lima
W
Pts: 2x0
Grand Slam RJ
62KG
F
2016
11148

Unknown

W
Triangle
South American
64KG
4F
2016
11149

Luis Pinto

W
Omoplata/choke
South American
64KG
SF
2016
11150

Carlos Esquisito

Carlos Esquisito
W
Verbal tap
South American
64KG
F
2016
11337

Jean Pereira

W
Triangle
Grand Slam AD
62KG
SF
2017
11338

Tomoyuki Hashimoto

Tomoyuki Hashimoto
W
Pts: 2x2, Adv
Grand Slam AD
62KG
F
2017
11434

Isaac Doederlein

Isaac Doederlein
W
Pts: 6x4
European Open
64KG
4F
2017
11918

Michael Woolf

W
Pts: 10x0
Grand Slam LDN
62KG
4F
2017
11919

Rodnei Barbosa

Rodnei Barbosa
W
Pts: 2x0
Grand Slam LDN
62KG
SF
2017
11920

Erno Elgland

W
Mounted triangle
Grand Slam LDN
62KG
F
2017
12165

Vincent Nguyen

W
Choke from back
Rome Open
64KG
SF
2017
12166

Mathias Jardin

W
Choke from back
Rome Open
64KG
F
2017
12216

Jakub Witkowski

W
N/A
European NoGi
67KG
SF
2017
12496

Cleber Sousa

Cleber Sousa
W
Points
World Pro
62KG
RR
2017
12591

Wallace Ourique

W
N/A
Brasileiro
64KG
8F
2017
12595

Franklin Sousa

W
Triangle
Brasileiro
64KG
4F
2017
12913

Takuto Kako

W
Pts: 10x2
World Champ.
64KG
R1
2017
12921

Kim Terra

Kim Terra
W
Referee Decision
World Champ.
64KG
8F
2017
13609

Silvio Duran

Silvio Duran
W
Pts: 0x0, Adv
San Diego Pro
70KG
SF
2017
13631

Nabuo Nagai

W
Pts: 9x0
Grand Slam LA
62KG
SF
2017
13883

Isaac Alves

W
N/A
Brasileiro NoGi
61KG
4F
2017
13885

Elton Dourado

W
Points
Brasileiro NoGi
61KG
SF
2017
13886

Pedro Dias

Pedro Dias
W
Pts: 2x0
Brasileiro NoGi
61KG
F
2017
14139

Alan Costa

W
Pts: 2x0
Grand Slam RJ
62KG
R1
2017
14143

Fellipe Mello

W
Submission
Grand Slam RJ
62KG
4F
2017
14146

Pedro Dias

Pedro Dias
W
Armbar
Grand Slam RJ
62KG
SF
2017
14281

Bruno Cabral

W
Points
South American
64KG
4F
2017
14283

Willian Oliveira

W
Points
South American
64KG
SF
2017
14284

Cleber Sousa

Cleber Sousa
W
Points
South American
64KG
F
2017
14587

J. Alhazza

W
Omoplata/armlock
Grand Slam AD
62KG
RR
2018
14653

Pablo Mantovani

Pablo Mantovani
W
Referee Decision
European Open
64KG
SF
2018
14868

Igor Terraceo

W
Submission
British Nat. Pro
69KG
F
2018
14973

Thomas Halpin

Thomas Halpin
W
Pts: 5x0
Netherlands Pro
69KG
F
2018
14984

Ilke Bulut

Ilke Bulut
W
Pts: 5x0
Swiss Nat. Pro
ABS
F
2018
15198

Pedro Dias

Pedro Dias
W
Pts: 2x2, Adv
Grand Slam LDN
62KG
SF
2018
15200

Wanki Chae

Wanki Chae
W
Pts: 3x0
Grand Slam LDN
62KG
F
2018
15275

Tomasz Smierzalski

W
Pts: 18x0
ACB European
60KG
F
2018
15728

Jose Lima

Jose Lima
W
Pts: 4x2
King of Mats
69KG
RR
2018
15804

Mani Tavanaei

W
Pts: 7x0
World Pro
62KG
4F
2018
15807

Reuben Sagman

W
Omoplata
World Pro
62KG
RPC
2018
15808

Mani Tavanaei

W
Pts: 0x0, Adv
World Pro
62KG
RPC
2018
15880

Eduardo Campos

W
Armlock
Brasileiro
64KG
R1
2018
15882

Unknown

W
Triangle armbar
Brasileiro
64KG
4F
2018
15884

Bruno Celio

W
Armbar
Brasileiro
64KG
SF
2018
16463

Bebeto Oliveira

W
Referee Decision
ACBJJ World
60KG
3RD
2018
17156

Matheus Magalhaes

W
Pts: 11x0
Grand Slam LA
62KG
4F
2018
17158

Rene Lopez

W
Pts: 2x2, Adv
Grand Slam LA
62KG
SF
2018
17420

Cole Franson

Cole Franson
W
Pts: 6x4
LA BJJ Pro
70KG
SF
2018
17422

Thiago Macedo

Thiago Macedo
W
Pts: 0x0, Adv
LA BJJ Pro
70KG
F
2018
17596

Joao Mendes

Joao Mendes
W
Points
Rio BJJ Pro
70KG
SF
2018
17597

Pedro Dias

Pedro Dias
W
Points
Rio BJJ Pro
70KG
F
2018
17799

Magno Vieira

W
Pts: 3x0
Grand Slam RJ
62KG
8F
2018
17801

Franklin Silva

W
Violin armlock
Grand Slam RJ
62KG
4F
2018
17804

Jonas Pereira

W
Pts: 8x0
Grand Slam RJ
62KG
SF
2018
17805

Gabriel Sousa

Gabriel Sousa
W
Botinha
Grand Slam RJ
62KG
F
2018
18089

Alex Elkin

W
Toe hold
NoGi Worlds
61KG
4F
2018
18265

Pedro Dias

Pedro Dias
W
Pts: 0x0, Adv
Grand Slam AD
62KG
4F
2019
18267

Gabriel Frenhan

W
Choke from back
Grand Slam AD
62KG
SF
2019
18347

Mani Tavanaei

W
Armlock
European Open
64KG
4F
2019
18351

Pedro Dias

Pedro Dias
W
Violin armlock
European Open
64KG
SF
2019
18682

Alejandro Carreras

W
Points
EU Continental
69KG
F
2019
18824

Pedro Dias

Pedro Dias
W
Choke from back
Grand Slam LDN
62KG
4F
2019
18826

Fernando Soares

W
Pts: 3x0
Grand Slam LDN
62KG
SF
2019
18875

Lee Ting

W
Pts: 0x0, Adv
King of Mats
69KG
RR
2019
18877

Gabriel Sousa

Gabriel Sousa
W
Referee Decision
King of Mats
69KG
RR
2019
18884

Nobuhiro Sawada

Nobuhiro Sawada
W
Submission
King of Mats
69KG
RR
2019
18896

Gabriel Sousa

Gabriel Sousa
W
Pts: 6x4
King of Mats
69KG
3RD
2019
18949

Alexis Alduncin

Alexis Alduncin
W
Toe hold
Pan American
64KG
4F
2019
Hiago George vs Isaque Paiva

Hiago George vs Narciso Vila