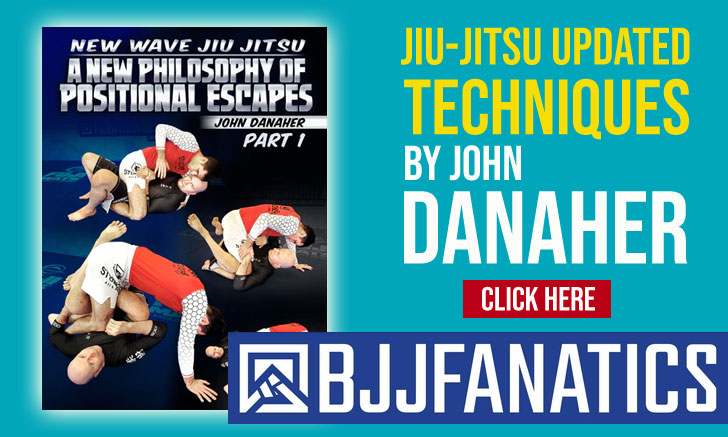 Hiago George is a Brazilian jiu-jitsu black belt under the illustrious Cícero Costha, being also one of the most accomplished light-featherweight (under 64,00 kg) competitors of his generation. Hiago made a name for himself while competing in the sport's international circuit where he conquered important titles such as Brazilian National, South American, European Open, and European No-Gi Open Champion.
Hiago George Jiu-Jitsu
Full Name: Hiago George Santos Silva
Nickname: n/a
Lineage: Carlos Gracie > Helio Gracie > Rickson Gracie > Marcelo Behring > Waldomiro Perez> Roberto Godoi > Marco Barbosa > Cicero Costha > Hiago George
Main Achievements:
1st Place IBJJF World Championship NoGi (2019***)
1st Place IBJJF Pan Championship (2019)
1st Place IBJJF South American Championship (2020 / 2017/2015)
1st Place IBJJF European Open No-Gi (2017)
1st Place CBJJ Brazilian Nationals (2019/2018)
1st Place AJP Abu Dhabi Pro (2019)
1st Place AJP Brazil National Pro (2015)
1st Place AJP Grand Slam, AD (2016 / 2020 / 2022)
2nd Place CBJJ Brazilian Nationals No-Gi (2015)
2nd Place AJP Abu Dhabi Pro (2021 / 2021+)
3rd Place AJP Grand Slam Los Angeles (2018)
3rd Place IBJJF World Championship (2019)
3rd Place IBJJF Pan Championship (2016 / 2022)
3rd Place AJP Abu Dhabi Pro (2018)
Main Achievements (Colored Belts):
1st Place CBJJ Brazilian Nationals (2015 brown)
1st Place IBJJF South American Championship (2014 brown, 2013 purple)
1st Place IBJJF Sao Paulo Open (2014 brown, 2013 purple)
2nd Place CBJJ Brazilian Nationals (2014 purple)
* Absolute
** Weight and absolute
*** Closed division with teammate
+ The AJP federation ran two Abu Dhabi World Pro events in 2021, one in April and another in November, the "+" sign represents the 2nd event, in November.
Favorite Position/Technique: Open Guard
Weight Division: Peso Pluma (64,00 kg / 141.5 lbs)
Team/Association: Cícero Costha – Projeto Social Lutando Pelo Bem
Hiago George Biography
Hiago George was born on the 2nd of July, 1993 in the city of Cícero Dantas (CD), state of Bahia – Brazil. He lived in CD up until his 12th birthday, the time when his family moved to Livramento de Nossa Senhora, also in Bahia.
Martial arts entered Hiago's life through boxing when he was in his early teens. 1 year after getting started in the "sweet science" with coach Paulo Gustavo, George was convinced by his close friend "Neto" to try a jiu-jitsu class at a local academy led by coaches Alex Azevedo and Wbiara Dantas. After his first experience with grappling, Hiago decided to incorporate both disciplines into his daily routine.
Within 6 months of trying his hardest to keep up with training, Hiago understood that he would not be able to reach the level of proficiency he had aimed for in either sport if he kept wearing himself thin training both combat styles. Although it was a hard choice at the time, he opted to follow jiu-jitsu full-heartedly and leave boxing behind.
Within one year of training with Azevedo and Dantas, the academy joined forces with a bigger team from the neighboring town of Vitória da Conquista, a team led by Fábio Medeiros of Gracie Barra.
When Hiago started training jiu-jitsu, he set high goals for himself. His aim was always to be the best light featherweight grappler in the world. With this in mind, he competed as often as he could, everywhere around Brazil. One of these trips led him to the CBJJE World Championship in 2013, a tournament he won that year as a purple belt. Hiago arrived in Sao Paulo (where the event was held) one week before the tournament, asking Cícero Costha for permission to sleep in his academy on the lead-up to the competition. While at Costa's gym "Projeto Social Lutando Pelo Bem" (PSLPB), George saw a legion of like-minded athletes, training harder than he had ever seen.
Hiago knew it would be hard to find the level of training he had seen at PSLPB in his hometown, so when he returned home George convinced his parents to allow him to follow his dream and move to Cícero Costha's Sao Paulo academy.
Cícero accepted George with open arms and Hiago's career took off almost immediately with wins at the Brazilian National and South American Championship. Within 18 months, Hiago earned his brown belt a division he took by storm with sequential titles in some of the sport's top tournaments. His wins earned him a quick upgrade to black belt after 10 months spent as a brown belt.
An interesting fact about Hiago's grading is that all belts up to brown were awarded by Fábio Medeiros, but even after Hiago George moved across to Costha's PSLPB, Cícero traveled over to Medeiros' academy to award Hiago's brown and black belts, this way paying respect to his former instructor.
After earning his black belt on August 2015, Hiago George hit the ground running, winning the Brazilian National Pro (UAEJJF), the Brazilian No-Gi National silver medal (CBJJ), the IBJJF Rio Pro gold medal, as well as Floripa Open, South American Championship and the Grand Slam in Rio de Janeiro, all in his first 5 months as a black belt.
Hiago George Grappling Record
176 WINS
BY POINTS


BY ADVANTAGES




BY SUBMISSION




BY DECISION




BY PENALTIES




BY DQ



71 SUBMISSIONS WINS
#214eb8
Choke from back
27
19
#bf1f6c
Violin armlock
3
2
#03861f
Omoplata/choke
1
1
#039a1f
Mounted triangle
1
1
#03b41f
Omoplata/armlock
1
1
#03d61f
Triangle armbar
1
1
#82ff5f
Inside heel hook
1
1
#a4ff5f
Cachecol choke
1
1
#dbff5f
Triangle shldr lock
1
1
35 LOSSES
BY POINTS


BY ADVANTAGES




BY SUBMISSION




BY DECISION




BY PENALTIES




BY DQ



5 SUBMISSIONS LOSSES
#86e620
Choke from back
20
1
Hiago George Fight History
ID
Opponent
W/L
Method
Competition
Weight
Stage
Year
7828

Douglas Rufino

L
Pts: 2x0
SP Open
64KG
SF
2015
8302

Philipe Freitas

L
Points
Brasileiro NoGi
63KG
F
2015
9244

Gabriel Moraes

Gabriel Moraes
L
Referee Decision
Pan American
64KG
SF
2016
9938

Ary Farias

Ary Farias
L
Referee Decision
World Champ.
64KG
SF
2016
10984

Isaque Paiva

Isaque Paiva
L
Pts: 2x2, Adv
BJJ Rio Pro
70KG
F
2016
11544

Mikey Musumeci

Mikey Musumeci
L
Referee Decision
European Open
64KG
SF
2017
12630

Alexis Alduncin

Alexis Alduncin
L
Pts: 2x0
World Pro
62KG
RR
2017
12633

Mikey Musumeci

Mikey Musumeci
L
Pts: 4x0
World Pro
62KG
RR
2017
12734

Cleber Sousa

Cleber Sousa
L
Referee Decision
Brasileiro
64KG
SF
2017
13072

Gabriel Moraes

Gabriel Moraes
L
Referee Decision
World Champ.
64KG
4F
2017
13766

Gianni Grippo

Gianni Grippo
L
Pts: 2x0
San Diego Pro
70KG
F
2017
13789

Joao Miyao

Joao Miyao
L
Pts: 0x0, Adv
Grand Slam LA
62KG
F
2017
16031

Isaque Paiva

Isaque Paiva
L
Pts: 4x0
King of Mats
69KG
RR
2018
16036

Leo Saggioro

Leo Saggioro
L
Referee Decision
King of Mats
69KG
RR
2018
16042

Samuel Canquerino

L
Kneebar
King of Mats
69KG
RR
2018
16810

Gabriel Sousa

Gabriel Sousa
L
Pts: 2x0
ACBJJ World
60KG
SF
2018
17551

Gabriel Sousa

Gabriel Sousa
L
Pts: 2x0
Grand Slam LA
62KG
F
2018
18577

Tomoyuki Hashimoto

Tomoyuki Hashimoto
L
Pts: 0x0, Adv
NoGi Worlds
61KG
SF
2018
19419

Gabriel Sousa

Gabriel Sousa
L
Pts: 4x4, Adv
Grand Slam LDN
62KG
F
2019
19477

Joao Neto

Joao Neto
L
Referee Decision
King of Mats
69KG
RR
2019
21652

Cleber Sousa

Cleber Sousa
L
Pts: 2x0
Grand Slam LA
62KG
SF
2019
21656

Vincent Saenz

L
Pts: 8x8, Pen
Grand Slam LA
62KG
RPC
2019
22009

Pedro Ramalho

Pedro Ramalho
L
Pts: 2x0
UKBJJA Open
ABS
F
2019
22455

Richar Nogueira

Richar Nogueira
L
Points
Rio BJJ Pro
70KG
SF
2019
24658

Leandro Lima

L
Pts: 2x1
Grand Slam RJ
62KG
R1
2020
26353

Meyram Maquine

Meyram Maquine
L
Choke from back
SA Cont. Pro
62KG
F
2021
27706

Diogo Reis

Diogo Reis
L
Pts: 5x3
Grand Slam MSK
62KG
F
2021
28031

Meyram Maquine

Meyram Maquine
L
RNC
Brasileiro
64KG
F
2021
28473

Ronald Alves

L
Pts: 6x4
Grand Slam RJ
62KG
SF
2021
29182

Diogo Reis

Diogo Reis
L
Pts: 1x0
World Pro
62KG
SF
2021
31092

Meyram Maquine

Meyram Maquine
L
Pts: 7x1
Grand Slam LDN
62KG
F
2022
31621

Lucas Pinheiro

Lucas Pinheiro
L
Botinha
Pan American
64KG
SF
2022
32880

Meyram Maquine

Meyram Maquine
L
Armbar
World Champ.
64KG
SF
2022
35501

Bebeto Oliveira

L
Pts: 2x0
NoGi Pan
61KG
F
2022
39670

Thiago Marques

L
Pts: 3x2
ADGS ABD
69KG
F
2023
7642

Pedro Henrique

W
Pts: 2x2, Adv
Brazil Nat. Pro RJ
62KG
F
2015
7826

Thomas Lisboa

Thomas Lisboa
W
Wristlock
SP Open
64KG
4F
2015
7870

Narciso Vila

W
Verbal tap
Camp. Paulista
64KG
RR
2015
7871

Narciso Vila

W
Verbal tap
Camp. Paulista
64KG
RR
2015
8207

Levy Oliveira

W
Triangle
Floripa Open
64KG
4F
2015
8208

Thales Nakassu

W
Triangle
Floripa Open
64KG
SF
2015
8210

Magno Mota

W
Pts: 2x0
Floripa Open
64KG
F
2015
8298

Tiago Teixeira

W
Choke from back
Brasileiro NoGi
63KG
4F
2015
8300

Luiz Andrade

W
Katagatame
Brasileiro NoGi
63KG
SF
2015
8516

David Lemes

David Lemes
W
Choke from back
IBJJF Rio Pro
70KG
4F
2015
8520

Isaque Paiva

Isaque Paiva
W
Pts: 8x6
IBJJF Rio Pro
70KG
F
2015
8572

Leandro Silva

W
Choke from back
South American
64KG
SF
2015
8573

Jorge Nakamura

W
Choke from back
South American
64KG
SF
2015
8609

Celso Souza

W
Pts: 14x0
Grand Slam RJ
62KG
8F
2015
8616

Magno Motta

W
Pts: 2x0
Grand Slam RJ
62KG
4F
2015
8911

Luis Lopes

W
Pts: 4x2
European Open
64KG
4F
2016
8913

Luis Pinto

W
Armbar
European Open
64KG
SF
2016
9237

Gabriel Willcox

W
Pts: 2x2, Adv
Pan American
64KG
R1
2016
9241

Pedro Henrique

W
Inverted triangle
Pan American
64KG
4F
2016
9559

Jose Oliveira

W
Pts: 3x0
World Pro
62KG
4F
2016
9562

Daniel Santana

W
Pts: 2x0
World Pro
62KG
SF
2016
9719

Caio Santos

W
Choke from back
Brasileiro
64KG
R1
2016
9721

Bruno Celio

W
Choke from back
Brasileiro
64KG
4F
2016
9724

Marcos Suel

W
Pts: 9x0
Brasileiro
64KG
SF
2016
9932

Kazuhiro Miyachi

W
Katagatame
World Champ.
64KG
R2
2016
9937

Gianni Grippo

Gianni Grippo
W
Pts: 4x0
World Champ.
64KG
4F
2016
10559

Willian Oliveira

W
Choke from back
Sao Paulo Open
64KG
SF
2016
10560

Rodolfo Marques

W
Toe hold
Sao Paulo Open
64KG
F
2016
10832

Jose Lima

Jose Lima
W
RNC
Brasileiro NoGi
61KG
SF
2016
10833

Kelvyn Pontes

W
Triangle
Brasileiro NoGi
61KG
F
2016
10981

Vitor Matos

W
Points
BJJ Rio Pro
70KG
4F
2016
11014

Magno Vieira

W
Points
Grand Slam RJ
62KG
R1
2016
11018

Rodnei Barbosa

Rodnei Barbosa
W
Pts: 2x0
Grand Slam RJ
62KG
4F
2016
11021

Felippe Melo

W
Pts: 2x0
Grand Slam RJ
62KG
SF
2016
11023

Jose Lima

Jose Lima
W
Pts: 2x0
Grand Slam RJ
62KG
F
2016
11231

Unknown

W
Triangle
South American
64KG
4F
2016
11232

Luis Pinto

W
Omoplata/choke
South American
64KG
SF
2016
11233

Carlos Esquisito

Carlos Esquisito
W
Verbal tap
South American
64KG
F
2016
11443

Jean Pereira

W
Triangle
Grand Slam AD
62KG
SF
2017
11444

Tomoyuki Hashimoto

Tomoyuki Hashimoto
W
Pts: 2x2, Adv
Grand Slam AD
62KG
F
2017
11542

Isaac Doederlein

Isaac Doederlein
W
Pts: 6x4
European Open
64KG
4F
2017
12044

Michael Woolf

W
Pts: 10x0
Grand Slam LDN
62KG
4F
2017
12045

Rodnei Barbosa

Rodnei Barbosa
W
Pts: 2x0
Grand Slam LDN
62KG
SF
2017
12046

Erno Elgland

W
Mounted triangle
Grand Slam LDN
62KG
F
2017
12294

Vincent Nguyen

W
Choke from back
Rome Open
64KG
SF
2017
12295

Mathias Jardin

W
Choke from back
Rome Open
64KG
F
2017
12345

Jakub Witkowski

W
N/A
European NoGi
67KG
SF
2017
12631

Cleber Sousa

Cleber Sousa
W
Points
World Pro
62KG
RR
2017
12726

Wallace Ourique

W
N/A
Brasileiro
64KG
8F
2017
12730

Franklin Sousa

W
Triangle
Brasileiro
64KG
4F
2017
13057

Takuto Kako

W
Pts: 10x2
World Champ.
64KG
R1
2017
13065

Kim Terra

Kim Terra
W
Referee Decision
World Champ.
64KG
8F
2017
13765

Silvio Duran

Silvio Duran
W
Pts: 0x0, Adv
San Diego Pro
70KG
SF
2017
13787

Nabuo Nagai

W
Pts: 9x0
Grand Slam LA
62KG
SF
2017
14040

Isaac Alves

W
Submission
Brasileiro NoGi
61KG
4F
2017
14042

Elton Dourado

W
Points
Brasileiro NoGi
61KG
SF
2017
14043

Pedro Dias

Pedro Dias
W
Pts: 2x0
Brasileiro NoGi
61KG
F
2017
14315

Alan Costa

W
Pts: 2x0
Grand Slam RJ
62KG
R1
2017
14319

Fellipe Mello

W
Submission
Grand Slam RJ
62KG
4F
2017
14322

Pedro Dias

Pedro Dias
W
Armbar
Grand Slam RJ
62KG
SF
2017
14457

Bruno Cabral

W
Points
South American
64KG
4F
2017
14459

Willian Oliveira

W
Points
South American
64KG
SF
2017
14460

Cleber Sousa

Cleber Sousa
W
Points
South American
64KG
F
2017
14820

J. Alhazza

W
Omoplata/armlock
Grand Slam AD
62KG
RR
2018
14896

Pablo Mantovani

Pablo Mantovani
W
Referee Decision
European Open
64KG
SF
2018
15123

Igor Terraceo

W
Submission
British Nat. Pro
69KG
F
2018
15233

Thomas Halpin

Thomas Halpin
W
Pts: 5x0
Netherlands Pro
69KG
F
2018
15249

Ilke Bulut

Ilke Bulut
W
Pts: 5x0
Swiss Nat. Pro
ABS
F
2018
15477

Pedro Dias

Pedro Dias
W
Pts: 2x2, Adv
Grand Slam LDN
62KG
SF
2018
15479

Wanki Chae

Wanki Chae
W
Pts: 3x0
Grand Slam LDN
62KG
F
2018
15554

Tomasz Smierzalski

W
Pts: 18x0
ACB European
60KG
F
2018
16040

Jose Lima

Jose Lima
W
Pts: 4x2
King of Mats
69KG
RR
2018
16123

Mani Tavanaei

W
Pts: 7x0
World Pro
62KG
4F
2018
16126

Reuben Sagman

W
Omoplata
World Pro
62KG
RPC
2018
16127

Mani Tavanaei

W
Pts: 0x0, Adv
World Pro
62KG
RPC
2018
16200

Eduardo Campos

W
Armlock
Brasileiro
64KG
R1
2018
16202

Unknown

W
Triangle armbar
Brasileiro
64KG
4F
2018
16204

Bruno Celio

W
Armbar
Brasileiro
64KG
SF
2018
16448

Thomas Lisboa

Thomas Lisboa
W
Choke from back
World Champ.
64KG
R2
2018
16813

Bebeto Oliveira

W
Referee Decision
ACBJJ World
60KG
3RD
2018
17548

Matheus Magalhaes

W
Pts: 11x0
Grand Slam LA
62KG
4F
2018
17550

Rene Lopez

W
Pts: 2x2, Adv
Grand Slam LA
62KG
SF
2018
17827

Cole Franson

Cole Franson
W
Pts: 6x4
LA BJJ Pro
70KG
SF
2018
17829

Thiago Macedo

Thiago Macedo
W
Pts: 0x0, Adv
LA BJJ Pro
70KG
F
2018
18033

Joao Mendes

Joao Mendes
W
Points
Rio BJJ Pro
70KG
SF
2018
18034

Pedro Dias

Pedro Dias
W
Points
Rio BJJ Pro
70KG
F
2018
18253

Magno Vieira

W
Pts: 3x0
Grand Slam RJ
62KG
8F
2018
18255

Franklin Silva

W
Violin armlock
Grand Slam RJ
62KG
4F
2018
18258

Jonas Pereira

W
Pts: 8x0
Grand Slam RJ
62KG
SF
2018
18259

Gabriel Sousa

Gabriel Sousa
W
Botinha
Grand Slam RJ
62KG
F
2018
18576

Alex Elkin

W
Toe hold
NoGi Worlds
61KG
4F
2018
18791

Pedro Dias

Pedro Dias
W
Pts: 0x0, Adv
Grand Slam AD
62KG
4F
2019
18793

Gabriel Frenhan

W
Choke from back
Grand Slam AD
62KG
SF
2019
18875

Mani Tavanaei

W
Armlock
European Open
64KG
4F
2019
18879

Pedro Dias

Pedro Dias
W
Violin armlock
European Open
64KG
SF
2019
19258

Alejandro Carreras

W
Points
EU Continental
69KG
F
2019
19416

Pedro Dias

Pedro Dias
W
Choke from back
Grand Slam LDN
62KG
4F
2019
19418

Fernando Soares

W
Pts: 3x0
Grand Slam LDN
62KG
SF
2019
19472

Lee Ting

W
Pts: 0x0, Adv
King of Mats
69KG
RR
2019
19474

Gabriel Sousa

Gabriel Sousa
W
Referee Decision
King of Mats
69KG
RR
2019
19481

Nobuhiro Sawada

Nobuhiro Sawada
W
Submission
King of Mats
69KG
RR
2019
19493

Gabriel Sousa

Gabriel Sousa
W
Pts: 6x4
King of Mats
69KG
3RD
2019
19566

Alexis Alduncin

Alexis Alduncin
W
Toe hold
Pan American
64KG
4F
2019
20066

Massaki Todokoro

W
Choke from back
World Pro
56KG
RR
2019
20067

Nobuhiro Sawada

Nobuhiro Sawada
W
Katagatame
World Pro
56KG
RR
2019
20072

Carlos Alberto

W
Pts: 2x2, Adv
World Pro
56KG
F
2019
20231

Guilherme Felipe

W
Choke from back
Brasileiro
64KG
R1
2019
20234

Felipe Correa

W
Pts: 10x0
Brasileiro
64KG
4F
2019
20235

Lucas Ramos

W
Choke from back
Brasileiro
64KG
SF
2019
20237

Alex Sodre

Alex Sodre
W
Adv
Brasileiro
64KG
F
2019
20582

Fernando Soares

W
Pts: 4x4, Adv
World Champ.
64KG
R2
2019
20585

Pedro Dias

Pedro Dias
W
Pts: 2x0
World Champ.
64KG
4F
2019
20851

Baret Yoshida

Baret Yoshida
W
Referee Decision
F2W 114
61KG
SPF
2019
21649

Pedro Dias

Pedro Dias
W
Botinha
Grand Slam LA
62KG
4F
2019
22006

Bryn Jenkins

W
Pts: 2x0
UKBJJA Open
ABS
4F
2019
22008

Lee Renaut

W
Pts: 2x0
UKBJJA Open
ABS
SF
2019
22262

Wallace Ourique

W
Pts: 4x0
Grand Slam RJ
62KG
R1
2019
22265

Judinei Silva

W
Pts: 5x2
Grand Slam RJ
62KG
4F
2019
22454

Leandro Oliveira

W
Points
Rio BJJ Pro
70KG
4F
2019
22551

Felipe Minasian

W
Triangle
South American
64KG
SF
2019
22552

Cleber Fernandes

W
Pts: 6x0
South American
64KG
F
2019
22802

Gabriel Sousa

Gabriel Sousa
W
Inside heel hook
F2W 133
65KG
SPF
2019
22836

Junny Ocasio

Junny Ocasio
W
Armlock
NoGi Worlds
61KG
SF
2019
23295

Savio Gomes

W
Submission
Austria Nat Pro
69KG
RR
2020
23333

Venino Junior

W
Pts: 4x2
France Nat. Pro
69KG
4F
2020
23336

Mohamad Hayat

W
Submission
France Nat. Pro
69KG
SF
2020
23578

Alexis Alduncin

Alexis Alduncin
W
Pts: 3x2
European Pro
62KG
RR
2020
23606

Lukete Silva

Lukete Silva
W
Pts: 2x1
Grand Slam LDN
62KG
4F
2020
23610

Lukete Silva

Lukete Silva
W
Pts: 2x1
Grand Slam LDN
62KG
3RD
2020
24893

Iago Fernandes

W
Cachecol choke
South American
64KG
4F
2020
24898

Jonas Lisboa

W
Choke from back
South American
64KG
SF
2020
24899

Cleber Sousa

Cleber Sousa
W
Points
South American
64KG
F
2020
25496

Pablo Mantovani

Pablo Mantovani
W
Pts: 1x0
Grand Slam AD
62KG
4F
2021
25497

Lucas Pinheiro

Lucas Pinheiro
W
Pts: 1x0
Grand Slam AD
62KG
SF
2021
25599

Valmecir Junior

W
Pts: 11x2
WP BR Qualifier
62KG
RR
2021
25602

Wesley Santos

W
Toe hold
WP BR Qualifier
62KG
RR
2021
25603

Leandro Lima

W
Choke from back
WP BR Qualifier
62KG
RR
2021
25650

Mo-Ali Hayat

W
Submission
World Pro
62KG
RR
2021
26350

Rommel Oliveira

W
Pts: 12x0
SA Cont. Pro
62KG
4F
2021
26352

Jhonatha Frazao

W
Choke from back
SA Cont. Pro
62KG
SF
2021
27090

Oziel Santos

W
Submission
AJP RJ Pro
62KG
4F
2021
27091

R. Guimaraes

W
Pts: 2x0
AJP RJ Pro
62KG
SF
2021
27372

Matheus Onda

W
Pts: 4x0
Sul Americano
64KG
4F
2021
27376

Jonas Pereira

W
Pts: 5x0
Sul Americano
64KG
SF
2021
27377

Cleber Sousa

Cleber Sousa
W
Pts: 7x6
Sul Americano
64KG
F
2021
27705

Cleber Sousa

Cleber Sousa
W
Armbar
Grand Slam MSK
62KG
RR
2021
27941

David Reinaldo

W
Submission
Brasilia Pro
62KG
SF
2021
27942

Savio Freitas

W
Submission
Brasilia Pro
62KG
F
2021
28030

Leo Alves

W
Katagatame
Brasileiro
64KG
SF
2021
28463

Jonas Pereira

W
Pts: 10x1
Grand Slam RJ
62KG
R1
2021
28469

Lucas Carvalho

W
Pts: 1x0
Grand Slam RJ
62KG
4F
2021
28478

Cleber Sousa

Cleber Sousa
W
Pts: 1x0
Grand Slam RJ
62KG
RPC
2021
28479

Leandro Lima

W
Submission
Grand Slam RJ
62KG
3RD
2021
29180

Wanki Chae

Wanki Chae
W
Pts: 1x0
World Pro
62KG
4F
2021
29184

Hyeonwoo Han

W
Pts: 1x0
World Pro
62KG
RPC
2021
29185

Abdulla Munfaredi

W
Katagatame
World Pro
62KG
3RD
2021
30551

Igor Terreco

W
Pts: 33x2
European Open
64KG
SF
2022
31087

Welerson Goncalves

Welerson Goncalves
W
Points
Grand Slam LDN
62KG
4F
2022
31090

Sam McNally

Sam McNally
W
Pts: 3x0
Grand Slam LDN
62KG
SF
2022
31612

Ismael Santos

Ismael Santos
W
Pts: 6x0
Pan American
64KG
R2
2022
31617

Huthayfah Penney

W
Pts: 9x2
Pan American
64KG
4F
2022
32340

Rodnei Barbosa

Rodnei Barbosa
W
Pts: 2x0
Grand Slam AD
62KG
SF
2022
32342

Lucas Pinheiro

Lucas Pinheiro
W
Pts: 5x1
Grand Slam AD
62KG
F
2022
32870

Yuta Shimada

Yuta Shimada
W
Choke from back
World Champ.
64KG
8F
2022
32876

Jordan Vaisman

Jordan Vaisman
W
Pts: 9x2
World Champ.
64KG
4F
2022
34583

Michael Alvarez

W
Triangle shldr lock
Grand Slam MIA
62KG
4F
2022
34585

Shoya Ishiguro

W
Pts: 2x0
Grand Slam MIA
62KG
SF
2022
34586

Bebeto Oliveira

W
Pts: 1x0
Grand Slam MIA
62KG
F
2022
35499

Pedro Serrano

Pedro Serrano
W
Pts: 20x0
NoGi Pan
61KG
SF
2022
37495

Michael DeMarco

W
Pts: 17x0
Grand Slam SYD
62KG
4F
2023
37497

Omar Alfadhli

W
Pts: 9x2
Grand Slam SYD
62KG
SF
2023
38186

Nicholas Martinez

W
Pts: 3x0
AJPGD LDN
62KG
4F
2023
38188

Khaled Alshehi

Khaled Alshehi
W
Pts: 3x2
AJPGD LDN
62KG
SF
2023
39661

Viki Dabush

W
Pts: 7x3
ADGS ABD
69KG
R1
2023
39665

Omar Alfadhli

W
Pts: 28x0
ADGS ABD
69KG
4F
2023
39668

Thiago Marques

W
Pts: 8x4
ADGS ABD
69KG
SF
2023
Hiago George vs Isaque Paiva

Hiago George vs Narciso Vila