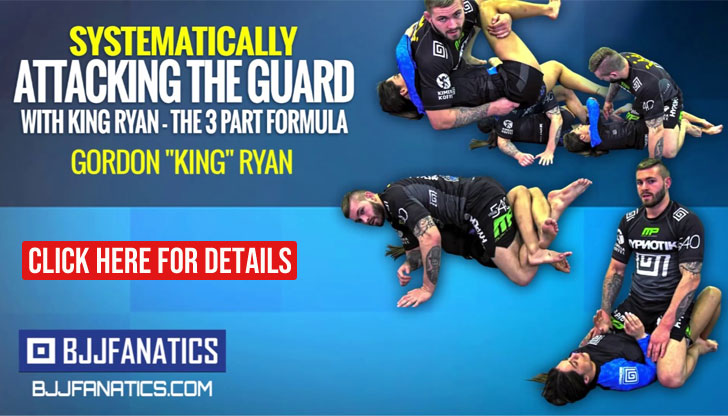 Set for December, 2017 is the 14th edition of the Eddie Bravo Invitational (EBI 14), a tournament with a solid card which will gather veterans of the promotion as well as 3 fresh new faces, all capable challengers to the promotion's belt and the hefty sum that can come from it. This will be the second time EBI will crown an open weight champion – the first of which went to Gordon Ryan of Brunswick JJ, who will be defending his title come December 3.
Given his good form and the line-up at hand, Ryan is a clear favorite to retain the EBI title. He will be met by a handful of athletes who pose a decent challenge to his skill-set, the toughest clashes likely coming from Australian black belt Craig Jones, MMA grappler Rustam Chsiev as well as brown belts Dan Borovic and Casey Hellenberg.
As per usual the EBI 14 tournament will be streamed on UFC Fight Pass, there will also be an available PPV at InchbyInch.tv. Below is a run down of the athletes who will be competing at the Onnit Academy (Austin, TX) in December.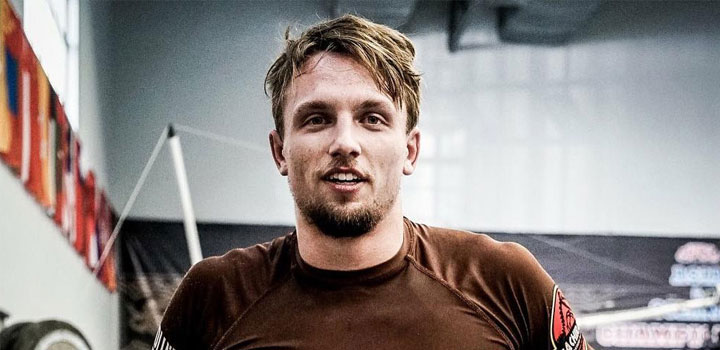 CRAIG JONES (Absolute MMA)
IG @craigjonesbjj
Australian sensation, Craig Jones broke out to mainstream jiu jitsu during the EBI welterweight tournament held earlier this year. He cemented his claim to being one of the top competitors in the world today by reaching the semi-finals of the ADCC World Championship in September.
No longer a stranger to the other challengers in the open weight tournament at hand, Craig should be looked at as one of the favorites for the EBI strap, just behind the current champ Gordon Ryan.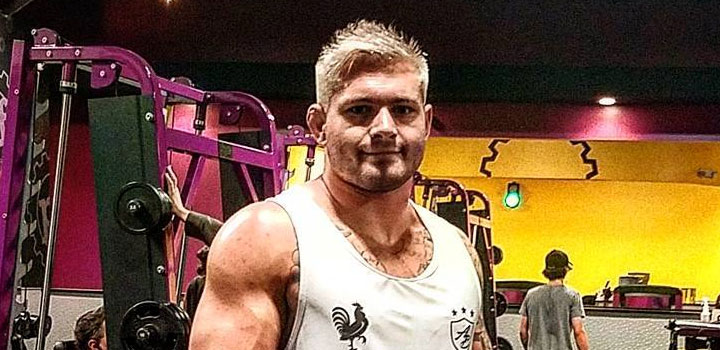 GORDON RYAN (RGA/DDS/Brunswick BJJ)
IG @gordonlovesjiujitsu
The King is back, riding high after his recent success at the ADCC tournament where he earned 1 gold medal in his weight class and a silver in the absolute. His biggest challenges at EBI 14 should come by way of Australia (Jones) and Russia (Chsiev) – though only if Rustam can take Ryan to over time.
Hellenberg and Goncalves are both very strong competitors as well, but on paper this is Ryan's tournament to lose. The full package, John Danaher/Garry Tonon's representative has the perfect set of skills to strive in sub-only, no-gi rules – killer submissions from all angles, playing guard or on top.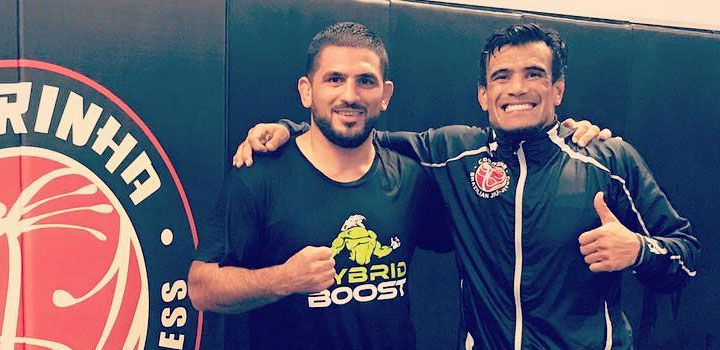 KAREN DARABEDYAN (Hayastan)
IG @kar_d
From Armenia by way of California is former WEC challenger Karen Darabedyan, a professional mixed martial arts fighter versed in the Hayastan combat system. A knowledgeable leg attacker Karen competed in EBI 3 exiting the tournament in the second round after a memorable leg lock battle with Garry Tonon – decided against Darabedyan in over time.
Although extremely technical and experienced, Karen does give up a decent size advantage against lot's of the other competitors on this race which may come to his detriment.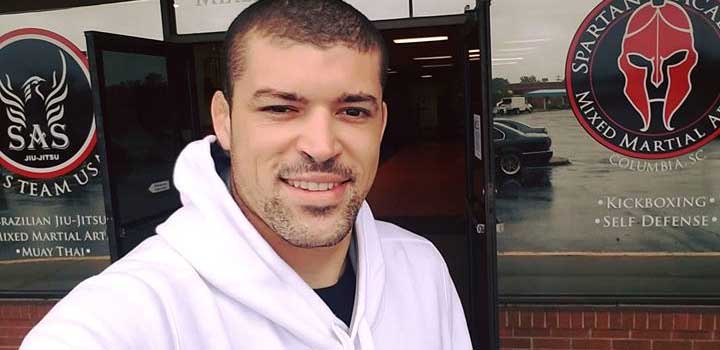 GUYBSON SA (SAS)
IG @guybsonsas
A veteran of the game, Sá is also a repeat offender under these lights who will have a chance to redeem himself from the lackluster performance at EBI 9 against Daniel O'Brien (also competing on this show).
Once regarded as one of the hottest prospects in the coloured belt divisions of jiu jitsu, a time when he beat Marcus Almeida and Rodolfo Vieira, Sá did not reach his potential at black belt. As Buchecha and Vieira developed heaps and bounds throughout the years, Sá's progress slowed down mainly due to his choice of pursuing a career as a grappling coach. Sá has indeed competed regularly in smaller shows and will be an interesting athlete to watch at EBI.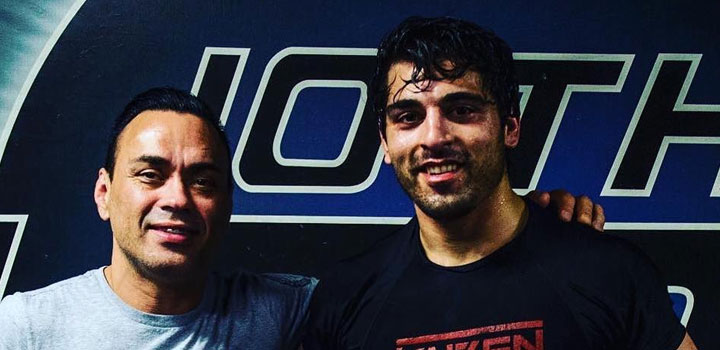 PATRICK DONABEDIAN (10th Planet)
IG @patrickdonabedian
We don't know much about Donabedian, a member of the 10 planet headquarters team and winner of the 10th Planet EBI trials. He is a brown belt under Eddie Bravo and will be making his debut on the show.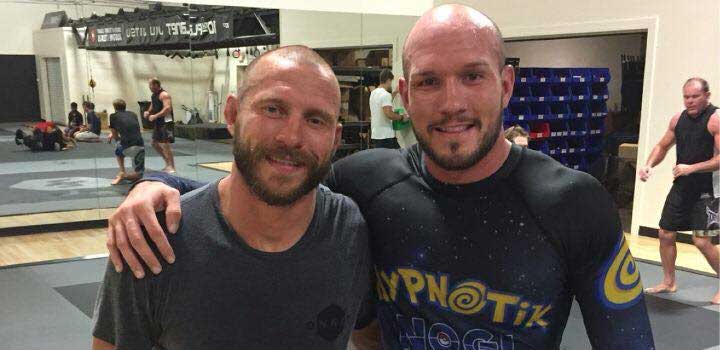 TRAVIS MOORE (John's Gym – Texas)
IG @travismoorebjj
EBI 9 veteran Travis Moore is back. The black belt under Jarrod Clontz exited the tournament in the first round during last year's light heavyweight tournament and is back to set the record straight.
Moore represents the well known John's Gym in Texas and has competed in MMA, aside from that we have no information on his grappling achievements.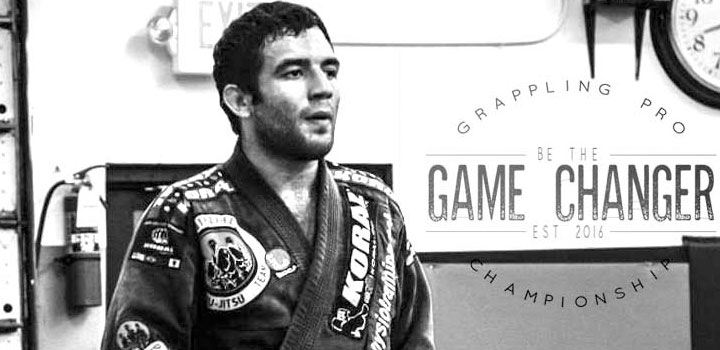 MARCEL GONCALVES (Fight Sports)
IG @iammarcelgoncalves
A former brown belt IBJJF No-Gi Pans champion and Metamoris Challenger series champion, Goncalves is also one of jiu jitsu's most charismatic promoters – founder of the Grappling Pro Championship.
No stranger to Eddie Bravo Invitational rules, Marcel competed at this year's welterweight tournament (11) while taking part in one of the most controversial matches in the history of the event against Dan Borovic. Then a miscalculation from the referee during the overtime rounds caused plenty of debate, a perfect segway for one of the most anticipated match-ups of the event, particularly after the two put on a real show during their 1st bout.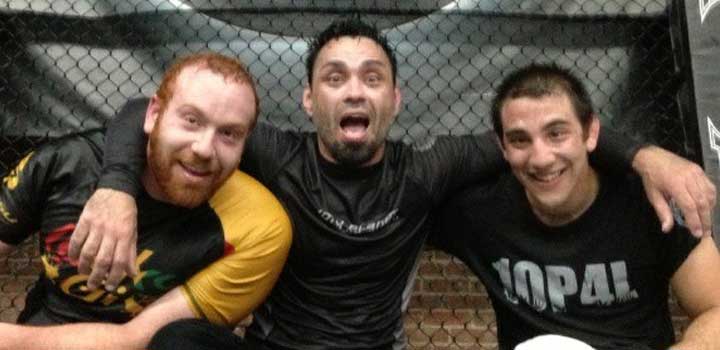 ADAM SACHNOFF (10th Planet)
IG @reddestroyer
Another 10th Planet athlete and EBI veteran is the 'Red Destroyer' Adam Sachnoff. A 10P San Francisco based athlete, Adam competes mainly around the team's sub-only circuit, being a 2017 Onnit Invitational champion.
Although a big guy, Adam gives preference to the bottom game and has in the footlock department his most dangerous weapons.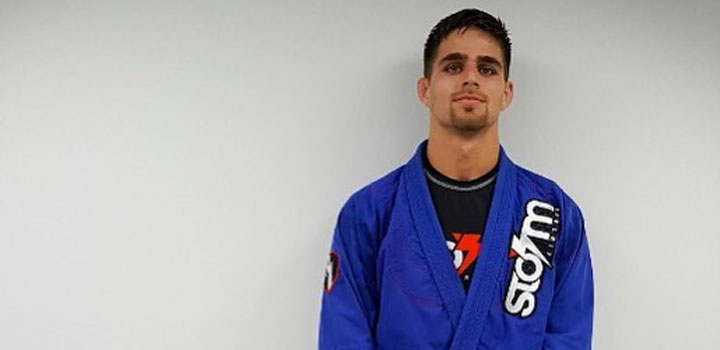 DAN BOROVIC (3-Sixty)
IG @danborovic
One of the most talented brown belts in the jiu jitsu scene today is IBJJF Worlds and Pans medalist Danilo Borovic. Although not a full time athlete, Danilo has consistently proved he is the real deal, and his performance at EBI 11 earlier this year proved just that.
No stranger to submission only, Borovic will be one of the most well rounded, dangerous and accomplished grapplers on the show. A rematch with Marcel Goncalves is in order, but going up against Craig Jones would no doubt be a grappling delight.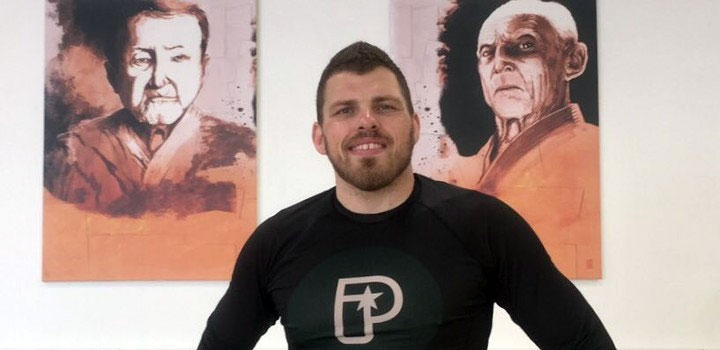 CASEY HELLENBERG (Gracie Humaitá)
IG @hellenbergjj
One of the brightest stars to come out of the Ribeiro JJ camp in Austin Texas is brown belt competitor Casey Hellenberg, an ultra-heavyweight with plenty of mobility and a killer attitude on the mat. An army vet with a background in wrestling, Casey earned a trip to the ADCC finals this year after conquering the USA West Coast trials, defeating some very strong names on the way and is now testing his skills in a sub only environment.
More of a gi oriented grappler, with wins at the IBJJF Pans this year and two medals at the Worlds (2016 and 2017), Casey has kept a good rhythm without the gi also. This will be the first time we see Casey compete in EBI rules, an interesting challenge for a very talented competitor.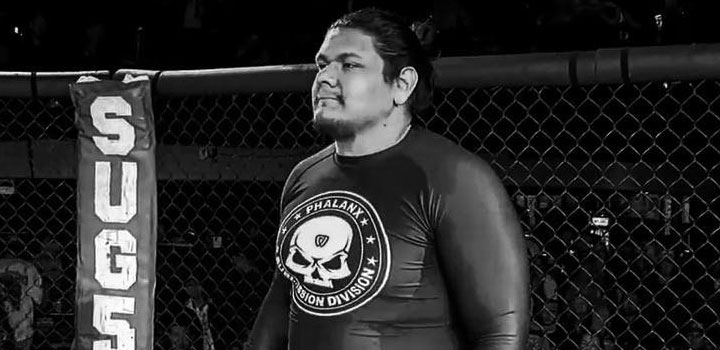 JESSERAY CHILDREY (Nice Guy SF)
IG @jesseraygo1way
A common presence in the sub-only circuit is Childrey, who we've seen in Sapateiro Inv, SUG, and Finishers series. At the ADCC WC trials, Jesseray took great care of himself, reaching the final of the event. Childrey is likely the heaviest athlete on the EBI Absolutes roster, but don't let his big frame fool you as he is deceptively agile.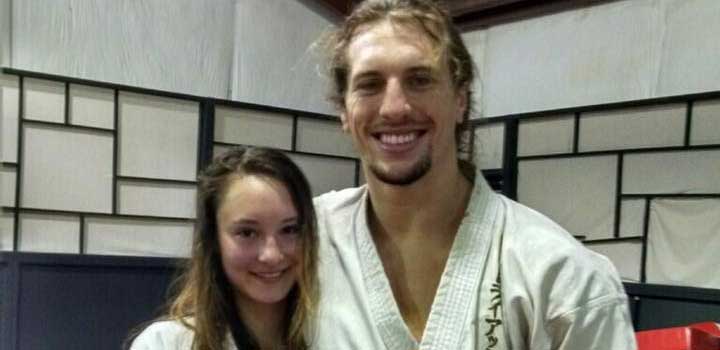 DANIEL O'BRIEN (Triad MA)
IG @triadmartialartsninja
O'Brien is another EBI veteran who competed at the light-heavyweight tournament last year. A sub-only specialist, Daniel is known for his unorthodox style and his blindfolded antics – having recently won a Kakuto tournament with this method. Although a fun gimmick the blindfold will likely stay at home against a higher level in competition that he will be facing at EBI 14.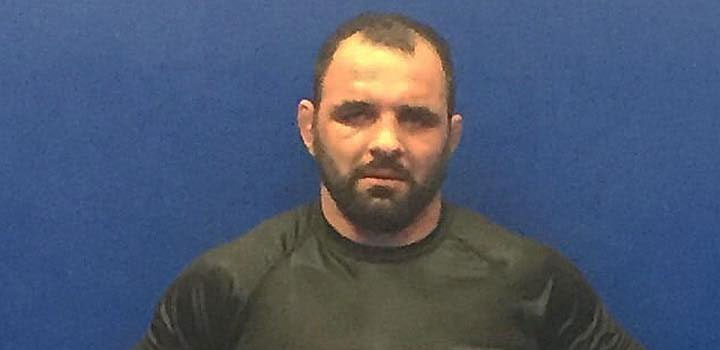 RUSTAM CHSIEV (K-Dojo)
IG @rustamchsiev
One of the hardest submission grappling veterans in the game is the Russian Chsiev of K-Dojo, who is an ADCC and Ultimate Absolute podium placer and an EBI veteran. Although slightly past his prime, Chsiev is still a dangerous man in no-gi grappling – though he is definitely not a submission oriented competitor.
Chsiev is very good at avoiding the submission and will likely push to pass each round through overtime, a strategy that will lpose a challenge to many on these EBI brackets.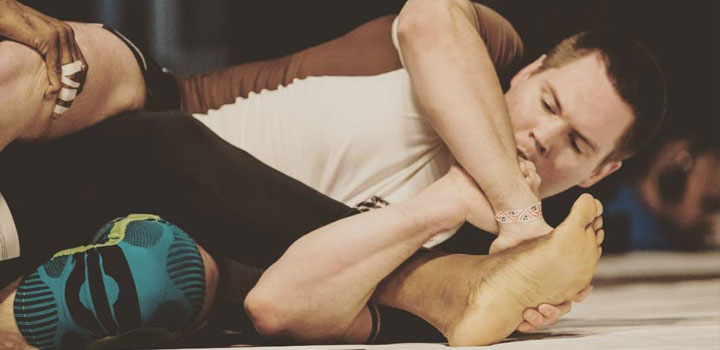 ANDREW KIMLER (Texas Punishment Crew)
IG @andrewkimler
A firefighter and an amateur mixed martial arts fighter, Kimler is also an ultra-heavy brown belt in jiu jitsu and an active presence in the submission only circuit.
We don't have much information on Kimler or his grappling achievements. He does have a gold medal at the IBJJF World Championship in the blue belt division a few years ago.
ANDY BURKE (Champions MMA)
@andyburke_bjj
Andy competes in the submission-only jiu jitsu scene, having earned his way to EBI through a qualifier tournament. A student of Jeff Glover and Dean Lister, Andy is a champion in Rose Gracie's tournament – Gracie Worlds and has been referenced as a lower limb submission artist.
AARON 'TEX' JOHNSON (Unity JJ)
@texjohnsonbjj
Super-heavyweight competitor Tex Johnson is one of the most active athletes in the East Coast scene, testing himself in a wide variety of rulesets, from EBI to IBJJF as well as Fight 2 Win Pro. Always entertaining, Johnson tends to favor going for the submissions over positional dominance.