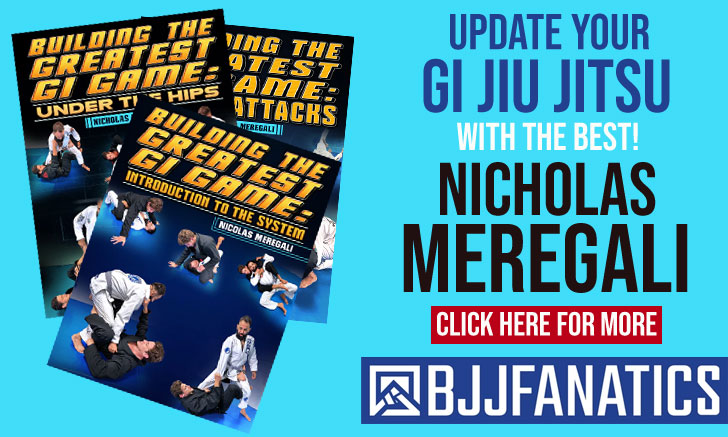 Juan Miguel Iturralde is a Brazilian jiu jitsu black belt under Fernando Di Piero (Soluço) and a former member of the Alliance Academy (later with Globetrotters BJJ) being also a pioneer for this martial art in the country of Ecuador. Iturralde is widely regarded as a pivotal figure in the development of high-end Ecuadorian competitors such as Francisco Iturralde (Sinistro) and Johnny Tama.
Juan Miguel Iturralde Jiu Jitsu
Full Name: Juan Miguel Iturralde
Nickname: N/A
Lineage: Mitsuyo Maeda > Carlos Gracie > Helio Gracie >Rolls Gracie > Romero Cavalcanti > Fábio Gurgel > Fernando Di Piero > Juan Miguel Iturralde
Main Achievements:
IBJJF European Open Champion (2013 Master)
IBJJF Pans No Gi Champion (2013 Master)
IBJJF Miami Int. Open Champion (2015/2013 Master)
IBJJF Miami Spring Int. Open Champion (2017/2016 Master 2)
IBJJF Boston Spring Int. Open Champion (2016 Master 2)
Favorite Position/Technique: Well Rounded
Weight Division: Peso Pesado (94,30 kg / 208.0 lbs)
Team/Association: Globetrotters BJJ
Juan Miguel Iturralde Biography
Juan Miguel Iturralde was born on December 27, 1980 in Guayaquil, Ecuador.
Juan's father was a martial arts enthusiast who started teaching taekwondo to Iturralde when the youngster was 4 years of age, an activity Juan Miguel carried out for 4 years until he lost interest. The flame for combat would spark again as a 15 year old after watching the Ultimate Fighting Championship II (UFC 2) on a Tv set in 1995.
Watching the UFC and subsequently hearing about the stories of the Gracie family caught Juan Miguel's attention in a big way. He would soon after enroll at a local martial arts academy called 'Bidokan' where Roberto Bitar – a blue belt under Royce Gracie, had started coaching. Bitar was, in fact, a jiu jitsu pioneer in Ecuador and likely the first instructor for this martial art in the country.
While learning jiu jitsu, Juan Miguel started also transferring the knowledge he was capturing to his middle brother Leonardo (who would later join Roberto's class also). After earning his blue belt Iturralde was forced to stop training for two years to pursue a career in the music industry as a heavy metal guitarist for a band named Black Sun, a time during which he helped record two albums.
In 2004 Juan Miguel Iturralde returned to BJJ practice, this time with black belt Frederico Peixoto (Freddy Sukata), brother to Mário "Sukata". Freddy was much more connected with jiu jitsu's competition scene, something Iturralde was unfamiliar with but which quickly captured his interest and the interest of brother Leo.
Sukata left Ecuador in 2005 leaving Juan Miguel (blue belt) and Leonardo (purple belt) to their own device. They decided to start coaching having in their younger brother (Francisco Iturralde) one of their first pupils. In the meantime the brothers continued training under Freddy Sukata's guidance and it was he who awarded Juan Miguel his purple belt in 2006.
Later in 2006 coach Fernando 'Soluço' Di Piero moved to Ecuador, opening an affiliate of the world famous academy – Alliance Jiu Jitsu. The Iturralde brothers soon joined Soluço's gym, (later becoming his first worldly renowned Ecuadorian athletes).
Juan Miguel juggled with playing guitar, studying law and working as a paralegal attorney as well as learning BJJ for many years, but in 2007 he finally decided to press the brake on his legal aspirations and focus solely on grappling. He followed this thought by opening his first academy, which was named Alliance – Samborondon (2007).
It was under Fernando Soluço's tuition that Juan Miguel earned both his brown (2008) and his black belt (2010). Iturralde is often referenced as a strong figure in the development of BJJ in Ecuador.
Cover photo taken by William Burkhardt of BJJPix.
Juan Miguel Iturralde vs Alberto Marmol