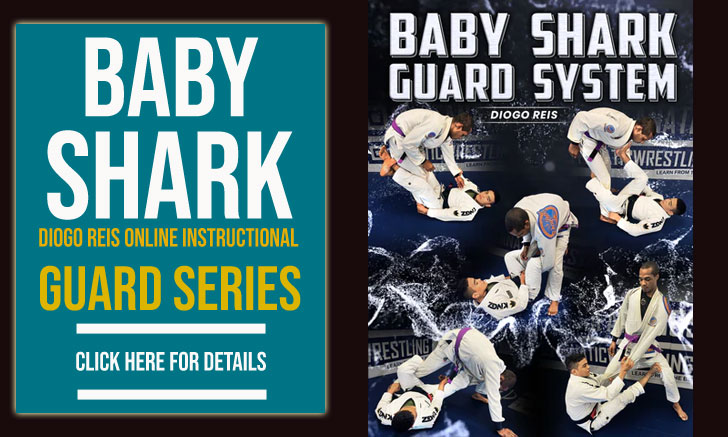 Espen Mathiesen is a Norwegian athlete in the sport/martial art of Brazilian jiu-jitsu and a black belt under José Carlos of Kimura – Nova Uniao. Mathiesen became one of the top grappling competitors in Europe while going through the ranks of BJJ in the International Brazilian Jiu-Jitsu Federation (IBJJF) circuit, there Espen conquered medals in important tournaments such as the World, Pan American, and European Open Championship as well as the prestigious Copa Pódio Grand Prix.
Espen Mathiesen Jiu Jitsu
Full Name: Espen Mathiesen
Nickname: N/A
Lineage: Carlos Gracie > Helio Gracie > Carlson Gracie > André Pederneiras > Jair Lourenço > José Carlos Granja > Espen Mathiesen
Main Achievements:
1st Place IBJJF European Open (2022)
1st Place AJP Abu Dhabi World Pro (2018)
1st Place IBJJF Copenhagen Open (2017)
2nd Place Copa Pódio 76KG Grand Prix (2017)
2nd Place AJP Abu Dhabi World Pro (2021 / 2021+)
3rd Place IBJJF World Championship (2018)
Main Achievements (Colored Belts):
1st Place IBJJF Pans Championship (2017 brown)
1st Place IBJJF European Open (2017 brown)
2nd Place IBJJF World Championship (2015 purple)
2nd Place IBJJF European Open (2014 blue)
+ The AJP federation ran two Abu Dhabi World Pro events in 2021, one in April and another in November, the "+" sign represents the 2nd event, in November.
Favorite Position/Technique: Berimbolo
Weight Division: Peso Leve (76,00 kg / 168.0 lbs)
Team/Association: Kimura/Nova Uniao
Espen Mathiesen Biography
Espen Mathiesen was born on May 10, 1995, in Egersund, a small town on the west coast of Norway (10,000 people).
Like many other European kids Espen started playing competitive sports through football (soccer) at the age of 5, an activity he kept up until his 16th birthday. The reason why he decided to quit football was jiu-jitsu, a martial art he had started the previous year and with which he had fallen in love.
Although always interested in martial arts, Espen's duties lied with soccer and skiing, keeping him away from any further pursuits. It was only at 15 years of age (after watching a film with a few jiu-jitsu moves he really enjoyed) that Mathiesen decided to give combat sports a try. Espen's first instructor was Damoun Nassehi, a blue belt who had trained with Shimon Mochizuki at Checkmat/Arte Suave in Denmark and had relocated to Norway.
After 7 months of training only once or twice per week, Espen quit football to free himself of time for BJJ. His instructor – Damoun was a doctor with limited time to teach jiu-jitsu (only 3x per week), so Mathiesen decided to buy a few mats and started drilling jiu-jitsu moves every day with a friend at home.
Mathiesen's relationship with José Carlos started when he visited Damoun Nassehi's gym in 2011 for a seminar. Damoun's team soon became affiliated with José's Kimura – Nova Uniao academy, and not long after that Espen started visiting Carlos' gym in Haugesund.
Being a good student with good grades in math and physics, Mathiesen was expected to become a civil engineer, a plan that was embedded in Espen's mind for a while. Before entering University the Norwegian took a year off to focus fully on BJJ (2014), spending some time in the United States with the Guilherme and Rafael Mendes at the Art Of Jiu-Jitsu academy in California as well as Gustavo Dantas in Arizona. This project earned Mathiesen a silver medal at the IBJJF World Championship (purple belt), an excellent result that proved to Espen and his family he had the potential to 'make it' in this sport. After this result, Mathiesen decided to quit his academic aspirations and follow a full-time career with jiu-jitsu.
At the beginning of 2016, Espen moved to Haugesund to train in a more professional environment. Training with the likes of Tommy Langaker and Vegard Randeberg, under the guidance of José, helped raise Mathiesen's game to another level. After a tremendously competitive year in 2017, where Espen conquered a silver medal at Copa Pódio's Lightweight Grand Prix, as well as an IBJJF Pan American and European titles, Espen Mathiesen was promoted to black belt by his longtime coach José Carlos.
Cover photo by Flash Sport.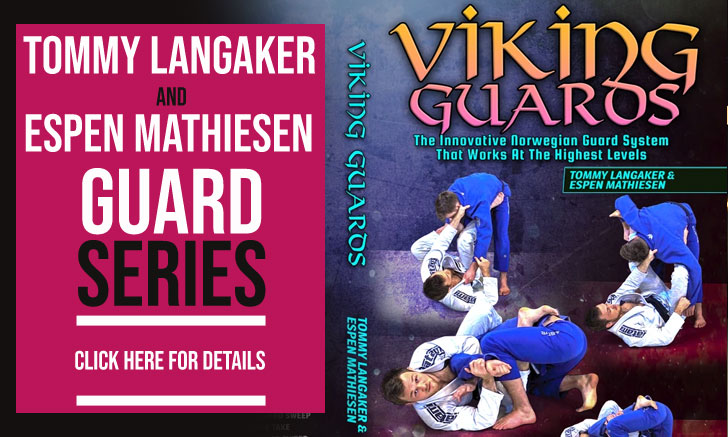 Espen Mathiesen Grappling Record
47 WINS
BY POINTS


BY ADVANTAGES




BY SUBMISSION




BY DECISION




BY PENALTIES




BY DQ



30 SUBMISSIONS WINS
#214eb8
Choke from back
60
18
#fad11b
Violin armlock
3
1
#f58822
Bow and arrow
3
1
20 LOSSES
BY POINTS


BY ADVANTAGES




BY SUBMISSION




BY DECISION




BY PENALTIES




BY DQ



4 SUBMISSIONS LOSSES
#86e620
Straight ankle lock
25
1
#5AD3D1
Arm in Ezekiel
25
1
#d1212a
Choke from back
25
1
Espen Mathiesen Fight History
ID
Opponent
W/L
Method
Competition
Weight
Stage
Year
13617

Isaque Bahiense

Isaque Bahiense
L
Pts: 0x0, Pen
Copa Podio
82KG
SPF
2017
14080

Max Lindblad

Max Lindblad
L
Pts: 6x4
Swedish Nats
76KG
F
2017
14092

Adam Wardzinski

Adam Wardzinski
L
Arm in Ezekiel
Swedish Nats
ABS
F
2017
14913

Edwin Najmi

Edwin Najmi
L
Pts: 2x2, Adv
European Open
76KG
R1
2018
15402

JT Torres

JT Torres
L
Pts: 12x0, Adv
Pan American
76KG
4F
2018
16514

Lucas Lepri

Lucas Lepri
L
Pts: 0x0, Adv
World Champ.
76KG
SF
2018
18527

Luca Anacoreta

Luca Anacoreta
L
Pts: 4x0
Dublin Open
ABS
F
2018
18840

Gabriel Arges

Gabriel Arges
L
Choke from back
King of Mats II
85KG
RR
2019
18846

Rudson Mateus

Rudson Mateus
L
Pts: 2x0
King of Mats II
85KG
RR
2019
23122

Manuel Ribamar

Manuel Ribamar
L
Pts: 22x0
European Open
88KG
R1
2020
24360

Bradley Hill

D
---
Polaris Squads 2
ABS
RR
2020
24372

Jamie Paxman

D
---
Polaris Squads 2
ABS
RR
2020
25524

Luiz Paulo

Luiz Paulo
L
Short choke
Grand Slam AD
77KG
SF
2021
25667

Pablo Lavaselli

Pablo Lavaselli
L
Pts: 5x4
World Pro
77KG
F
2021
28008

Sebastian Rodriguez

Sebastian Rodriguez
L
N/A
EU Cont. Pro
85KG
SF
2021
29209

Mica Galvao

Mica Galvao
L
Straight ankle lock
World Pro
77KG
F
2021
29494

Fabricio Barbarotti

Fabricio Barbarotti
L
Referee Decision
World Champ.
76KG
R1
2021
32917

Victor Nithael

Victor Nithael
L
Referee Decision
World Champ.
76KG
8F
2022
33543

Jed Hue

L
Points
London NGO
79KG
SF
2022
37185

F. Godoy

L
DQ
European Open
82KG
4F
2023
38186

Max Lindblad

Max Lindblad
L
Pts: 3x2
AJPGD LDN
77KG
4F
2023
38194

Andre Cantanhede

L
Pts: 3x2
AJPGD LDN
77KG
RPC
2023
13986

Kenji Sette

W
Choke from back
Copenhagen Open
76KG
SF
2017
13987

Gareth Neale

W
Armbar
Copenhagen Open
76KG
F
2017
14078

Marcus Schmidt

W
Armbar
Swedish Nats
76KG
SF
2017
14087

Patryk Wysock

W
Pts: 21x0
Swedish Nats
ABS
4F
2017
14090

Nicolas Penzer

W
Botinha
Swedish Nats
ABS
SF
2017
15392

Fred Alves

W
Choke from back
Pan American
76KG
R1
2018
15394

Yan Lucas

Yan Lucas
W
Pts: 0x0, Adv
Pan American
76KG
8F
2018
16140

Matias Asencio

W
Choke from back
World Pro
77KG
R1
2018
16145

Edwin Najmi

Edwin Najmi
W
Pts: 0x0, Adv
World Pro
77KG
8F
2018
16148

Yan Cabral

W
Pts: 2x2, Adv
World Pro
77KG
4F
2018
16151

Jonathan Satava

Jonathan Satava
W
Choke from back
World Pro
77KG
SF
2018
16152

Jake Mackenzie

Jake Mackenzie
W
Violin armlock
World Pro
77KG
F
2018
16408

Sergio Calderon

Sergio Calderon
W
Choke from back
Zurich Open
ABS
SF
2018
16410

Nicolas Penzer

W
Choke from back
Zurich Open
ABS
F
2018
16488

Michael Liera

Michael Liera
W
Referee Decision
World Champ.
76KG
R2
2018
16508

Celso Vinicius

Celso Vinicius
W
DQ
World Champ.
76KG
R3
2018
16510

Edwin Najmi

Edwin Najmi
W
Choke from back
World Champ.
76KG
4F
2018
18521

Keji Sette

W
Choke from back
Dublin Open
82KG
SF
2018
18522

Jaakko Vilander

W
Submission
Dublin Open
82KG
F
2018
18526

Jonathon Maflin

W
Submission
Dublin Open
ABS
SF
2018
18843

Caio Caetano

Caio Caetano
W
Choke from back
King of Mats II
85KG
RR
2019
18848

Lucas Barbosa

Lucas Barbosa
W
Pts: 2x2, Adv
King of Mats II
85KG
RR
2019
22722

Bryn Jenkins

W
Armbar
Polaris 12
77KG
SPF
2019
23535

Adrian Kozicz

W
Botinha
London WO
82KG
4F
2020
23536

Oliver Lovell

W
Choke from back
London WO
82KG
SF
2020
23537

Adriano Araujo

W
Bow and arrow
London WO
82KG
F
2020
25520

Kevin Cuervo

W
Pts: 8x5
Grand Slam AD
77KG
4F
2021
25527

Haidar Abbas

W
Choke from back
Grand Slam AD
77KG
RPC
2021
25528

Pablo Lavaselli

Pablo Lavaselli
W
Pts: 1x0
Grand Slam AD
77KG
3RD
2021
25662

Abdel Faouri

W
Choke from back
World Pro
77KG
4F
2021
25665

Bruno Borges

W
Choke from back
World Pro
77KG
SF
2021
28006

Jacopo Pasquini

W
Choke from back
EU Cont. Pro
85KG
4F
2021
29202

Hassen Moussa

W
Choke from back
World Pro
77KG
R1
2021
29206

Leon Larman

Leon Larman
W
Pts: 5x4
World Pro
77KG
4F
2021
29208

Ali Monfaradi

Ali Monfaradi
W
Triangle
World Pro
77KG
SF
2021
30567

Ahmed Laaribi

W
Injury
European Open
76KG
R1
2022
30573

Lucas Protasio

Lucas Protasio
W
Pts: 2x2, Adv
European Open
76KG
4F
2022
30576

Marcelo Fausto

Marcelo Fausto
W
Pts: 4x4, Adv
European Open
76KG
F
2022
33533

Bryn Jenkins

W
Botinha
London Open
82KG
SF
2022
33534

Oliver Lovell

W
Pts: 18x2
London Open
82KG
F
2022
35107

Luca Anacoreta

Luca Anacoreta
W
Choke from back
Polaris
85KG
SPF
2022
37182

Bradley Hill

W
Pts: 4x4, Adv
European Open
82KG
R1
2023
37186

F. Godoy

W
DQ
European Open
82KG
4F
2023
38182

Andrew McGahon

W
Choke from back
AJPGD LDN
77KG
R1
2023
38193

Joao Bezerra

W
Pts: 3x0
AJPGD LDN
77KG
RPC
2023
38685

Thomas Rees

W
Armbar
Dublin Open
82KG
SF
2023
38687

Bradley Hill

W
Choke from back
Dublin Open
82KG
F
2023
Espen Mathiesen Highlight

Espen Mathiesen Berimbolo Variations