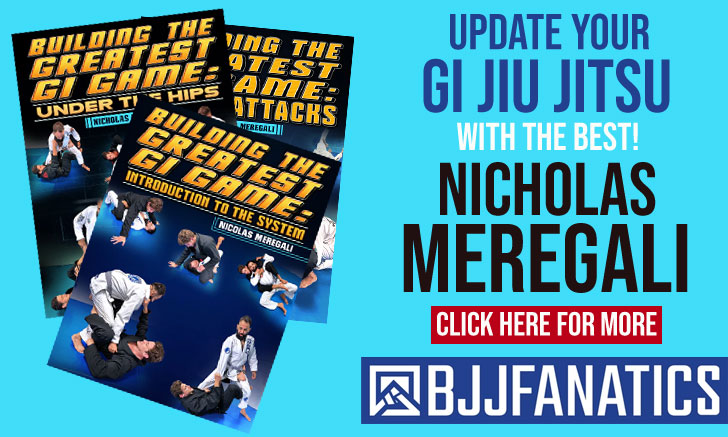 Carlos Vieira, commonly known as "Portugues" or Portuguese, is a Brazilian Jiu Jitsu 3rd degree black belt from Cia Paulista who was a reference for the academy's competitive team for many years, being regarded as one of the top lightweights of his generation with medals in important tournaments such as the Brazilian Nationals, the Pan American Championships and the European Open. In 2009 Carlos Vieira moved to Australia where he settled Cia Paulista's academy, preparing the future Aussie Champions while setting new goals for his own competitive career.
Carlos Vieira Jiu Jitsu
Full Name: Carlos Eduardo de Souza Vieira
Nickname: Portugues, which understandably means Portuguese in Portuguese. The name was given by his friends as a youngster since his father is a Portuguese National.
Lineage (From his First Master): Mitsuyo Maeda > Luis França > Oswaldo Fadda > Jorge Pina > Carlos Vieira
Lineage (From Cia Paulista): Mitsuyo Maeda > Carlos Gracie > Helio Gracie > Rickson Gracie > Marcelo Behring > Valdomiro Junior > Milton Maximiliano > Carlos Vieira
Main Achievements (BJJ):
European Champion (2004, 2009)
Brazilian National Champion (2005)
Pan American Champion (2002, 2003)
Pan Pacific Champion (2010)
Pan American Silver Medallist (2004)
European Bronze Medallist (2006);
2x Victoria BJJ Champion (Australia 2009, 2010)
Favorite Technique/Position: Closed Guard.
Weight Division: Peso Leve 76Kg-167Lbs
Association/Team: Cia Paulista (Companhia Paulista)
Carlos Portugues Vieira Biography
Carlos Eduardo Vieira was born on the 2nd of November 1977 in Sao Paulo, Brazil. He moved to a small town with only 37,000 residents called Sao Lourenco on the State of Minas Gerais when he was still young and there he started training Jiu Jitsu, mainly by the influence of his friends who also trained in the sport.
His first teacher was Jorge Pina back in 1992, who was a black belt under the Jiu Jitsu legend Oswaldo Fadda. He trained under Jorge Pina for many years graduating in Blue, Purple and Brown belt with his master, but in 2000 he moved to a bigger team called Cia Paulista which was run by Valdomiro Junior and Milton Maximiliano Trombini as well as Eduardo Leitao de Sá.
On the 20th of November 2001 he was awarded his Black belt by his Cia Paulista instructors, however, as Carlos felt a great gratitude towards his first Master, Jorge Pina, he travelled back to Minas Gerais to receive the Black belt from Mr Pina. During his many years of Martial Arts, Carlos also trained in Judo achieving the Brown Belt in that discipline. Today with the help of his sponsors Koral and Sinister Store he is training MMA also, working on his striking (Boxing and Muay Thai) and possibly we will see him in a cage in time.
In 2009 he moved to Australia were he opened some of the best Jiu Jitsu academies in the country, in the end of our interview with the big man, he left us a message to all you who would like to train at his gym:
"I would like to advise all readers that the doors are open to all athletes who are on holidays or swinging by Australia. Also all those who are interested in training with me and with fellow Cia Paulista teachers here in Australia, black belt, Gustavo Campos and Brown belt, Ross Dallow, following are the addresses of the academies where we teach;
• Head Academy
Cia Paulista In2Fitness Academy – Noble Park
Address: 6-8 Leonard Ave, Noble Park
• SKAMMA
Address: 2, 28 Vesper Dr, Narre Warren
• Cia Paulista Invictus Academy – Tullamarine
Address: 2c Assembly Drive, Tullamarine
• Cia Paulista Defiance Academy – Boronia
Address: Studio 1, 91 Dorset Road, Boronia
• Cia Paulista Function Force Academy – Brunswick
Address: 21 Ewing Street, Brunswick
We at BJJ Heroes advise you not to miss an awesome opportunity if you happen to be in the area.
Important Websites: www.cpabjj.com.au
Carlos Portugues Facebook click here.
(Photo taken by Tigger Photography)
Carlos Vieira vs David Hart (Victoria Open, Australia)

Carlos Portugues Vieira vs "Lagartixa"

Carlos Portugues vs Rany Yahya