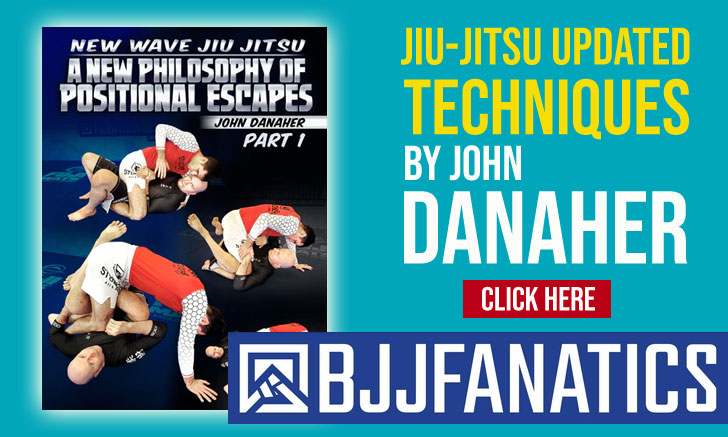 Roberto "Gordo" Correa is one of the most important figures in Jiu Jitsu's history. An important competitor during the 1990s, Correa later became one of the head instructors at the Gracie Barra academy, where he helped shape IBJJF world champion grapplers such as Celso Vinicius, Braga Neto, and many others. As a coach Roberto was sought out by many experts in the grappling game, champions like Kyra Gracie and Vinicius Magalhaes though his biggest contribution to the sport was the half guard, a specific position he developed as a purple belt.
Roberto Gordo Jiu-Jitsu
Full Name: Roberto Correa de Lima
Nickname: "Gordo" means Fat in Portuguese, the name was probably given to Roberto because he was a little overweight when he first started, although the reason has not been confirmed.
Lineage: Carlos Gracie Sr. > Helio Gracie > Carlos Gracie Junior > Roberto Correa
Main Achievements:
1st Place IBJJF World Championship (1996)
1st Place CBJJ Brazilian Nationals (1997*)
1st Place IBJJF Pans Championship (1996, 1997, 2001, 2003)
2nd Place IBJJF World Championship (1997)
2nd Place IBJJF Pans Championship (1996*, 1998***)
2nd Place CBJJ Brazilian Nationals (1996, 1997***, 2000)
* Absolute
** Weight and absolute
*** Closed final with teammate
Favorite Position/Technique: Half Guard
Weight Category: Medio or Meio-Pesado (181/194.5lbs)
Team/Association: Gordo JJ (formerly with Gracie Barra)
Roberto "Gordo" Correa Biography
Roberto Correa was born in 1971 in Rio de Janeiro, Brazil, growing up in the local neighborhood of Tijuca.
As a child, Correa grew up among the Gracie family, being a classmate of Ralph Gracie in kindergarden. It wasn't until later that "Gordo" became acquainted with grappling as his childhood was spent mostly surfing.
Though Roberto shared the same beaches and was friends with many BJJ practitioners, it wasn't until 1985 (19YO) that he participated in his first BJJ class. starting off in the famous Tijuca academy led by Jean Jacques Machado. After the famous Machado instructor moved to the USA, Gordo continued to train at this same location, being taught by some of the best instructors of his time, all of a Gracie lineage.
It was as a purple belt that Roberto's "Eureka" moment arrived. He injured his knee severely at the time, an injury that prevented him from training, but Roberto opted to return prematurely. In order to keep his knee safe, he started playing from the bottom controlling one of the legs of his opponent with his own legs. This was a position he used defensively to keep his opponents from passing his guard. People had "fallen" into this position before, but Roberto started exploring it to his benefit. He was so fruitful that he started training specifically this position even after his convalescence period being extremely successful both in class and in competition. People started calling it "Meia-Guarda" (English equivalent to Half-Guard) a position that became fundamental for any Jiu-Jitsu fighter of the modern era.
Correa received his black belt in 1993 by the hands of Carlos Gracie Junior, the Gracie Barra president. He went on to have a very successful career as a competitor in the black belt divisions winning every major tournament available and being part of the 2 time World Champion Gracie Barra team of the 1990s.
In 2007 Carlos Mata, the manager of most of the Gracie Barra MMA fight team members and personal friend of "Gordo" had an argument with Carlos Gracie Junior (the head of the Gracie Barra team), as a result, the team split having most of its fighters join Mata on the way out, some in support, others for contractual reasons. As Roberto Correa had been working with the team for a long time, he felt that he shouldn't abandon the fighters and joined them forming the Gordo Jiu-Jitsu/Evolution. Gordo never openly admitted breaking up with Gracie Barra, having expressed only that he felt the need to support the fighters who were left without a coach.
Today Roberto Gordo Correa is regarded as one of the best Jiu-Jitsu instructors in Brazil. Many big names in the Jiu-Jitsu and MMA game come to him regularly to request his technical advice.
Banner photo taken by William Burkhardt of BJJ Pix.
Roberto Correa "Gordo" vs Rogerio Olegario