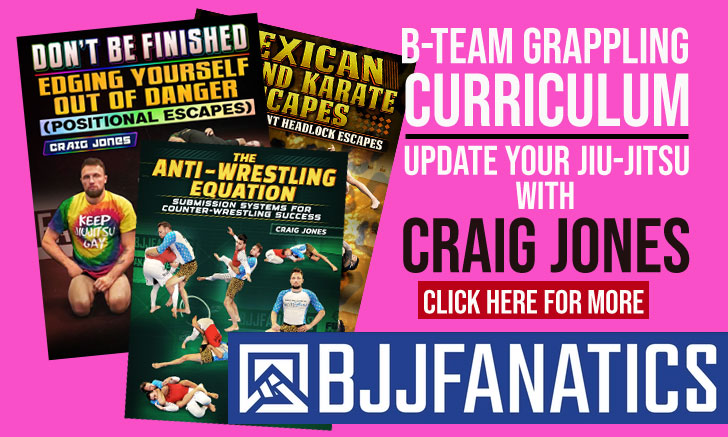 Andrea Baggio is a Judo and Brazilian Jiu Jitsu black belt (under Federico Tisi), being one of the pioneers of BJJ in Italy. He has helped develop the sport in his native country being a coach of the Milanimal Team, hand having founded one of the most important BJJ tournaments in this historical country, the "Milano Challenge".
Andrea Baggio Jiu Jitsu
Full Name: Andrea Baggio
Lineage:  Mitsuyo Maeda > Carlos Gracie Sr. > Carlos Gracie Junior > Carlos Lemos Jr > Federico Tisi > Andrea Baggio
Main Achievements:
European Champion (2008 brown master);
Scandinavian Open Champion (2005 purple);
ADCC Italian Trials Champion;
European Bronze Medallist (2009 black master);
European Bronze Medallist (2010 black – CBJJE);
Abu Dhabi Pro Warsaw Trial Bronze Medallist (2011)
Weight Division: Peso Pena (70kg-154lbs)
Favourite Technique: Guard Pass (Toreada)
Team/Association: Milanimal
Andrea Baggio Biography
Andrea Baggio was born in Milano on the 6th of June, 1978. He started learning martial arts as a child, namely Judo, and it was because of Judo that Andrea got interested in Brazilian Jiu Jitsu. He started learning BJJ as a way to improve his newazza (Judo ground work) in 2000 with Gustavo Fernandez Triviño who was at the time a purple belt under Freddy Sukata (Triviño later became a black belt and moved to Argentina where he teaches BJJ). Baggio didn't pursue his Jiu Jitsu education with Fernandez for long, moving to Federico Tisi's camp in that same year.
Andrea Baggio was awarded all belts by Frederico Tisi, including his black belt on January 2008, just after Baggio won the European Open (IBJJF) in the Brown Belt Master Division.
Despite his engineering degree at Politecnico di Milano, he dedicated himself full time to BJJ working at Milanimal Academy in Milan since he was a purple belt, giving private and group classes. He is also the promoter and founder of one of the most important Italian Brazilian Jiu-Jitsu tournament, MILANO CHALLENGE.
Important websites:
Milanimal Website: www.milanimal.com
Milano Challenge: milanochallenge.com
Andrea Baggio vs Michel Salvadori

Andrea Baggio Highlight